Self-Driving Uber Accident 'Entirely Avoidable,' Car Operator Was Watching Hulu, Police Say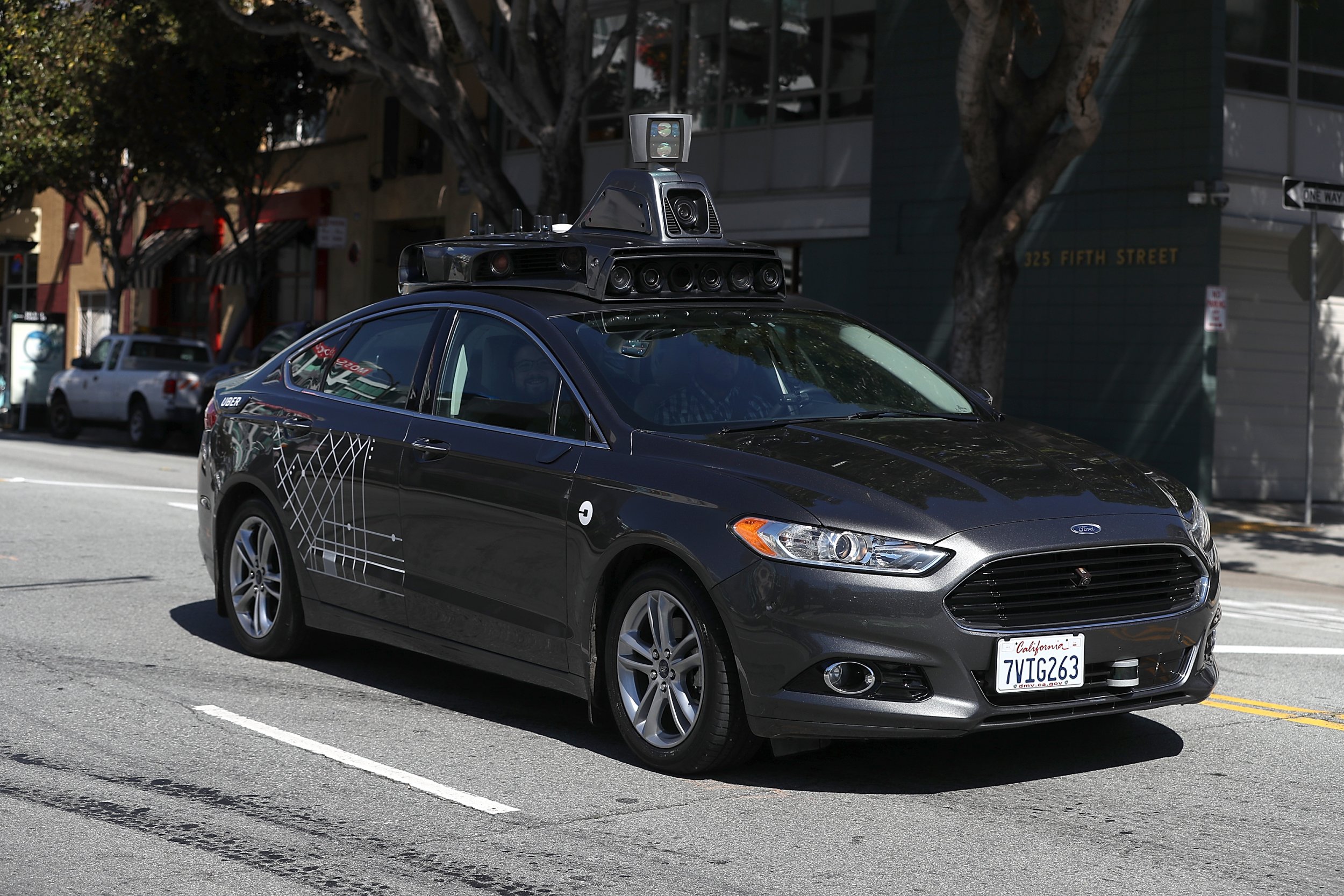 Arizona police called a fatal car accident involving a self-driving Uber in March "entirely avoidable," according to a new 318-page report released by authorities in Tempe on Friday.
The lengthy document revealed Uber operator Rafaela Vasquez may have been streaming an episode of The Voice on Hulu during the time of the accident, which killed 49-year-old Elaine Herzberg.
Herzberg was crossing the street with her bicycle when she was hit by the Uber on March 19. The vehicle's autonomous technology did not detect Herzberg as she was walking across the street. However, previously released dashcam footage showed Vasquez obviously distracted at the time of the accident.
The Tempe police report said the crash likely wouldn't of happened had Vasquez been paying closer attention to the road instead of watching a video on phone. "The driver in this case could have reacted and brought the vehicle to a stop 42.61 feet prior to the pedestrian," the document said.
Authorities also noted the self-driving Uber didn't alert operators of when to take control of the car.
"During the current development phase, vehicle operators are relied upon to perform evasive maneuvers," one officer included in the report wrote. "I was not able to find anywhere in the literature that the self-driving systems alerts the vehicle operator to potential hazards or when they should take manual control of the vehicle to perform an evasive maneuver."
Following the crash, Uber temporarily discontinued self-driving tests in Arizona and laid off 300 operators from the autonomous vehicle unit.
Uber is currently reviewing its safety precautions and recently hired former National Transportation Safety Board chair Christopher Hart as a safety adviser, the company said in a statement issued to Gizmodo on Friday.
Uber driver regulations strictly prohibits operators of any kind from using any device while behind the wheel, including phones and smart watches.
"We continue to cooperate fully with ongoing investigations while conducting our own internal safety review. We have a strict policy prohibiting mobile device usage for anyone operating our self-driving vehicles," an Uber rep said. "We plan to share more on the changes we'll make to our program soon."