Chaos Expected As French Taxi Drivers Strike Against Uber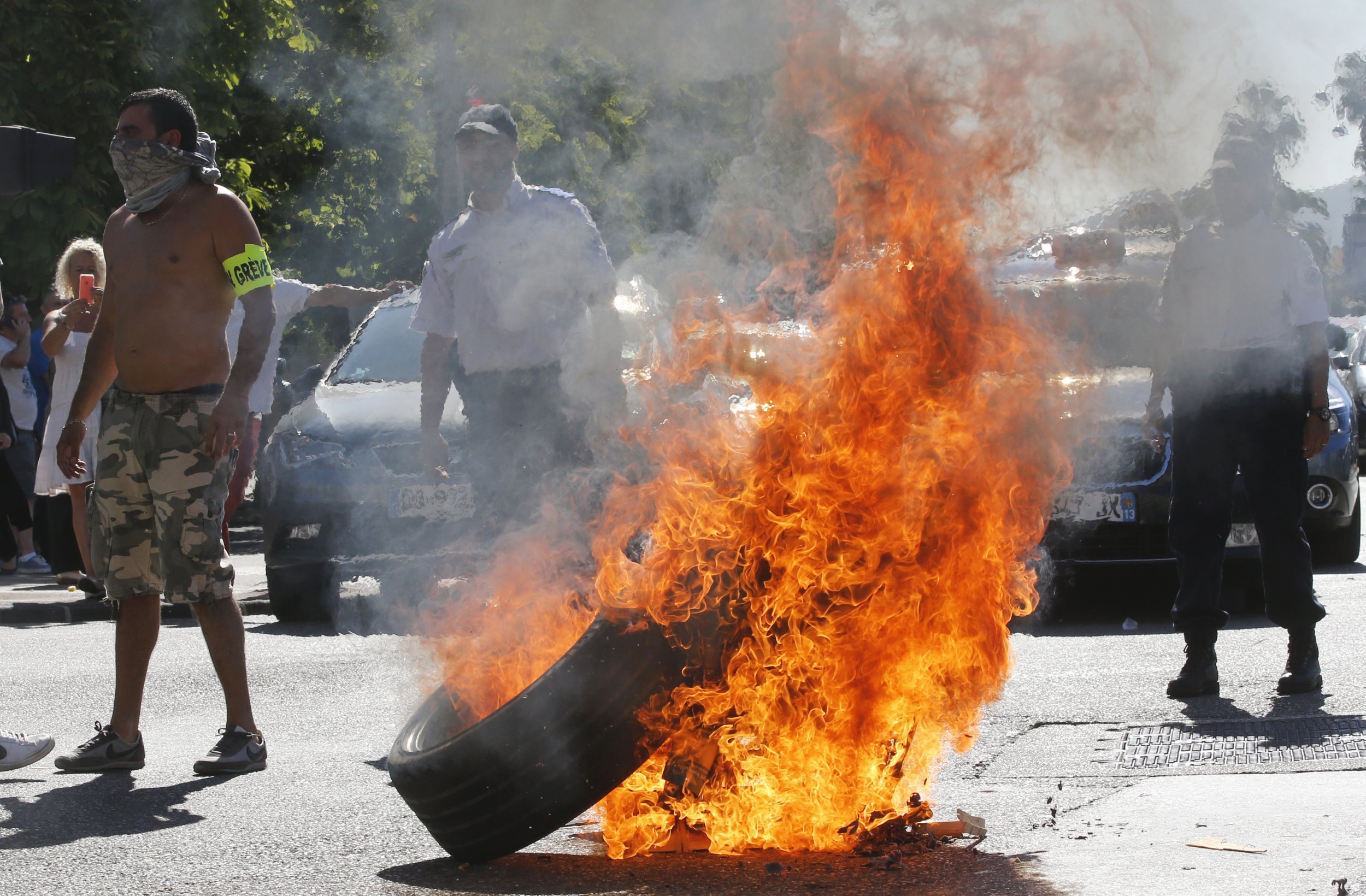 French taxi drivers will on Tuesday launch a new salvo in their battle against ride-hire app Uber and other minicab firms as they strike alongside air traffic controllers and civil servants.
The drivers are protesting what they see as unfair competition from Uber and other private hire companies that in France are known as Vehicles With Chauffeur (VTCs).
A barricade had reportedly been set up at Porte Maillot, one of the main entryways into Paris, on Tuesday morning.
Taxi drivers say the government is failing to protect them from competition from VTCs, and that their business has fallen by 20-to-30 percent in Paris. VTC drivers do not have to pay as much for a license, with regular taxi licenses sometimes costing up to 240,000 euros ($260,000), the Financial Times reports. In 2014, a VTC license cost just 120 euros ($130), according to the OECD.
Tuesday's industrial action, which France24 reports is set to be "massive," follows violent protests by taxi drivers in June 2015, fueled by anger at Uber's low-cost UberPOP service, which allowed anyone to use a personal car to pick up customers. The service has been banned in France and the company shut it down in July 2015.
Protests are likely to cause widespread chaos as they coincide with strikes by French air traffic controllers, aimed at protesting job losses in recent years and an upcoming change to the way their pay is calculated. France's civil aviation authority called on Monday for one-in-five flights to be cancelled as a precautionary measure, AFP reports.
Around 100,000 kindergarten and primary school teachers will also strike in a push for higher pay, with as many as 45 percent of teachers in Paris potentially set to stay away from their jobs.