Uber Resists Pressure to Fire Executive Who Threatened Reporters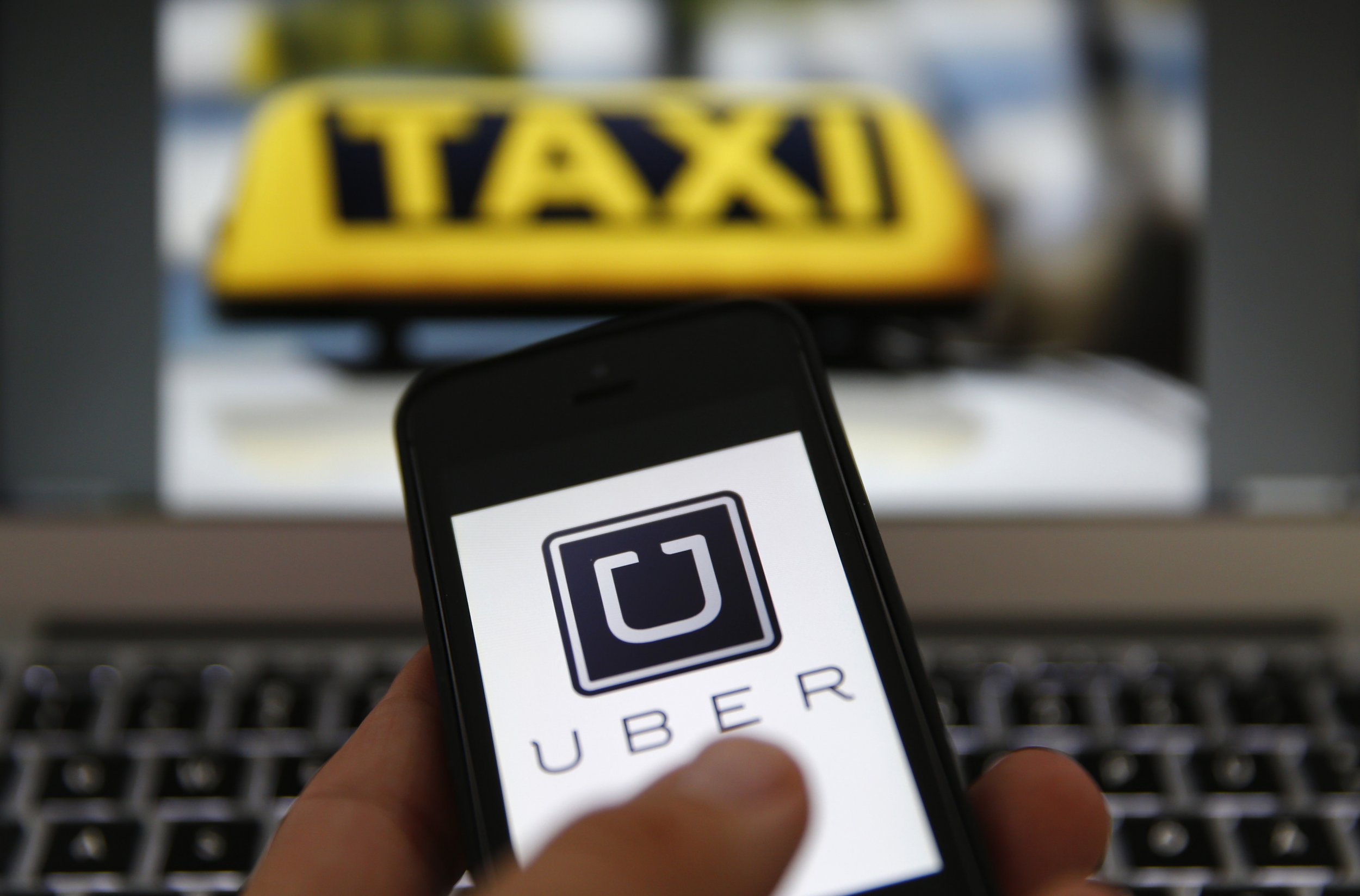 Tech company Uber has apologized after one of its executives suggested the company could hire researchers to dig up dirt on reporters who criticized it, but so far the executive has not been fired despite a firestorm of outrage on Twitter and elsewhere.
Uber, which built its business on a ride-hailing app, has been on a media tour, holding off-the-record meetings between journalists, including Newsweek staff, and the company's CEO, Travis Kalanick. Last Friday, Uber executives spoke with reporters at a posh New York hotel and later held a dinner, attended by the city's media elite, including Buzzfeed Editor-in-Chief Ben Smith and Arianna Huffington. Ian Osborne, a consultant to Uber and former adviser to British Prime Minister David Cameron adviser, hosted the event.
Buzzfeed reported that Emil Michael, senior vice president of business for Uber, made a number of disparaging comments during the dinner—remarks that were later confirmed by the executive and his employer—including discussing a plan to spend "millions [of] dollars" to hire a team of four opposition researchers and four reporters. The team, Michael explained, would be charged with investigating the personal lives and families of reporters who wrote negatively about Uber.
Michael directed most of his remarks at Sarah Lacy, editor-in-chief of the website PandoDaily, who boycotted Uber after the company worked with a French escort service to market its app. Smith described one particular issue Michael took up with Lacy:
"At the dinner, Michael expressed outrage at Lacy's column and said that women are far more likely to get assaulted by taxi drivers than Uber drivers. He said that he thought Lacy should be held 'personally responsible' for any woman who followed her lead in deleting Uber and was then sexually assaulted."
While the company spelled out that the initial meeting was off the record several times, the ground rules were not as clear at the dinner. Media critic Michael Wolff, who invited Smith to the dinner, said he knew the dinner was off the record but he neglected to tell his guest that information until after Smith's story was published.
Since the remarks became public, both Michael and Uber have apologized for the incident. Uber told Newsweek, "We have not, do not and will not investigate journalists. Those remarks have no basis in the reality of our approach."
Michael issued this statement through the company: "The remarks attributed to me at a private dinner—borne out of frustration during an informal debate over what I feel is sensationalistic media coverage of the company I am proud to work for—do not reflect my actual views and have no relation to the company's views or approach. They were wrong no matter the circumstance and I regret them."
Michael also tweeted an apology directly to Lacy, although he first contacted her by phone for an off-the-record conversation, which she declined to participate in.
Kalanick expressed his views in a series of tweets: "Emil's comments at the recent dinner party were terrible and do not represent the company. His remarks showed a lack of leadership, a lack of humanity and a departure from our values and ideals."
Kalanick also apologized to Lacy. But his response did not go far enough for some, who wondered whether Michael would be fired. Newsweek contacted Uber to ask about Michael's future, but the company declined to comment.
In addition to Michael's comments, Uber is facing criticism over actions by New York General Manager Josh Mohrer that are highlighted in Smith's story. Mohrer has twice tracked the Uber rides of Buzzfeed reporter Johana Bhuiyan, once during an email exchange the two were having and once when she made a trip to Uber's New York office, both at unspecified times. Bhuiyan never gave permission for Mohrer to track her personal Uber profile. She reports on Uber regularly for Buzzfeed.
Uber and Mohrer did not return requests for comment on the matter.