Uber Trial: Two Executives Face Up to Two Years in Prison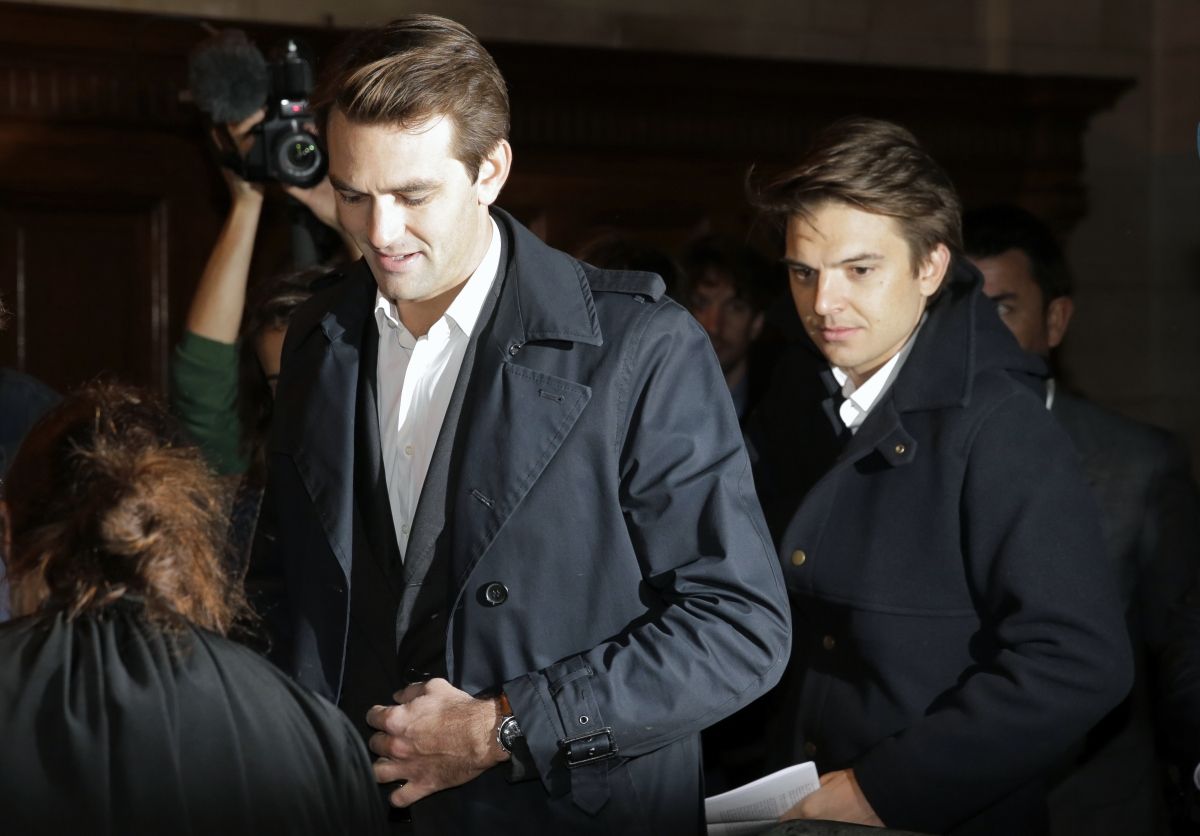 Two Uber executives have gone on trial in France, where they face fines of up to $336,264 and two years in prison if found guilty, The Wall Street Journal reports.
In the trial, two of Uber's top figures in Europe—Pierre-Dimitri Gore-Coty, Uber's head of Western Europe, and Thibaud Simphal, the head of Uber France—face a range of charges, including some under a law that banned the company's low-cost UberPop service.
The law, which was originally passed by the French parliament in late 2014, was upheld in France's highest court last week after a legal challenge by Uber, The New York Times reported. The law states that services such as UberPop—which use drivers who do not have professional licenses—are illegal and that operators can be punished with jail time.
Gore-Coty and Simphal are also facing charges of deceptive commercial practices and illicit storage of personal data. Uber's Paris offices were raided in March as part of the investigation.
The trial is expected to last a day but a verdict won't be announced until a later date, AP reported, though The Wall Street Journal said the judge could also delay the trial to a future date.
Uber declined to comment on the trial, but a spokesperson told Newsweek that the trial "doesn't have any impact on the vast majority of our services in France."
The company suspended its UberPop service in France in July following pressure from French Interior Minister Bernard Cazeneuve and violent protests against the service by French taxi drivers, who blocked traffic and burned tires in the streets. The protests prompted an online backlash, with more than 100,000 Uber supporters signing an e-petition calling for the boycott of French taxis.
Uber's standard service, which uses professional drivers but is more expensive than UberPop, remains legal in France. The country was Uber's first market outside the U.S., and Uber has around 10,000 drivers operating in Paris, including 7,000 of the 8,800 licensed car services in the capital Paris, according to The Wall Street Journal.
An Uber spokesperson told Newsweek that the company had 1.4 million regular passengers across nine French cities and "several tens of thousands [of] drivers." Uber co-founder Travis Kalanick came up with the idea of a ridesharing app in Paris on a snowy day in 2008, when he was unable to hail a cab.
Elsewhere in Europe, Uber's Amsterdam offices were raided by Dutch police on Tuesday as part of an ongoing criminal investigation, CNBC reported. The company has been accused of breaking Dutch taxi laws with UberPop. Uber is also protesting against draft rules being proposed by London's transport authority, Transport for London, which would impinge on its services by restricting taxi drivers to only work for one company and imposing a mandatory five-minute wait between ordering a taxi and picking up the customer.
Uber completely suspended its services in Spain in December 2014 and its UberPop service has also been subject to bans in Italy and Germany. Last week, a court in Brussels ordered the service to shut down by October 15, though Uber said they would appeal the decision.