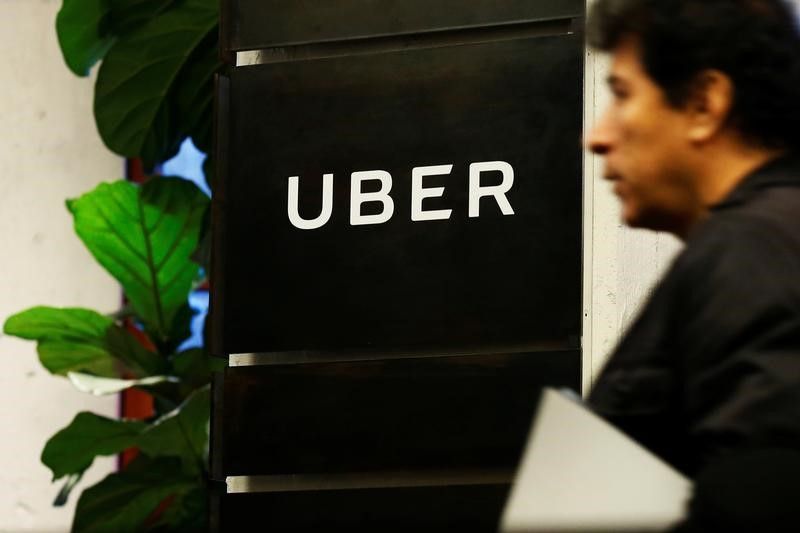 Uber Technologies Inc released its first diversity report on Tuesday, showing that women and non-white employees are underrepresented at the ride-services company - just as they are at many other technology firms.
Uber released the information after a series of revelations about its culture and business tactics that have incited calls for consumers to boycott the company and changes in senior management. A former employee last month recounted a workplace of sexual harassment and cut-throat competition, prompting Uber to launch an internal investigation.
Uber's workforce overall is comprised of 36 percent women, but that number falls to 15 percent when looking at employees with technical roles, the company said.
By comparison, Alphabet Inc's Google's staff is 31 percent women, Twitter Inc's is 37 percent women and messaging startup Slack's workforce is 43 percent women, according to the companies' websites.
Half of Uber's total workforce is white, while Asians are the second-largest ethnic group at 31 percent, blacks make up nearly 9 percent and Hispanics account for less than 6 percent, according to the report.
However, when looking at just those employees with technical jobs, only 1 percent of Uber's staff is black and 2 percent is Hispanic.
"We need to do better and have much more work to do," Liane Hornsey, Uber's human resources chief, said in a blog post accompanying the diversity report, which was posted on Uber's website.(http://ubr.to/2o7M8It)
Uber also announced in the report it was committing $3 million over the next three years to support organizations working to bring more women and underrepresented groups into tech. It did not say which organizations would benefit.
Hornsey acknowledged that "It's no secret that we're late to release these numbers." Technology companies, including startups, have released annual diversity reports for years. Uber was founded in 2009.
Uber's report comes more than a month after a former employee, Susan Fowler, wrote a blog post describing a company culture where sexual harassment was common and went unpunished.
The allegations prompted an internal investigation being led by former U.S. Attorney General Eric Holder, and a public rebuke from early Uber investors Mitch Kapor and Freada Kapor Klein.
Uber said in its diversity report that its hiring practices are improving. Last year, Hornsey said, 41 percent of new employees were women, which is 5 percentage points more than the proportion of women in its overall workforce. Uber's pool of new hires also has a larger percentage of blacks and Hispanics.