Uber's Labor Relations Is Driving It Into a Ditch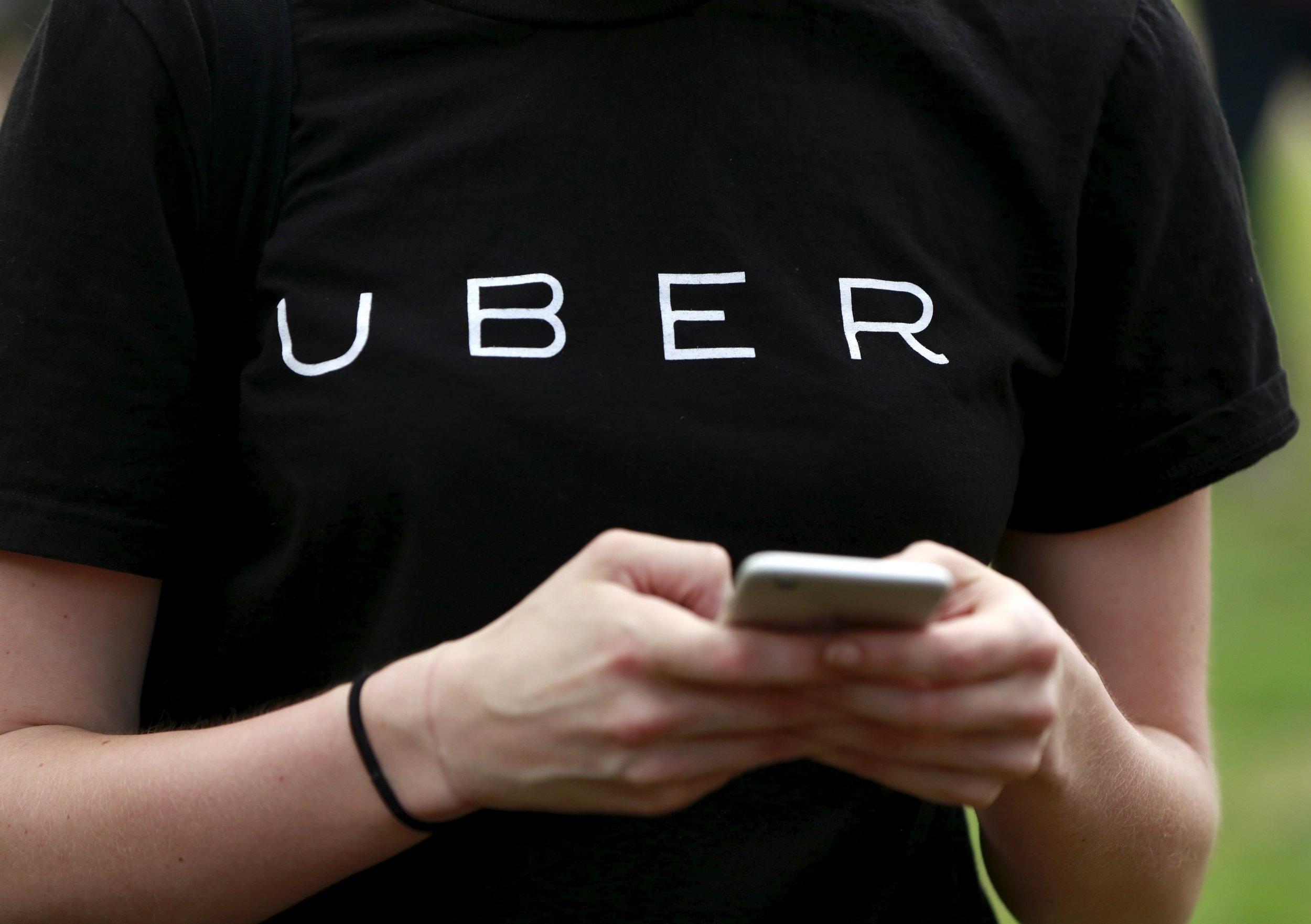 The hundreds of angry Uber drivers protesting wage cuts and calling for a strike outside the company's Queens, N.Y., office Monday afternoon are only the latest sign the company's once-Teflon veneer is starting to show some cracks.
Americans are learning something fundamental about the on-demand economy: It's not all about Uber. Sure, Uber is injecting some competition into the for-hire transportation market, but what Uber wants is an uneven playing field in which it's exempted from the rules that apply to most employers.
Uber is the company whose multibillionaire CEO once joked that he should have called his company "Boober" because he's so popular with the ladies. It's the company that has spied on both passengers and journalists.
One minute it is price-gouging riders on a blizzard-stricken East Coast, the next it's cutting its drivers' fares in 100 cities. It has claimed it has the legal right to discriminate against disabled would-be riders. Its CEO has been very clear that drivers are expendable commodities to be cast aside as soon as the self-driving car comes online.
To be sure, Uber thought it had the blueprint for a successful startup: Start with a useful app and a complicated algorithm. As a foundation, pass as much of the risk and capital costs of your business on to the workers who are building your brand, through the artifice of labeling them independent contractors instead of employees. Pretend the rules don't apply: Ignore all reasonable regulations and fight any attempt to make you accountable to workers, the disabled and other consumers. Do this and the venture capital will pour in. Use it to wield political power. And litigate, litigate, litigate.
But in recent months, fault lines are beginning to emerge in that business model. Uber lost a battle in Seattle when the City Council voted unanimously to allow for-hire drivers to unionize and bargain collectively. It's going to trial in June against its workers who have been misclassified as independent contractors.
And the companies that might have once aspired to be like Uber are changing course. They're finding that successful companies are built on fair treatment of workers, beginning with recognizing them for what they are: "employees."
Honor, a home care company that uses an online platform for hiring and placing workers, announced the switch to the label of "employees" two weeks ago. The company reportedly made the change for the express purpose of showing that these companies don't have to foster poor relationships with their workers.
In June, the grocery delivery company Instacart switched over some of its in-store workers to employees. In July, the package delivery startup Shyp switched over. Its new employees seemed pleased; reportedly, of nearly 250 workers, only one quit over the change.
The valet service Luxe did the same. Others, like the shopping, laundry and cleaning service Hello Alfred, food service and delivery company Munchery, cleaning company Managed by Q, transit serve Bridj and temp agency BlueCrew treated their workers as employees from the get-go.
For workers, employee status is a big deal. It earns you minimum wage and overtime pay, protection from discrimination, contributions to Social Security, access to workers' compensation when you are injured and unemployment compensation when you are between jobs. For those who live in the cities or states that have passed the right laws, employee status means paid sick days and paid family leave. It gets you the right to join with other workers and bargain with your employer about wages and benefits.
Employee status is important, but by itself it doesn't turn a series of gigs into a good job. That's why companies such as Shyp voluntarily offer paid vacation to its employees. Managed by Q reportedly offers its workers extra hours for those who want more work. And as others have pointed out, workers in these jobs need benefits to follow them from job to job. That's why this week, the Obama administration took some steps toward making retirement benefits portable.
Meanwhile, the clock is ticking on Uber's scofflaw model. Last June, the California Labor Commission ruled that an Uber driver was its employee. In October, the Oregon Bureau of Labor and Industries ruled as well that Uber drivers are employees. This June, a class action lawsuit filed by Uber workers goes to trial. Some estimate that Uber's liability toward as many as 160,000 drivers could put quite a dent in its $60 billion valuation.
Even Uber's investors seem to be starting to get cold feet. Recently, Bloomberg Business published a Morgan Stanley offering document warning investors that adverse determinations in the litigation "may subject it to additional compensation expenses or taxes in certain jurisdictions, which could have a material adverse effect on its ability to operate its business."
Of course, Uber could shed its bad boy image. It could divert some of the money it spends on lobbyists and lawyers to paychecks and payroll taxes. It could establish itself as a real leader in the on-demand economy by reclassifying its workers and treating them with basic dignity and respect.
If it doesn't, Monday's protest in New York is likely to be just the tip of the iceberg as far as challenges to Uber's business model go.
Becki Smith is a deputy director at the National Employment Law Project.