Why March Was Uber's Worst Month Ever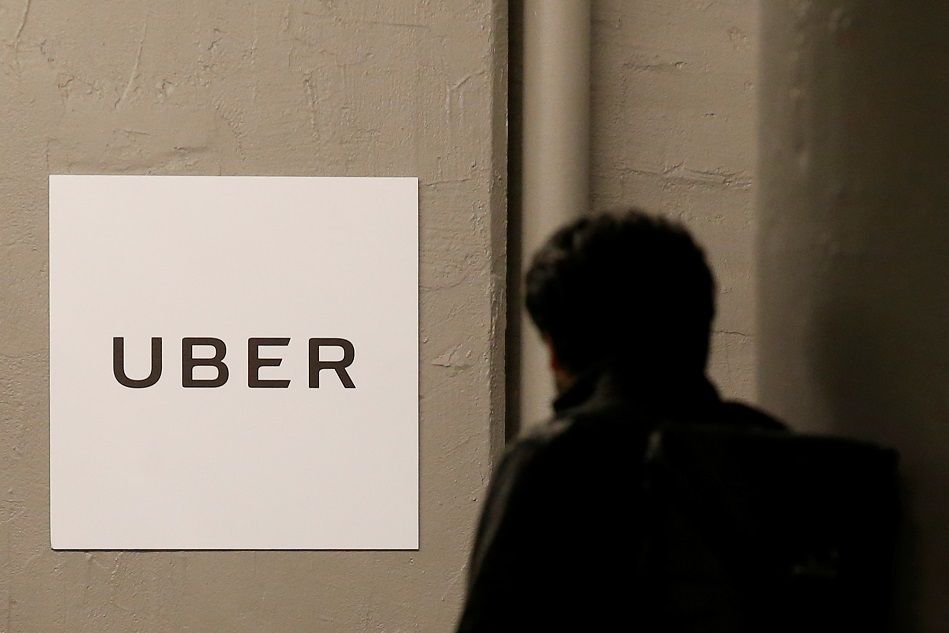 The end of March could not have come soon enough for Uber. The popular ride-hailing service, worth an estimated $66 billion, experienced what was likely its worst month in its eight-year history, involving car crashes, the company president quitting and an entire country turning its back on the app.
Uber is used to controversy, with 2017 already seeing a #DeleteUber campaign trend on Twitter and CEO Travis Kalanick criticized for arguing with an Uber driver. The latest events come at a crucial time for the company and could perhaps prove one pothole too many on the road toward a potential IPO later this year. Here are seven reasons Uber must be glad March is finally over.
Forced to Pull Out of Denmark
Less than three years after Uber launched operations in Denmark, the ride-hailing service already has around 2,000 drivers and 300,000 people using its app. However, new taxi laws have forced the company to withdraw from the Scandinavian country on April 18.
Politicians and taxi driver unions argued that Uber posed unfair competition, as it did not have to meet the same legal standards of established firms. (For example, all Danish taxis are required to have fare meters and seat occupancy sensors, which Uber drivers bypass by using smartphones as meters.)
Uber said in a statement: "For us to operate in Denmark again the proposed regulations need to change. We will continue to work with the government in the hope that they will update their proposed regulations and enable Danes to enjoy the benefits of modern technologies like Uber."
The new regulations came despite support for Uber from Denmark's transportation minister, Ole Birk Olesen, who wanted to liberalize taxi laws in order to embrace new technologies and "innovative business models."
Self-Driving Car Crash
On March 24, an Uber car testing self-driving technology flipped onto its side in Tempe, Arizona, after being hit by another car.
A police report of the incident appears to show no fault from the Uber car, but images of the upturned car that appeared shortly after the incident will not have done the company's image any favors.
It was the latest setback for Uber's self-driving car program. In December 2016, a standoff between Uber and the California Department of Motor Vehicles forced the company to shift its cars from San Francisco to Arizona.
Accused of Stealing From Google
Uber's self-driving fiascos aren't limited to the road, and an ongoing legal battle with Google's Waymo could ultimately bring an end to the firm's autonomous vehicle ambitions. Anthony Levandowski, head of driverless vehicles at Uber, allegedly downloaded 14,000 "highly confidential" files to a hard drive during his time at Waymo, which Uber ultimately benefited from.
On March 30, Judge William Alsup warned Uber's self-driving program could be halted, despite Levandowski pleading the Fifth Amendment and not testifying in the case.
Uber hopes the high-profile dispute can be resolved away from the public eye and has filed a motion to request the case is moved to a private arbitration court.
'Greyballing' government regulators
In early March, the The New York Times revealed Uber had engaged in a program to deceive authorities in areas where its service was restricted or banned. The 'Greyball' tool used data collected from the app to spot officials who were enforcing the regulations.
Uber claimed that the technology was used "for many purposes," but said it would review the ways it was being used. "We are expressly prohibiting its use to target action by local regulators going forward," Joe Sullivan, Uber's chief security officer, said in a statement.
Jeff Jones Joins Other Executives in Jumping Ship
Poached from Target to repair Uber's reputation, marketing expert Jeff Jones brought further shame on the taxi-hailing app by saying its values were not compatible with his own.
In mid-March, less than seven months after being hired as Uber's president, Jones became the latest and most high-profile executive to quit the company.
"I joined Uber because of its mission, and the challenge to build global capabilities that would help the company mature and thrive long term," Jones said in a statement to Reuters. "It is now clear, however, that the beliefs and approach to leadership that have guided my career are inconsistent with what I saw and experienced at Uber,"
Jones' departure came a month after engineering executive Amit Singhal was forced to resign, after a sexual harassment allegation emerged from his former job at Google, which he had failed to disclose when he joined Uber.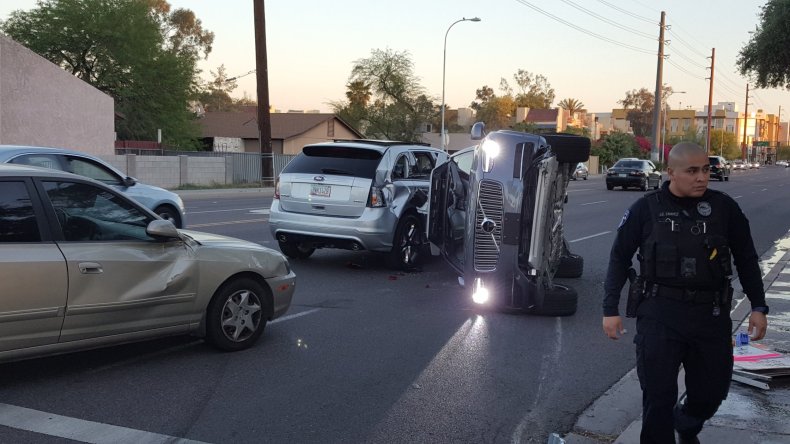 Kalanick in a Strip Club
With Uber already under fire for alleged workplace sexism, reports emerged on March 24 of Uber CEO Travis Kalanick visiting an escort bar in South Korea in 2014.
According to Kalanick's ex-girlfriend Gabi Holzwarth, Kalanick and other senior employees visited the bar in Seoul as part of an after-work trip. A female marketing manager subsequently filed a complaint to Human Resources.
Uber told tech news site The Information: "This all happened nearly three years ago. It was previously reported to human resources and in early March was referred to Tammy Albarran and Eric Holder"—attorneys leading an investigation into Uber's workplace culture.
Diversity Report Shows No Diversity
Allegations of workplace discrimination and sexual harassment prompted Uber to launch a diversity report, which was published on March 28. But the results did nothing to dispel ideas that the issue is endemic in the company.
The report revealed that Uber's technical leadership, including engineers, is 88.7 percent male and almost entirely white (46 percent) or Asian (48 percent). Overall, just 22 percent of leadership roles are held by women.
Uber said in the report: "In addition to moving the ball forward on all the data above, we recognize the relative lack of diversity across all forms of leadership, including on our board of directors, and will be thoughtful about diversity as the company grows."