Ubisoft Forward: Start Time, How to Watch Online and Claim Free 'Watch Dogs 2'
With E3 2020 cancelled, many video game publishers are putting together their own presentations to give fans updates on new games and upcoming ones, and this weekend will be Ubisoft's chance.
Ubisoft's Forward online presentation will give the Montreal-based video game publisher the spotlight as it hypes up its slate of upcoming games, including new installments in its Assassins' Creed and Watch Dog franchises.
And while there's been a bevy of Ubisoft leaks this week, fans will want to check out the official gameplay footage and hear about any proper updates on anticipated games. Read on for all the details on how and when to watch Ubisoft Forward.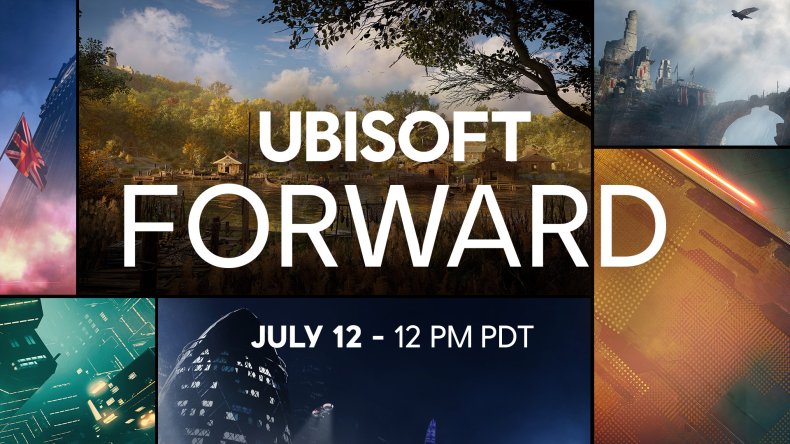 UBISOFT FORWARD START TIME
Ubisoft Forward will begin Sunday, July 12, at 2 p.m. EDT, starting with an hour-long pre-show, and the main presentation beginning at 3 p.m. EDT.
HOW TO WATCH UBISOFT FORWARD ONLINE
There are a few ways to watch the Ubisoft Forward stream online. The first is through the official Ubisoft site. You can connect now and receive updates from the site to be notified when Ubisoft Forward goes live.
You can also go to Ubisoft's official social media accounts to watch the steam when it goes live. Click on your desired platform below:
WHAT TO EXPECT FROM UBISOFT FORWARD
Ubisoft has confirmed that this Sunday's stream will give updates on Assassin's Creed Valhalla, Watch Dogs: Legion and Hyper Scape. The official site says there will also be surprises, which if you've been keeping up with the leaks, there's at least one huge new game announcement coming on Sunday.
The company will also have a post-show, which will feature a deep-dive walkthrough of Assassin's Creed Valhalla and a Hyper Scape showcase match.
Ubisoft is also giving away free PC copies of Watch Dogs 2 this weekend during Sunday's stream. All fans have to do to secure the game is watch the Ubisoft Forward stream while logged in to their Uplay accounts.
The official FAQ section on Ubisoft's website goes into a bit more detail on how to claim the free game. If players want the game, then they should be sure to set up an Uplay account before the presentation on Sunday.
But if you want to watch via Twitch and claim the game that way, you'll need to make sure your "accounts are SET UP to receive TWITCH DROPS."
The free copy of Watch Dogs 2 will be delivered on July 13.
Are you excited for Ubisoft Forward? What do you hope is revealed on Sunday? Let us know in the comments section.