Ahead Of Ben Shapiro's Speech, UC Berkeley Offers Counseling Services to Students If They Feel 'Threatened'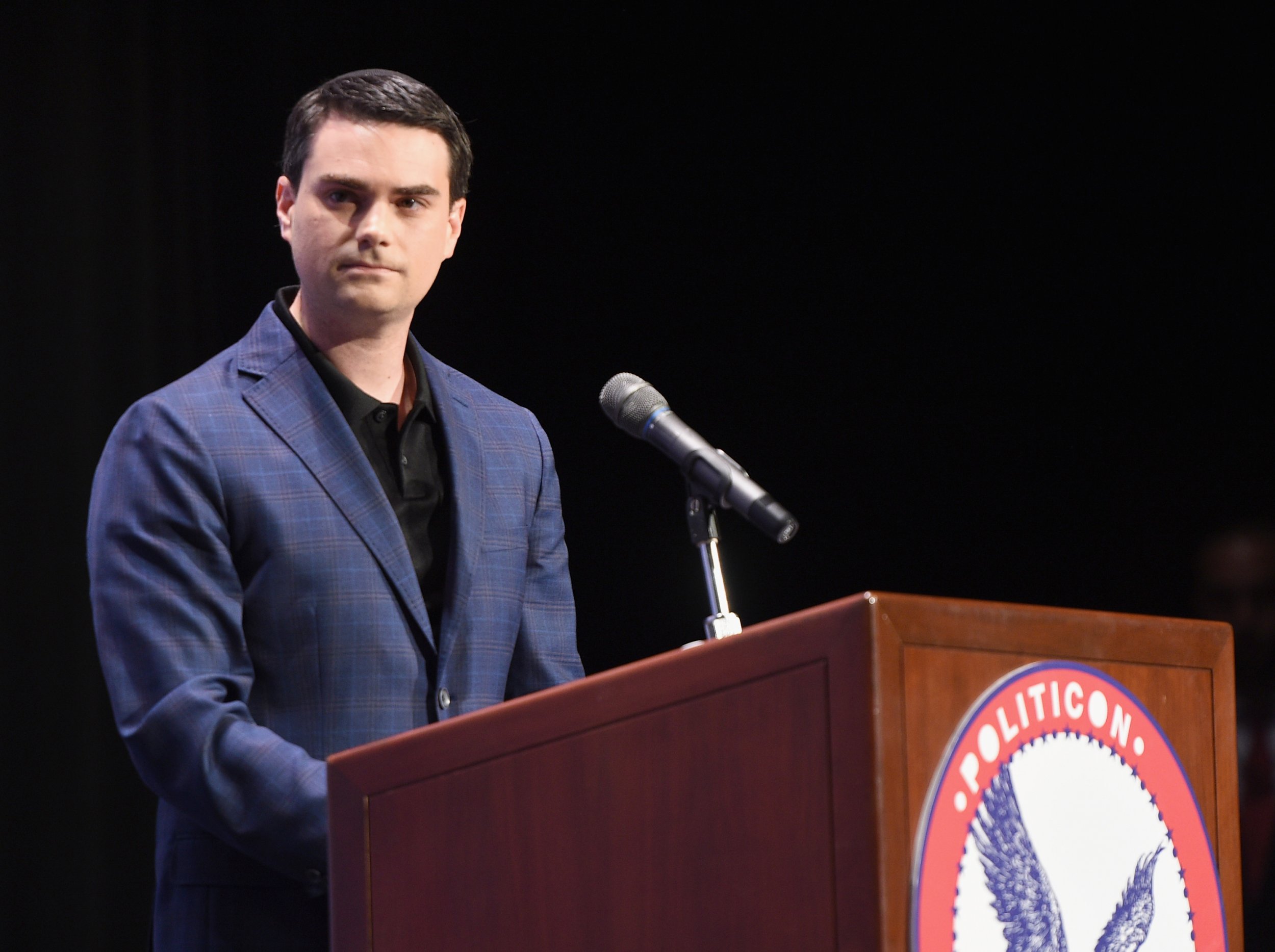 Ahead of a talk from conservative political commentator Ben Shapiro at UC Berkeley, a letter has been sent by the university to students, faculty and staff, stating that counseling services will be made available to those who feel "threatened or harrassed" by certain speakers.
"We are deeply concerned about the impact some speakers may have on individuals' sense of safety and belonging," the letter states.
The letter also highlighted a slew of security measures that will be taken during Shapiro's appearance, noting an "increased and highly visible police presence."
In recent months, UC Berkeley has experienced violent protests and widespread public outcry over certain planned speakers, including tedentious individuals like Milo Yiannopoulos and Ann Coulter (whose talks were both ultimately canceled), which helps explain the new measures.
"This sort of communication has not been needed previously," Dan Mogulof, a spokesman for UC Berkeley, tells Newsweek.
Mogulof says there were no reports of Shapiro saying anything that would lead anyone on campus to fear for their safety, but also noted there are speakers who seem to intentionally lean toward "provocative rhetoric" to intentially induce "discomfort and concern."
Mogulof was careful to claim that the offer of counseling services was not specifically directed at the Shapiro talk, but also for the university's "conservative students who have told us they are worried not about the speakers headed our way but, rather, by the possibility that members of the Antifa paramilitary group will return to the campus.
"I can assure you that if, in the future, we hear concerns in advance of ANY other speaker coming our way, we will issue a similar communication," he said.
Mogulof might claim that some of the language in the letter wasn't explicitly about Shapiro, but it is worth noting that it was sent under the subject "Ben Shapiro visit: Campus details logistics and resources."
Shapiro described the news of the letter on Twitter as "Total insanity," which suggests he might not agree with the assessment that the offer for counseling was not specifically about his talk.
The letter and Mogulof's cautious explanation are emblematic of a larger, controversial conversation regarding free speech and hate speech on college campuses.
Some, including Shapiro, believe that today's universities coddle students and stifle diversity of thought by allegedly demonizing conservative ideals.
The debate over these issues reached startling new heights in early August in Charlottesville, Virginia, when a white supremacist rally turned deadly. In that context, and considering the recent violence both at UC Berkeley and in the surrounding community, it's understandable why the university is being especially cautious with Shapiro's speech.
Many conservatives, however, seem to see this as yet another example of "snowflake" liberals repressing freedom of expression.