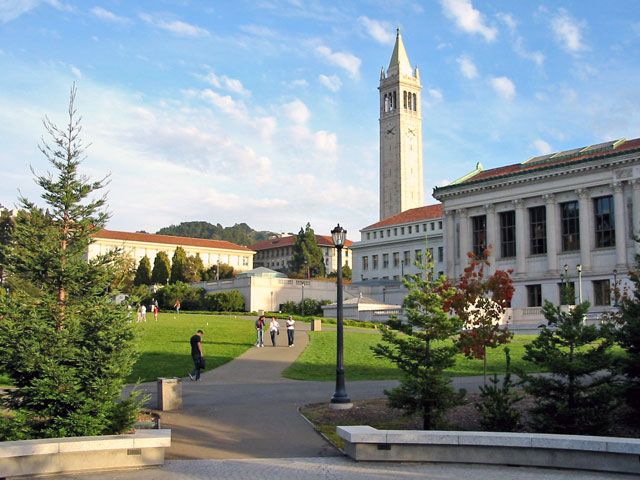 Amid the University of California Berkeley's sexual harassment scandal, the administration on Friday announced the school's executive vice chancellor and provost is resigning. Claude Steele, who has held the position for two years, said he would be leaving for "personal reasons."
Steele explained the circumstances in a statement sent Friday to students and faculty: "My wife's ongoing health challenges remain quite significant, and this is simply not a time in our lives where I can afford to further sacrifice our time together. The choice has thus become clear: I can no longer offer UC Berkeley the time and level of commitment it needs from its EVCP, while at the same time being a part of my family in the way I want to be."
Steele said he planned to return to his teaching position next year in the university's department of psychology.
UC Berkeley is currently embroiled in scandal after the administration published nearly 500 pages worth of reports of sexual harassment on campus . At the same time, the school's administration revealed plans to roll out a new initiative to end sexual harassment on campus.
According to the San Francisco Chronicle, Steele has been criticized in recent months for his "light-handed approach" when disciplining employees who violate the school's sexual harassment policy. In particular, they include those made against the dean of the law school, Sujit Choudhry, who allegedly sexaully harassed his assistant. Steele didn't remove Choudhry from his post. Instead, he ordered a small cut from the dean's salary and had him apologize. Though Choudhry ended up resigning when his assistant filed a lawsuit against him, he remains on payroll due to the university's tenure policy.
Meghan Warner, a Berkeley senior who serves on the school's sexual violence prevention task force, told the Chronicle that she believes Steele could have done more. "He could have chosen to put employee safety above their future careers."
On Monday, two graduate students at the university filed complaints with the California Department of Fair Employment and Housing claiming the school did not sufficiently handle their report against Blake Wentworth, another faculty member. The students accused Wentworth of making sexual comments to them and touching them inappropriately.
At a news conference held on Monday, Erin Bennett, one of the graduate students, said she and her peers would like the school to take the issue much more seriously. "This means that the process of reporting becomes survivor-centered. This means that the university demonstrate concern for the survivor by responding quickly. This means that those who are responsible for handling cases of sexual harassment and misconduct are trained."