UEFA Opens Case Against Russian Player for Putin Shirt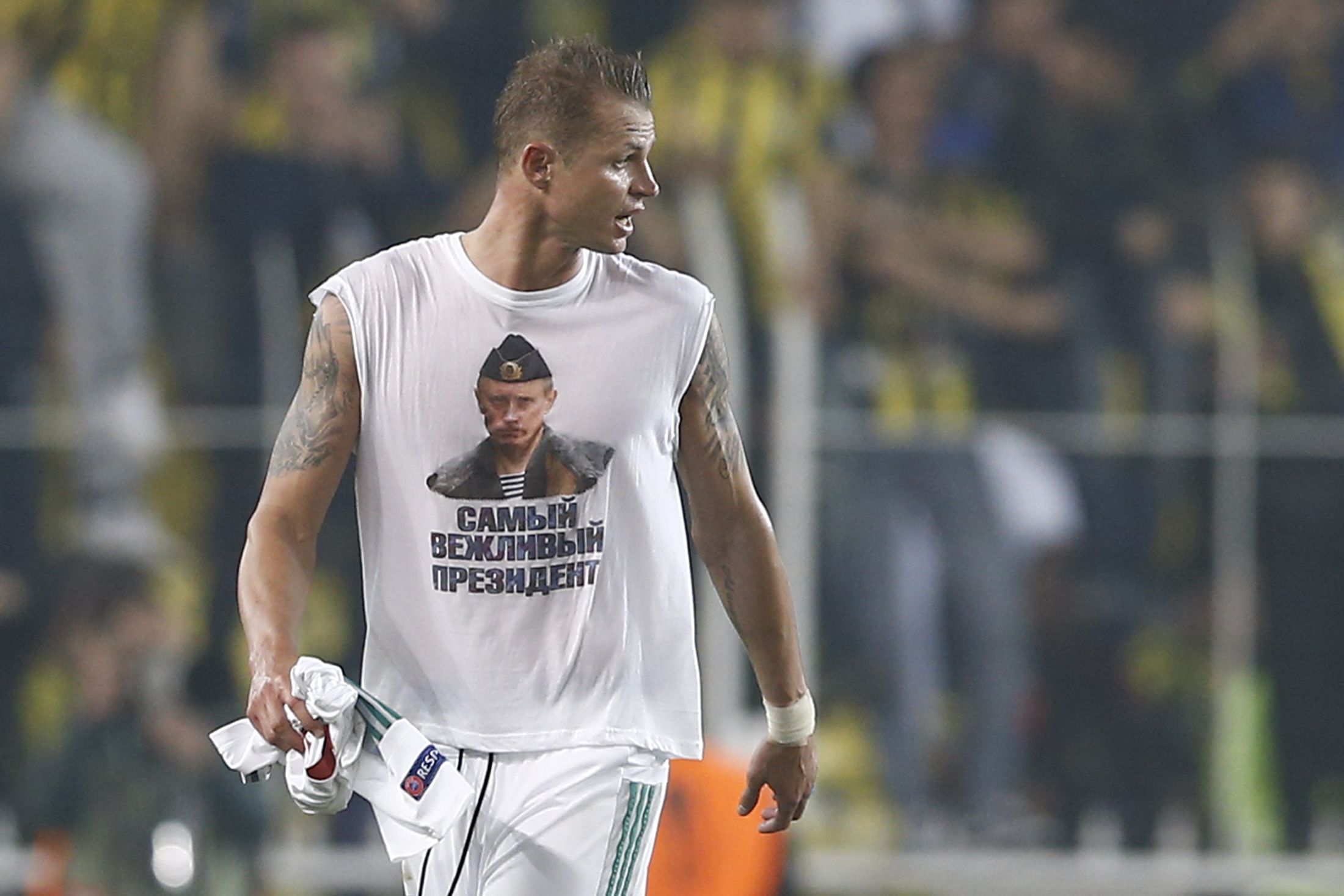 The European football governing body (UEFA) has opened a disciplinary case against a player for Russian side Lokomotiv Moscow after he displayed a shirt supporting President Vladimir Putin during a Europa League match.
Lokomotiv took on Turkish side Fenerbahçe at Istanbul's Sükrü Saracoglu stadium on Tuesday night for their first-leg clash in the tournament's round of 32. Although it was home side Fenerbahçe that came out on top, winning 2-0, Lokomotiv midfielder Dmitry Tarasov stole the headlines.
After the final whistle Tarasov took off his jersey to reveal an undershirt depicting Putin in naval uniform with the caption "The kindest of presidents". Moscow has been at odds with Ankara since the end of last year, when Turkish forces downed a Russian jet, claiming it illegally entered Turkey's airspace.
Putin has since amped up the rhetoric against the Turkish government, accusing it of illicit deals with militant group Islamic State (ISIS) and introducing sanctions on Turkish imports.
After Tuesday's match, UEFA opened a disciplinary hearing against Tarasov for improper conduct
According to UEFA regulations "players must not reveal undergarments that show political, religious, personal slogans, statements or images, or advertising other than the manufacturer logo."
The player's patriotic stunt was not received warmly by the Russian authorities. While the Kremlin refused to comment, the Russian Football Union's executive committee member Igor Lebedev called the Tarasov's actions "idiotic," Russian sports news site R-Sport reports.
The UEFA Control Ethics and Disciplinary Body will hold a hearing on March 17 that could result in a match ban and a fine for Tarasov.