A New Main Event Has Been Chosen to Replace McGregor-Diaz at UFC 200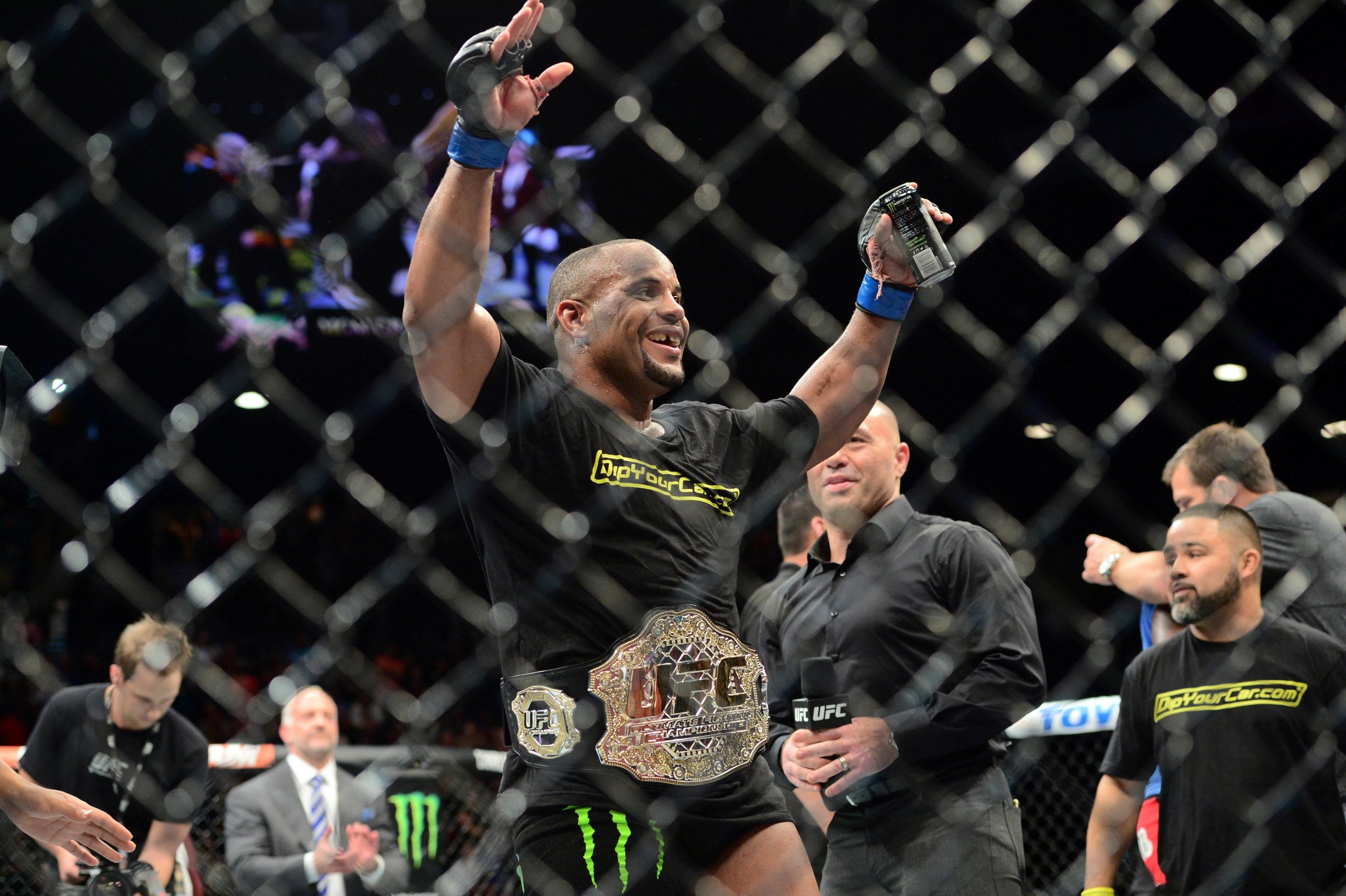 The fallout from Conor McGregor's retirement/non-retirement continued Wednesday morning when the UFC made it official that the rematch with Nate Diaz will not headline UFC 200 on July 9. The new main event will be a light heavyweight unification contest between Daniel Cormier and Jon Jones. UFC President Dana White announced the news on Good Morning America.
Both Cormier and Jones have only one loss on their records against 17 and 22 wins, respectively. Cormier's lone loss came at the hands of Jones in January 2015. Three months after that fight, Jones was stripped of his title following a hit-and-run arrest. Cormier stepped in and claimed the vacated title by defeating Anthony Johnson at UFC 187 in May of this year. Jones, who defeated Ovince Saint Preux at UFC 197 earlier this month, will try to wrest his title back from Cormier in July. Jones even admitted that he was thinking about a rematch with Cormier as he was fighting Saint Preux. "A part of me was just like, 'You gotta fight DC, Jon. You gotta fight DC,'" he told the media after the match.
Both fighters took to social media to express their excitement at the news that their rematch will be the feature bout of UFC 200.
UFC 200's original headlining event was, of course, a rematch between McGregor and Diaz. In March, Diaz defeated the Irish-born superstar by submission. But Diaz's title-defense was derailed after McGregor was pulled from the card earlier this month for failing to meet promotional obligations. Then, on April 19, McGregor tweeted that he had "decided to retire young." He later walked back the announcement while, at the same time, trumpeting his importance to the welfare of the UFC.
Though White stood by his decision to keep his sport's biggest star off of the bill for UFC 200, many still believed McGregor-Diaz would wind up headlining the event, as the pay-per-view money McGregor would draw would be too much to pass up. Now, however, it appears White was serious. Get ready for Jones-Cormier 2.