UFC Champion Holly Holm to Be Honored With Hometown Parade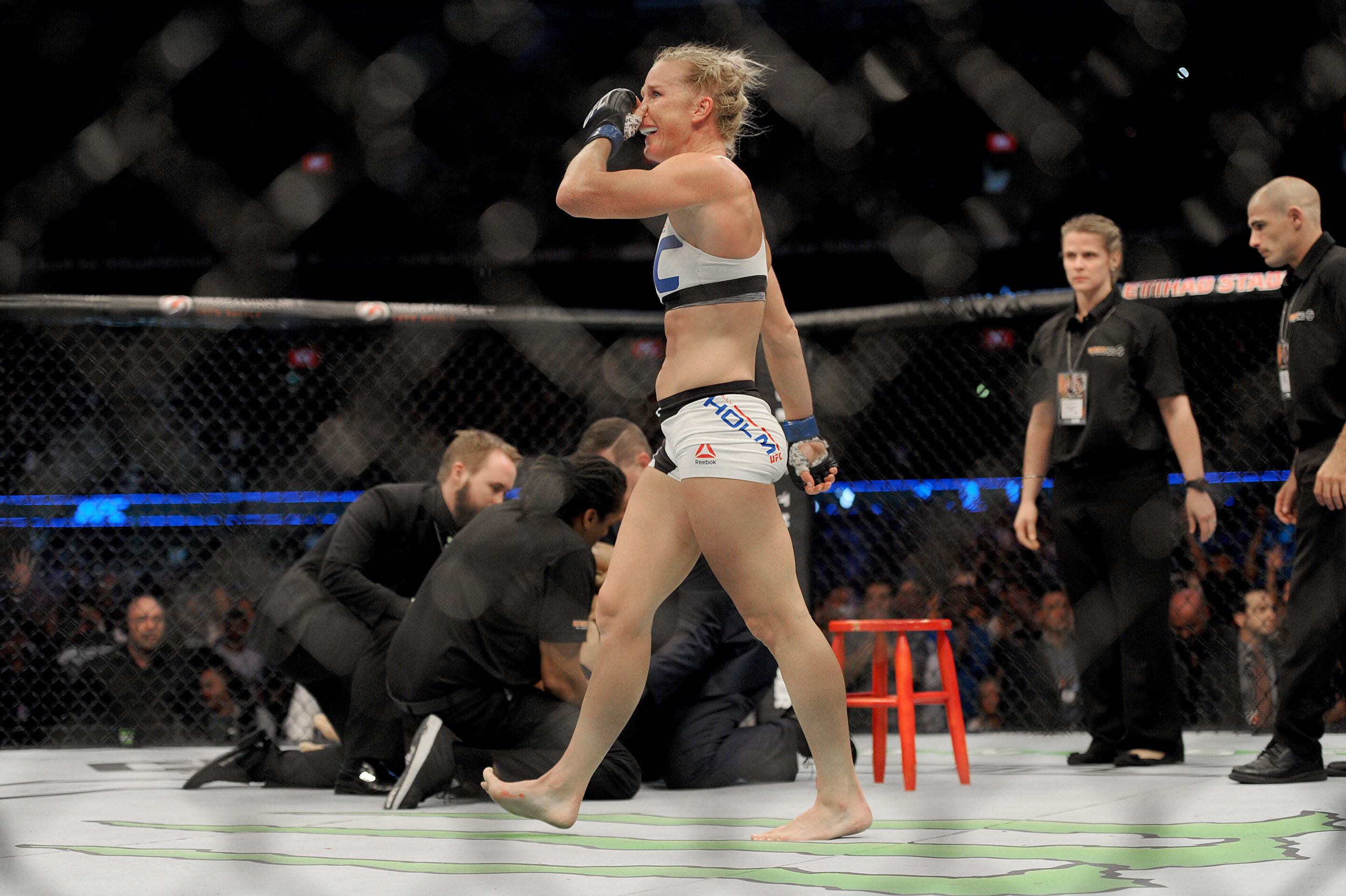 Newly crowned UFC champion Holly Holm will be honored with a parade in her hometown of Albuquerque, New Mexico, this upcoming Sunday, the city's mayor announced.
In mid-November, Holm faced off against Ultimate Fighting Championship (UFC) star Ronda Rousey in Melbourne, Australia. Rousey, undefeated at the time, was the heavy favorite to win. Holm landed a left head kick on Rousey in the second round, causing her to fall to the ground immediately. Holm went in for a final punch, and the referee intervened, calling the fight in Holm's favor.
Though Rousey did not suffer a concussion, she had to have plastic surgery on her lip, which was split during the match. The upset puts Rousey at a 12-1 record and Holm at 10-0.
Holm is a resident of Albuquerque, where she was born and raised. Prior to becoming a UFC champ, she was a boxing champion with a 33-2-3 record, including nine knockouts.
Sunday's parade will last from 2 to 4 p.m., and the City Council has asked those attending to donate nonperishable items and winter clothing to the Albuquerque Rescue Mission and Albuquerque Christian Children's Home.
In addition to giving Holm her own parade, the City Council designated November "Holly Holm Month."