UFC Fighter Matt Mitrione Suffers Horrific Eye Injury in Heavyweight Bout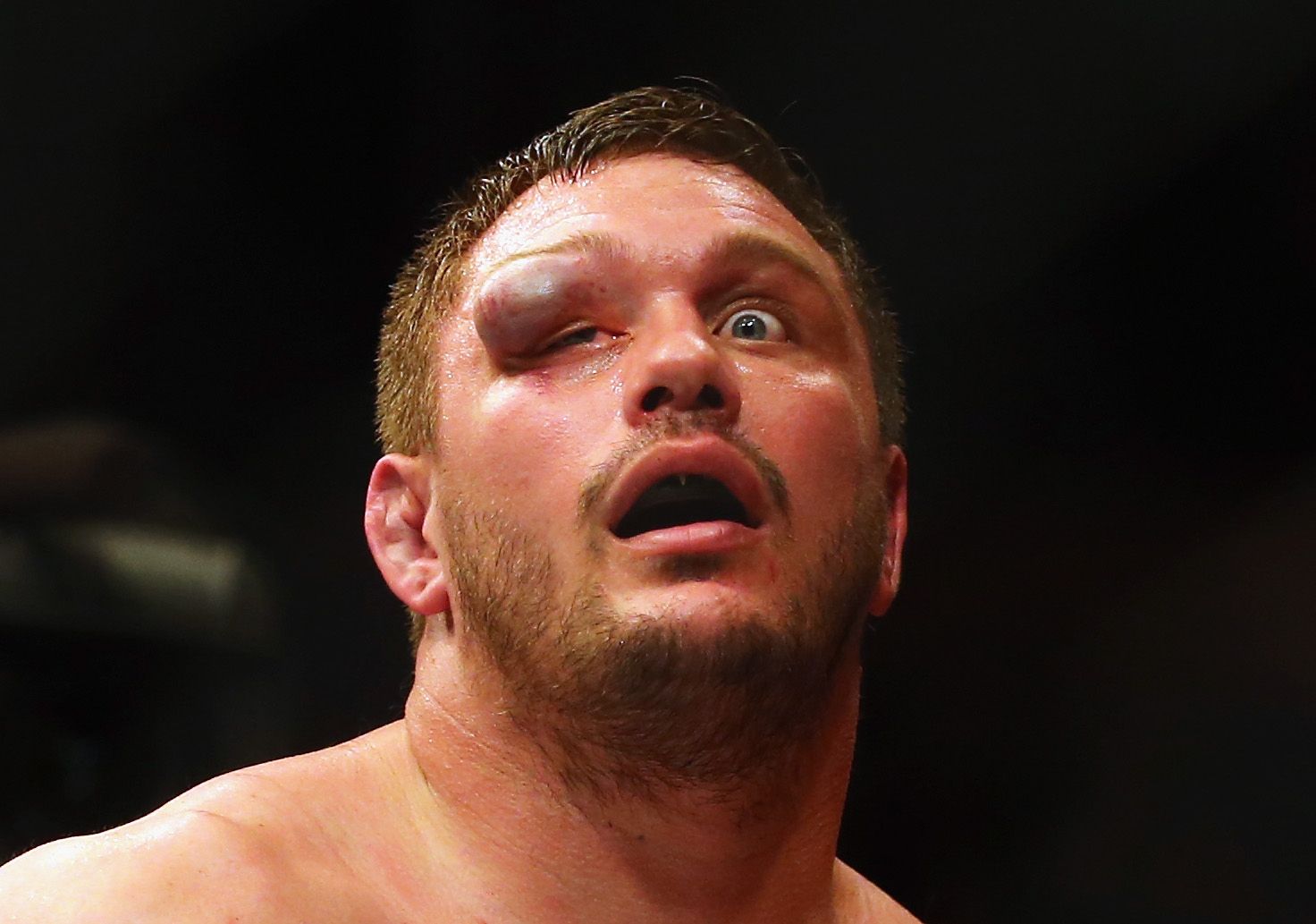 Not for nothing did Vince McMahon, the owner of World Wrestling Entertainment (WWE), once call UFC "barbaric."
The Ultimate Fighting Championship came to Boston on Sunday, headlined by a thrilling bantamweight title fight between TJ Dillashaw and Dominick Cruz.
But it was the heavyweight bout between Travis Browne and Matt Mitrione that provided the most shocking images of the night of a sport that is banned in the state of New York.
Mitrione, a former National Football League player with the New York Giants and Minnesota Vikings, appeared to be poked in his right eye twice by Browne, the boyfriend of the sport's most popular figure Ronda Rousey. Browne won by technical knockout in the third round.
Mitrione, who was in the last fight of his UFC contract, ended the fight with his eye almost completely swollen shut, though Dana White, the UFC President, said in the post-fight press conference that the injury was the result of a punch.
Then Mitrione took to Twitter to post pictures of the ghoulish injury, suggesting that an eye poke had caused it and revealing that his orbital bone had been broken.
Twitter was quick to capture the ocular zeitgeist, with a wag setting up an account with the handle @Mitriones_eye.