UFC Fighter Rachael Ostovich's Husband Reportedly Arrested for Attempted Murder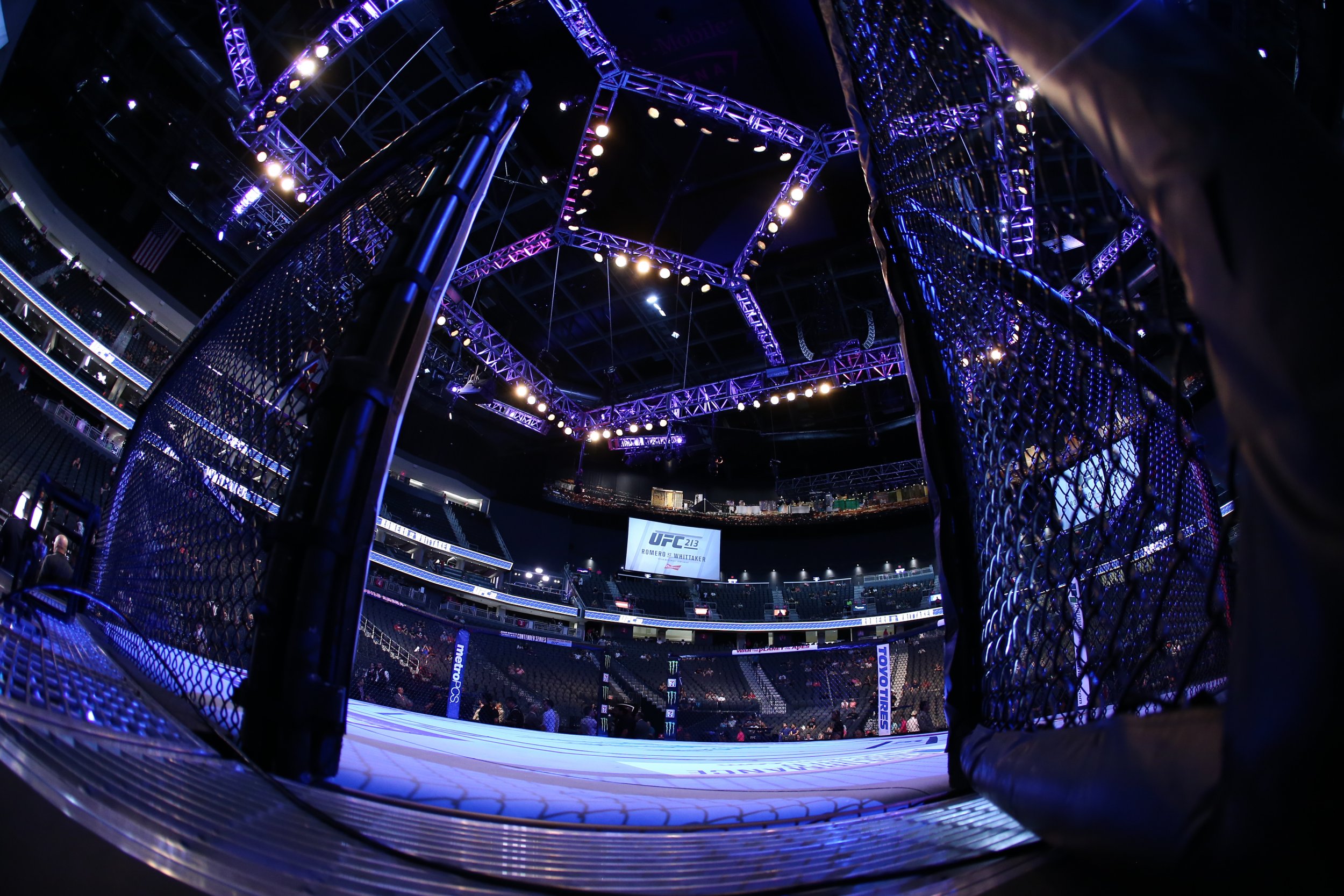 UFC Fighter Rachael Ostovich's attack and subsequent hospitalization were surrounded by a cloud of mystery. However, reports have positioned her husband Arnold Berdon as the reason for Ostovich's sustained injuries. Berdon, as a result, was reportedly arrested on attempted second-degree murder.
Berdon, 27, is an MMA fighter. He reportedly turned himself in to police on Tuesday after assaulting Ostovich on Sunday. He's said to have assaulted Ostovich in the couple's home in Waianae, Hawaii. The Honolulu Police Department had launched an investigation following Ostovich's attack in regards to felony domestic violence. "27-year-old female victim and a 27-year-old male suspect. The victim suffered head injuries and was treated at a hospital," spokeswoman Sarah Yoro told MMA Fighting.
TMZ broke the news of Ostovich's attack. TMZ's Michael J. Babcock tweeted on Sunday how the "attacker is someone close" to Ostovich. She was admitted to the hospital after sustaining a broken orbital bone. She had apparently filed and was given a temporary restraining order against Berdon.
Before Sunday's attack, Ostovich was scheduled to compete in a match against fellow fighter Paige VanZant in January in Brooklyn, New York. Their fight was slated to headline UFC Fight Night 143.
Brian Butler-Au, Ostovich's manager, shared a statement on behalf of the rising athlete's management team SuckerPunch Entertainment via Instagram Tuesday. The statement was shared on her management's social media pages as well. It confirmed her injuries will prohibit her from competing against VanZant in January. The statement, however, failed to elaborate on how Ostovich's injuries were caused.
"A very unfortunate incident occurred Sunday night with Rachael Ostovich that ended with her suffering a fractured orbital and other injuries," the statement read. "As a result of these injuries, she will not be able to compete in her upcoming bout with Paige VanZant on January 19th."
The statement continued by updating fans on Ostovich's current state, adding: "Rachael is now home from the hospital with her family and will be going back for further check-ups on her orbital. The family would like to ask for some privacy as they sort through this matter. We would like to thank the UFC for all their support on this matter as well as the fans and media for your concern."
VanZant recently recovered from injuries she sustained following her fight against Jessica-Rose Clark in January's UFC Fight Night 124. On November 6, she initially shared her excitement to return to the ring to fight Ostovich by tweeting she was "back."
Ostovich was equally thrilled for the match. She shared her enthusiasm for the match with fans on November 6 via Instagram.
"Barclays center here we come," Ostovich wrote on November 6. "I told y'all you would like it. January 19th is that day. And it will be my first time in Brooklyn NY. I am so excited for this one."