Former UFC fighter Tim Kennedy has said that he is refusing to watch the Beijing Winter Olympics, in what will be the most divided Games in decades.
"I'm not watching the #Olympics China is an enemy to the U.S.," Kennedy tweeted.
The former UFC middleweight contender is one of many people who will not be watching the event this year. In December 2021, the Biden administration announced a diplomatic boycott of Beijing's Winter Games to protest China's alleged human rights abuses.
The Chinese government has flatly denied any crimes against humanity and labeled the U.S. boycott as "political posturing and manipulation."
Despite Kennedy's protest, many commenters pointed out the irony that Kennedy was tweeting from an iPhone—made in China.
"So you gonna toss out everything that says made in China? iPhone? Wasn't made in America," reads one response.
While another user said: "Supporting the athletes whom have worked their entire lives to get to where they are has nothing to do with China...they had no choice about the location they are competing."
Other social media users backed Kennedy's stance.
"The correct decision, and no surprise coming from Tim," reads one tweet.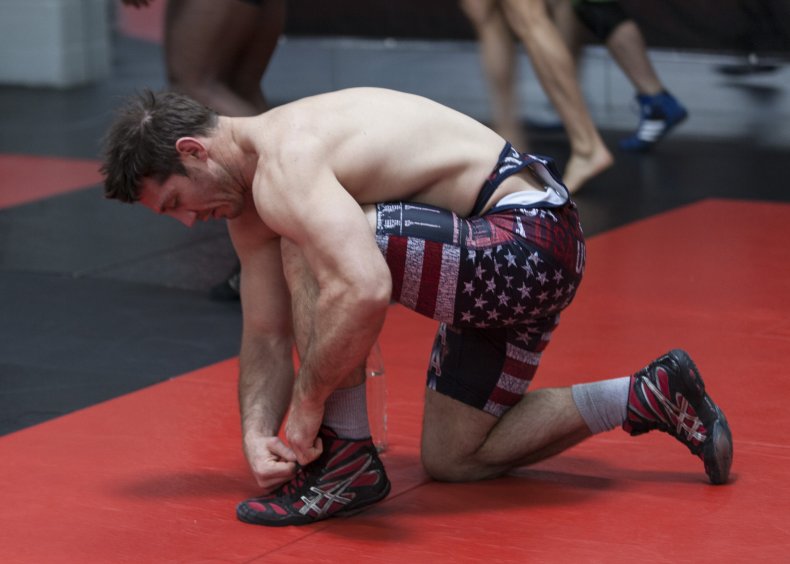 The Olympic opening ceremony will kick off at Beijing National Stadium today (February 4) with rigorous COVID-19 protocols in place. Beijing is now the first city to host both winter and summer Olympic Games.
In a recent poll, more Americans said they approve than disapprove of the president's diplomatic boycott of the 2022 Winter Games.
The poll from the Pew Research Center in January found that 46 percent of U.S. adults said they support the boycott, 22 percent said they disapprove of the boycott, and 31 percent said they were unsure.
Respondents who identified as Republicans were more likely to call China an enemy rather than a competitor, at 52 percent, while 40 percent referred to the country as a competitor. Meanwhile, 67 percent of Democrats said China is a competitor, while the remaining 22 percent said it is an enemy of the U.S.
Despite the boycott, White House Press Secretary Jen Psaki announced in December 2021 that U.S. athletes would be still be allowed to compete in the Beijing Olympics while receiving the "full support" from their country.
However, she confirmed that the U.S. would officially "not be contributing to the fanfare of the games."
"U.S. diplomatic or official representation would treat these games as business as usual in the face of the PRC's [People's Republic of China] egregious human rights abuses and atrocities in Xinjiang, and we simply can't do that," Psaki said during a press briefing.
The U.K., Australia and Canada are also diplomatically boycotting this year's Winter Games.