When Will Floyd Mayweather Fight in UFC? Undefeated Boxer Applies For MMA License
It has been a long time coming—and you may have to wait even longer—but Floyd Mayweather has taken a significant leap from boxing to MMA.
The undefeated former world champion plans to compete in mixed martial arts with the aim of taking to the octagon and fighting in the UFC.
Mayweather's second retirement came last year after beating Conor McGregor, the Irishman who became the face of UFC, in the 10th round in Las Vegas. A potential rematch, but this time in the octagon, could take place—but the 41-year-old has warned it won't be too soon.
"Everything takes time. Eventually, we're gonna apply for the license, and hopefully we can fight," Mayweather told TMZ.
"Even if it takes 6 to 8 months—whatever it takes. We want to make sure that everything is done correctly, and everything is done the right way."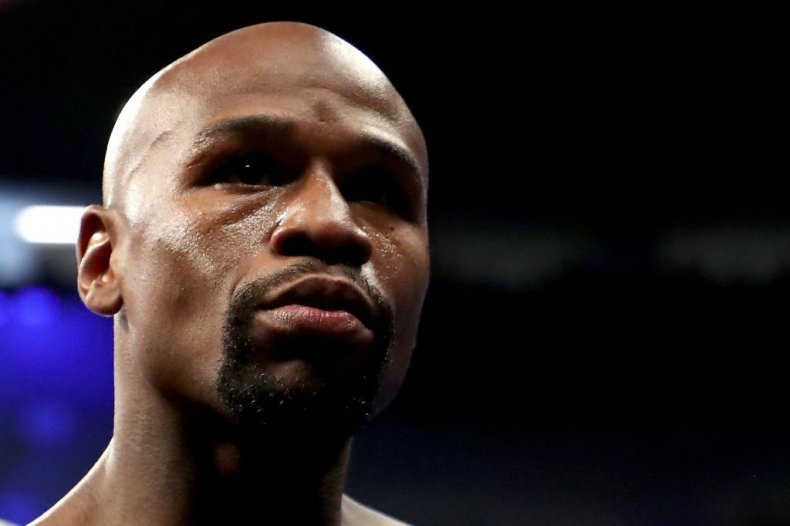 In the build-up to his debut, Mayweather says he will train with UFC welterweight champion Tyron Woodley—and the 35-year-old says he's happy to help.
"Floyd Mayweather is interested in taking an MMA bout, maybe a few of them. So who better than The Chosen One to teach him the ropes on how we get off the ropes and get in the cage," Woodley told The Hollywood Beatdown.
An immediate rematch between Mayweather and McGregor is unlikely as the American would begin as an amateur, but the potential earning could see the fight fast-tracked.
Mayweather, who won all 50 of his boxing matches, reportedly earned more than $300 million from the first fight, while McGregor took around $100 million.
A rematch appeared to be off after McGregor said talks between the two representatives broke down in February. "I am happy for Floyd and his recent announcement that he is out of these current fight negotiations," he wrote on Instagram.
"My game is a very unforgiving one. It is not like other games. I understand completely him staying retired. I will now carry on in my negotiations and see where it goes."