UFC Fighter Paige VanZant Says She Was Victim of Gang Rape in High School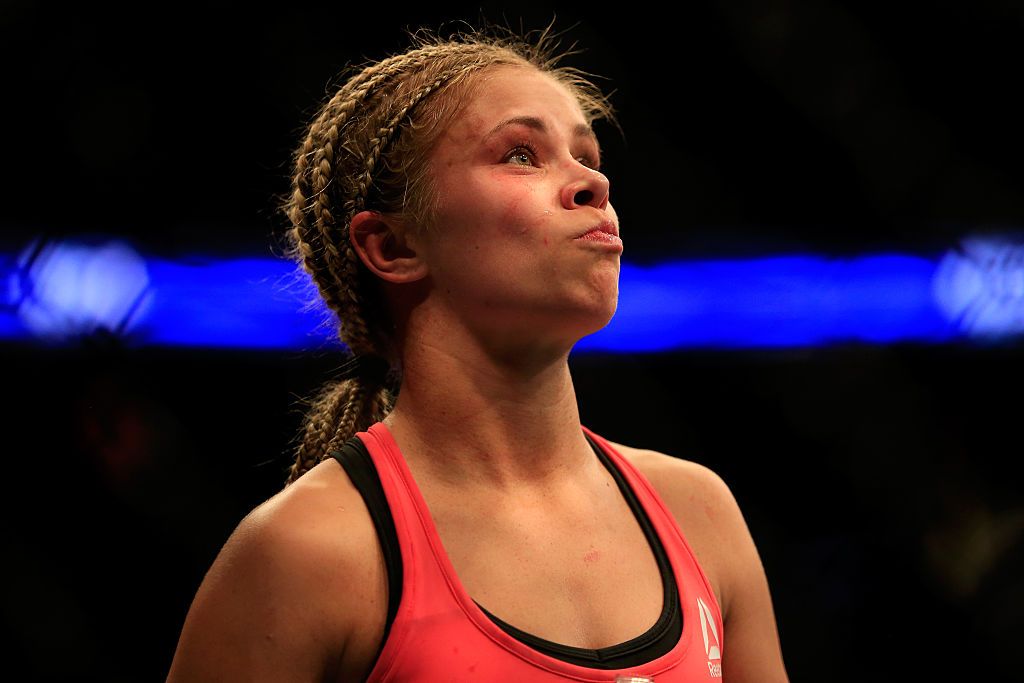 UFC fighter Paige VanZant says she was the victim of gang rape and bullying while in high school that led to contemplating suicide in a harrowing account included in her new book.
VanZant, the 24-year-old flyweight from Oregon, was signed to the Ultimate Fighting Championship in 2013, joining the Strawweight division before moving up a division last August.
She shot to greater fame in the summer of 2016 after competing as one of the celebrities in the 22nd season of Dancing with the Stars, finishing runner-up. That experience, VanZant says, inspired her to reveal the dark story from her youth.
"I had written stuff in high school, and I had written things here and there," she told MMA Fighting. "It got to the point where it was like, you know, it's time for me to share it. I guess being on Dancing With The Stars and being on all these shows and I kept being asked about it, I guess it was time to just be very transparent."
In her book Rise: Surviving the Fight of My Life, VanZant documents a night at a party during her high school days in Oregon when boys had got her drunk at a party and then raped her when she was unable to defend herself.
"They move me around," VanZant wrote. "They change my position. I fail each time I try to resist, my limbs like wet cement on my body, my brain a heavy fog. I am awake and conscious, but my body feels dead. I know what is happening but can do nothing to stop it. I have no voice or choice but to submit and pray that it ends soon."
VanZant employed the help of a ghostwriter to take down notes from her account of the evening, in order to prevent her reliving the traumatic experience again and again.
"Just so I got to say it one time," she explained to MMA Fighting. "I said exactly what I wanted to say to a person, they wrote it down and then I never had to look at it again. So it was me voicing everything that happened and I just got it out in the open and I never had to look at it again. It was one of those things where I tell the story and move on."
In an interview with ABC News, VanZant recalled how those events and subsequent bullying at school had left her feeling suicidal.
"When you're in that position, when you're feeling that much pain, it's not that you want to die. You just don't want to be in pain anymore," she said.
"MMA fighting saved my life. It saved who I was as a person too."
UFC Fighter Paige VanZant Says She Was Victim of Gang Rape in High School | Sports