UFC's Maurice Greene, the Crochet Boss: 'My Goal Is to Show People That Us Fighters Are Not Looking for a Fight All the Time'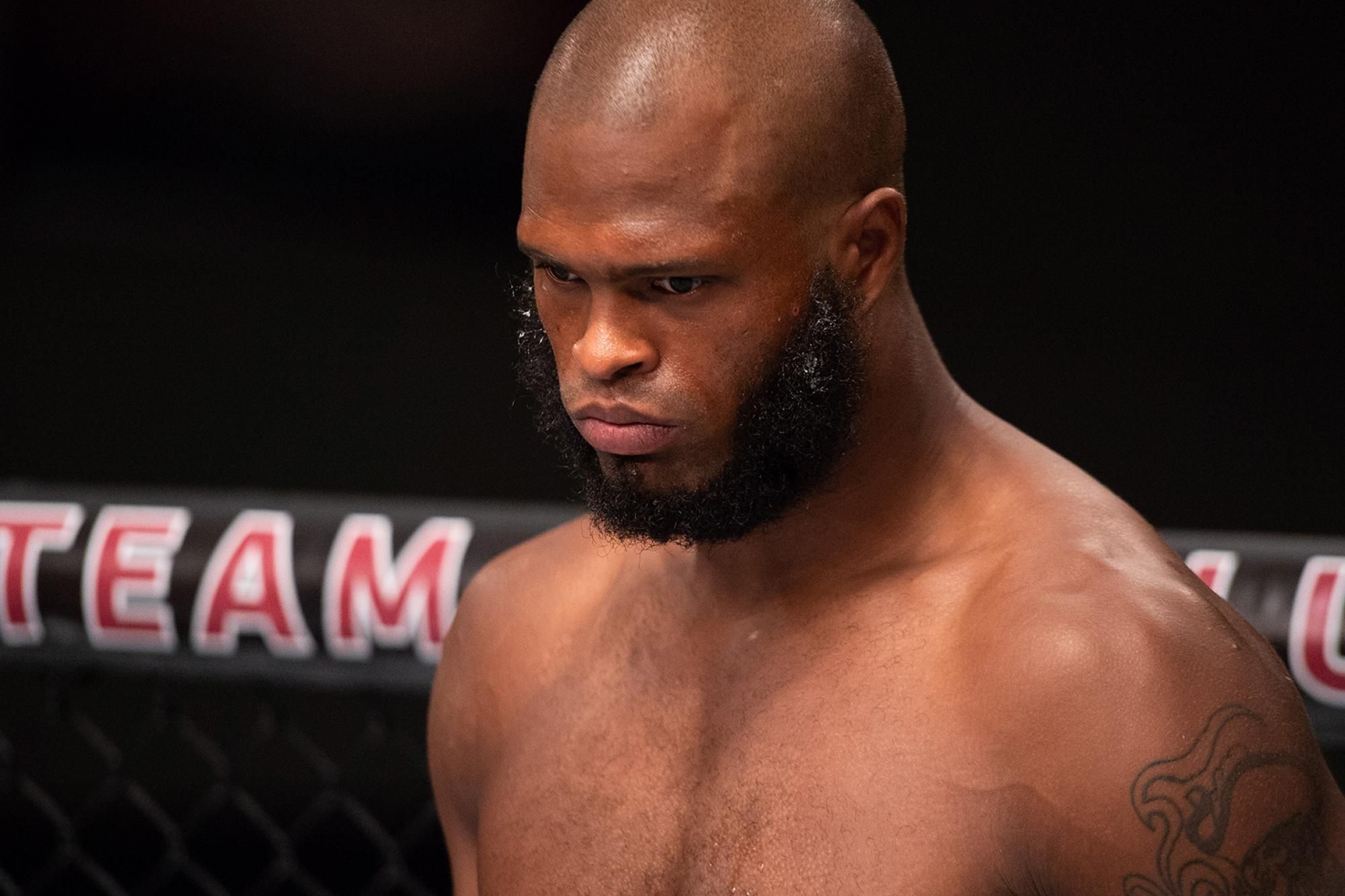 Maurice Greene loves a double take. He gets a lot of them.
At 6'7" and roughly 270 pounds, that would be enough to make people look twice, but that's not the reason. Nor is it the mutton-chop sideburns befitting a crew member on the Black Pearl.
The thing that really stops people in their tracks is an Ultimate Fighting Championship heavyweight with an 80-inch wingspan quietly sitting down to crochet.
"It's almost like a shock: 'wow.' But then they see what I make. They touch it. They feel it and they're blown away by the quality of it," Greene told Newsweek. "My stitches are impeccable."
Newsweek subscription offers >
Whenever there's time to kill, you can find Greene working his yarn, churning out hats dwarfed by his giant hands. The Minnesota fighter joked that he's "making the world warmer, one head at a time."
And, he's had plenty of takers—fellow fighters and even UFC President Dana White among them—happily donning the warm hats he makes. Greene shows them off on social media, between videos of him choking people out and talking about choking people out.
Greene will be busying his hands Saturday as he prepares for his second UFC fight in Wichita, Kansas, facing Jeff "Lights Out" Hughes (UFC Fight Night 146, ESPN+). It's a rematch of a 2018 fight Greene lost in a 5-round decision in the another league.
"Before fights, [crocheting] keeps my hands busy," said Greene, whose chosen MMA nickname and social media handle is "The Crochet Boss." "It keeps my mind off of dwelling over 'how's this position gonna play out?' You have to be 100 percent focused on crocheting. I don't have time to think about the fight."
Greene's love of the craft came before his love for the fight—more than 10 years ago, before he met his fiancée, with whom he has two children. He was living a different life then, he said, partying every day and weighing in well over 300 pounds. He ran into a co-worker with a knitted scarf, and something struck him about it. He liked fashion, had been involved in a small clothing line, and thought he could make something interesting.
He went to a Jo-Ann fabric store on his lunch break and stocked up on supplies. He'd lost his license after a DUI at age 20 and had a lot of commuting time on his hands, riding a couple of hours a day from the suburbs to Chicago for work. He got hours of practice. He also spent time in those years working in call centers, happy to rake in extra cash making hats to sell while on the job.
Since then, he's learned Brazilian jiujitsu and become a father. The responsibility of fatherhood and the discipline of fighting helped him grow up, he said.
In 2017, Greene's day job at a bank was eliminated, and the company offered him a choice between a demotion and a severance.
"I took the severance and I chased my dream," he said, becoming a full-time professional mixed martial arts fighter.
But he wasn't so reformed that he didn't stir up drama when he appeared on the Fox Sports 1 reality show "The Ultimate Fighter" in 2018. Greene made frequent appearances over the 12-episode arc thanks to plenty of conflict with fellow fighters in the house, some drunken escapades and, of course, his old hobby.
He took his supplies to the auditions, figuring there would be plenty of sitting-around time.
"The guys watched me start and finish a hat while we were sitting there, and a lot of them were amazed," said Greene, crediting his craftsmanship with landing him a spot on the show, where he even taught a few of his housemates to knit in the six weeks the fighters lived together.
In the end, Greene didn't win the show, but he joined a great American tradition of reality show villains who didn't come here to make friends.
"When that show ended, you knew who the Crochet Boss was, whether you like me or not," he said.
And his fighting performance was good enough to earn him an undercard fight in the finale of the show—his UFC debut in which he beat former Olympic wrestler Michel Batista with a triangle submission in the first round.
He shed tears after the fight, shouting out to his kids and fiancée during his post-fight interview. Greene said being away from them was the hardest part of the six-week reality show ordeal.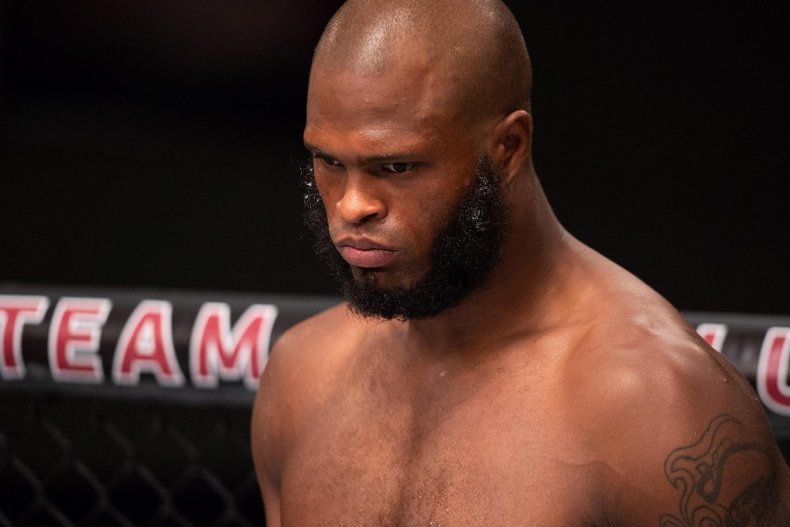 UFC's Maurice Greene, the Crochet Boss: 'My Goal Is to Show People That Us Fighters Are Not Looking for a Fight All the Time' | Sports