UFO Watch: "Call Me When You Have a Dinner Invite From an Alien," Neil deGrasse Tyson Says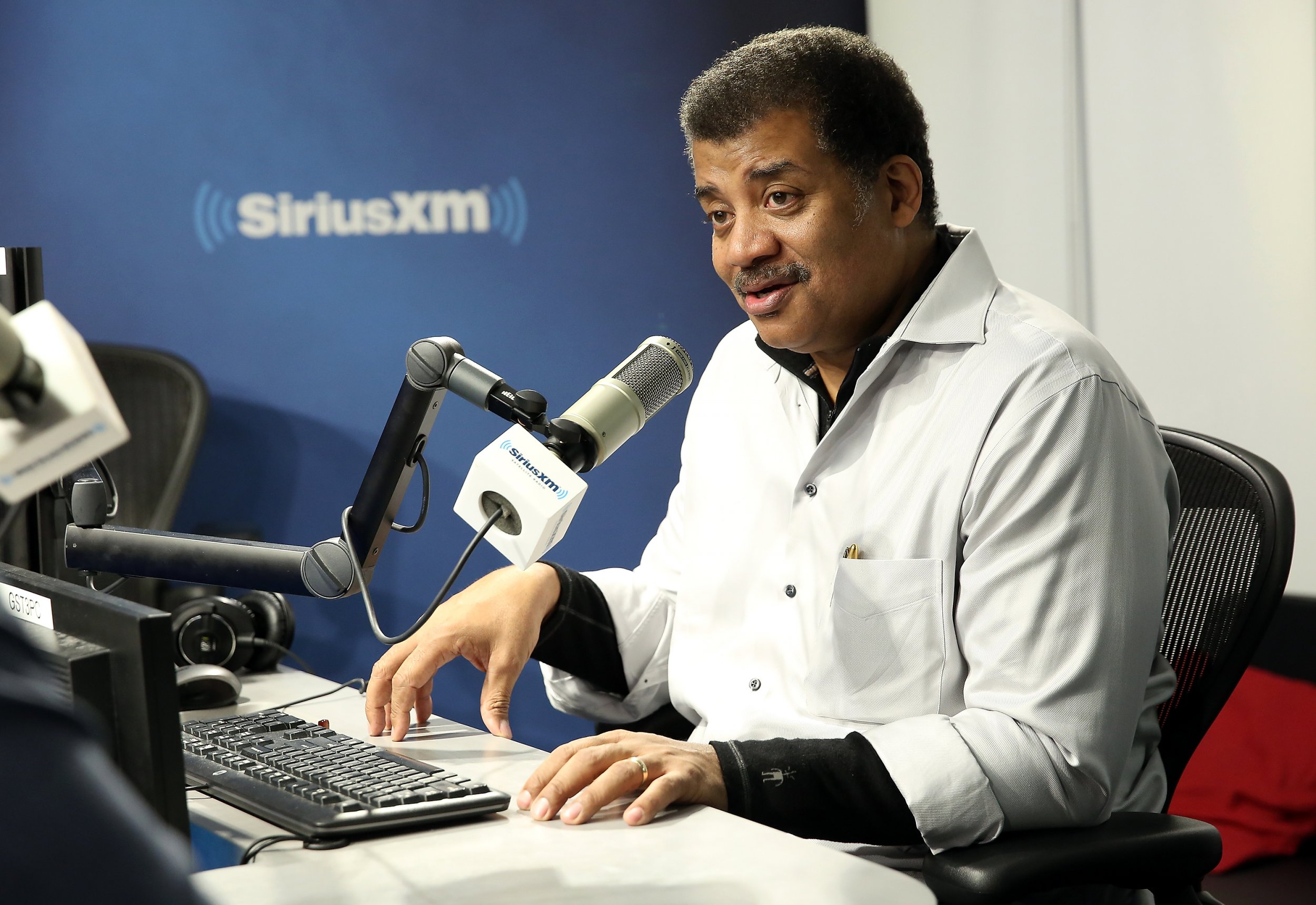 Neil deGrasse Tyson doesn't give an F about all this UFO talk.
The renowned astrophysicist said Wednesday that he isn't fazed by the recent news about the government investigating possible UFOs and alien life, and that he will only believe the otherworldly hype when he sees it.
Related: "We may not be alone," former Pentagon UFO official says about evidence of alien life
"Call me when you have a dinner invite from an alien," Tyson said on CNN's New Day.
Tyson said he hasn't been sucked up by the recent chatter about extraterrestrials, because it has little scientific backing. Even the term UFO doesn't do it for him.
"It's a highly nonspecific term. It is so nonspecific, it admits that you don't know what you're looking at," Tyson said on the morning show. "So just because you don't know what it is you're looking at doesn't mean it's intelligent beings, aliens from another planet. You just said you didn't know what you're looking at."
The new world of alien speculation began last week after The New York Times revealed a previously undisclosed, $22 million program within the Department of Defense tasked with exploring and investigating claims of UFOs. The Advanced Aerospace Threat Identification Program ran for only five years before shutting down in 2012, but officials within the DOD have continued to investigate some claims. The program, which produced documents explaining potential UFO sightings, initially received funding thanks to the advocacy of Harry Reid, then the Senate Majority Leader.
The conversation made its way to the White House this week when White House press secretary Sarah Huckabee Sanders was asked whether President Donald Trump believed in UFOs and if he planned to push for funding the program again. Sanders said the topic "hasn't come up" in her conversations with the president.
The White House did not answer a request for comment from Newsweek.
Tyson, while refusing to speculate on potential UFOs spotted in the program, said he hopes the government is investigating any objects it may not be able to identify.
"It's a flying object, and we don't know what it is. I would hope somebody's checking it out!" he said. "I hope there's a program from our Defense Department to make sure they do not pose a threat."
Commander David Fravor, a former Navy pilot, spoke to The Washington Post Monday about his experience with unidentified objects, saying that he was directed to inspect something while flying a routine machine. He said he saw "a white Tic Tac, about the same size as a Hornet, 40 feet long, with no wings." The object was never officially identified.