Uganda 2016: How Dead Dictator Idi Amin Could Affect the Election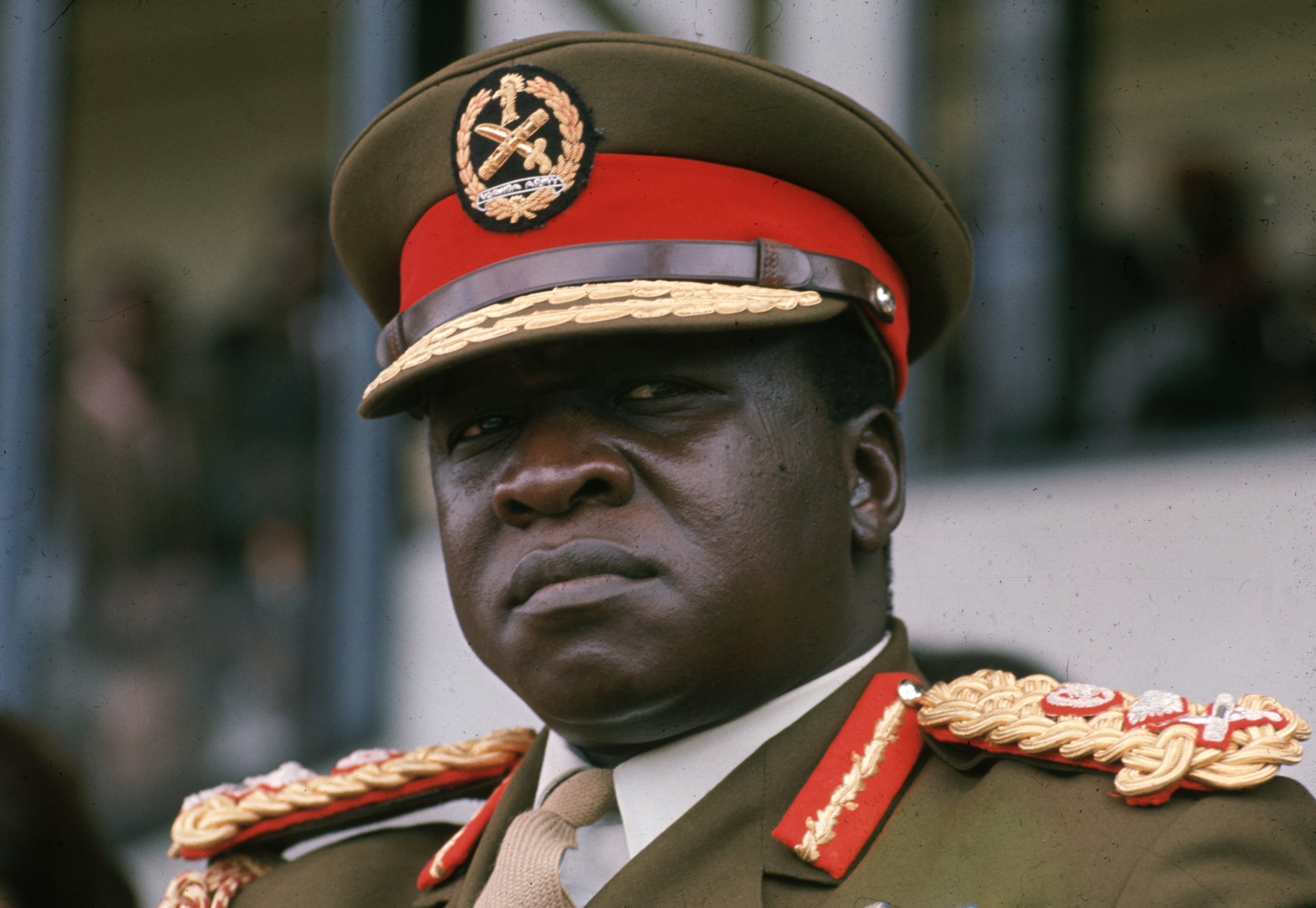 Thirteen years after his death, Uganda's most famous dictator Idi Amin could have a say in presidential elections taking place next Thursday in the East African country.
Just a week ahead of the elections , presidential candidate Amama Mbabazi made perhaps the strangest election pledge of the campaign—to repatriate the remains of Amin, who died in exile in Saudi Arabia in 2003.
Mbabazi, a former prime minister between 2011 and 2014, made his promise when visiting Amin's ancestral home in Koboko, northwestern Uganda, where he was met by the late leader's uncle, AFP reported on Wednesday . Mbabazi's spokeswoman, Josephine Mayanja-Nkangi, told AFP that the promise was aimed at promoting reconciliation and forgiveness for "for any real or perceived wrongs in the past."
Strangely, Mbabazi—who is trailing behind President Yoweri Museveni and Kizza Besigye , the opposition Forum for Democratic Change candidate, in the polls—is not even the first candidate to promise to return Amin to his homeland in this campaign. Abed Bwanika, a minor candidate who registered less than 1 percent of the vote in the 2006 and 2011 elections, said in December 2015 that he wanted to give Amin a proper burial and build a museum in his honor.
Amin seized power in Uganda in a 1971 coup and ruled for an eight-year period characterized by brutal crackdowns and bizarre policies. He expelled the entire Asian population of Uganda in 1972 and an estimated 400,000 people are believed to have been killed under his rule. Amin was accused of cannibalism and reportedly had several of his ministers thrown to crocodiles on Lake Victoria. Amin's rule was the subject of the 2006 Hollywood film The Last King of Scotland . He was overthrown in 1979 by Tanzanian troops and Ugandan exiles and ended up in Saudi Arabia, where he was allowed to stay on the condition he did not get involved in politics.
According to Ahmed Salim, East Africa analyst at political risk consultancy Teneo Intelligence, Mbabazi's odd pledge is a desperate last-minute bid to gain some media attention ahead of Thursday's vote. "For Mbabazi, he sees that it's time to ramp up the rhetoric so he can get some traction and attention because without the noise surrounding him, we're heading for a situation where it's just Besigye versus Museveni," says Salim.
Several Ugandan leaders have died in exile, and the practice of returning their remains has become an established political gesture. Amin himself returned the body of Edward Mutesa , Uganda's first president between 1963-66, in 1971. The remains of Milton Obote , who was twice overthrown as president of Uganda in 1971 and 1985, were returned to Uganda and given a state funeral by Museveni in 2005.
Mbabazi's latest pledge, however, is undermined by his close links to Museveni's National Resistance Movement (NRM), which has so far resisted calls for Amin's repatriation. Mbabazi was a key ally of Museveni until 2015, when he announced he would run as an independent candidate in the 2016 elections. "Mbabazi was at the center of the NRM and Museveni machine and there was no discussion of anything at all related to Idi Amin at the time," says Salim. "Perhaps if Besigye said this as a means of [promoting] reconciliation, maybe it might resonate with people."