Uganda 2016: Kizza Besigye Detained by Police for Fourth Time in Eight Days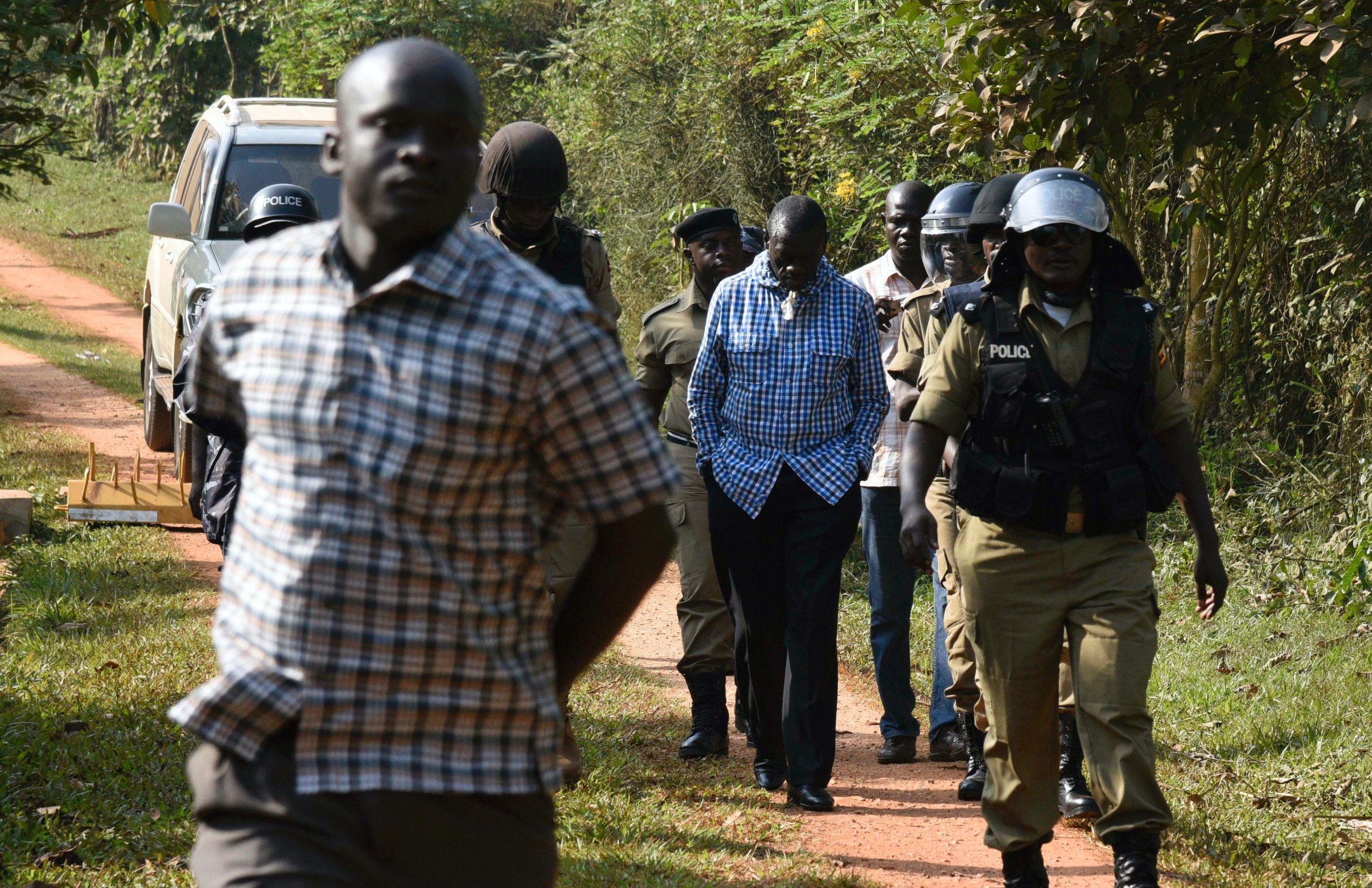 Kizza Besigye, the leader of Uganda's main opposition party, has been detained by Ugandan police for the fourth time in eight days in connection with controversial elections in the country.
Besigye's Forum for Democratic Change (FDC) party announced the leader's arrest on Monday, two days after the Ugandan Electoral Commission announced that Besigye had lost to the incumbent Yoweri Museveni in presidential elections. Besigye garnered 35.4 percent of the vote to Museveni's 60.8 percent, according to the commission, but the FDC has rejected the results and called for peaceful protests by their supporters.
Ugandan police spokesman Patrick Onyango said that Besigye was detained on Monday for mobilizing "a group of youth to storm the electoral commission" and that the FDC leader and his supporters "planned to cause violence" in the capital Kampala, Reuters reported.
Besigye was briefly detained on February 15 after his supporters clashed with police in Kampala, leaving one FDC supporter dead. The FDC candidate was arrested again during the election on Thursday—when Ugandans were casting their votes despite a social media blackout and long delays in many places—for attempting to enter a police station to claim that voting was rigged. He was detained again at the FDC's headquarters in Kampala on Friday and claims to have been held under house arrest over the weekend. He was then arrested on Monday after attempting to leave his house to visit the electoral commission offices.
On Sunday, Besigye posted a three-part video on YouTube titled "Democracy is on Trial in Uganda" in which he claims that the country had just witnessed "the most fraudulent electoral process" in its history.
Electoral candidates have 10 days following the announcement of results to challenge the vote in the Supreme Court. A senior official with the FDC, Ingrid Turinawe, told Reuters that Besigye is being held by police in order to stop him gathering evidence to put together his challenge.
Museveni has defended his victory at the polls, telling reporters at his country home in Rwakitura, Kiruhura District in southwestern Uganda, that "anyone trying to challenge the results of the elections must not be serious." Besigye has lost to Museveni in the three elections prior to Thursday's vote.