Uganda 2016: Kizza Besigye Supporter Dies in Clashes With Police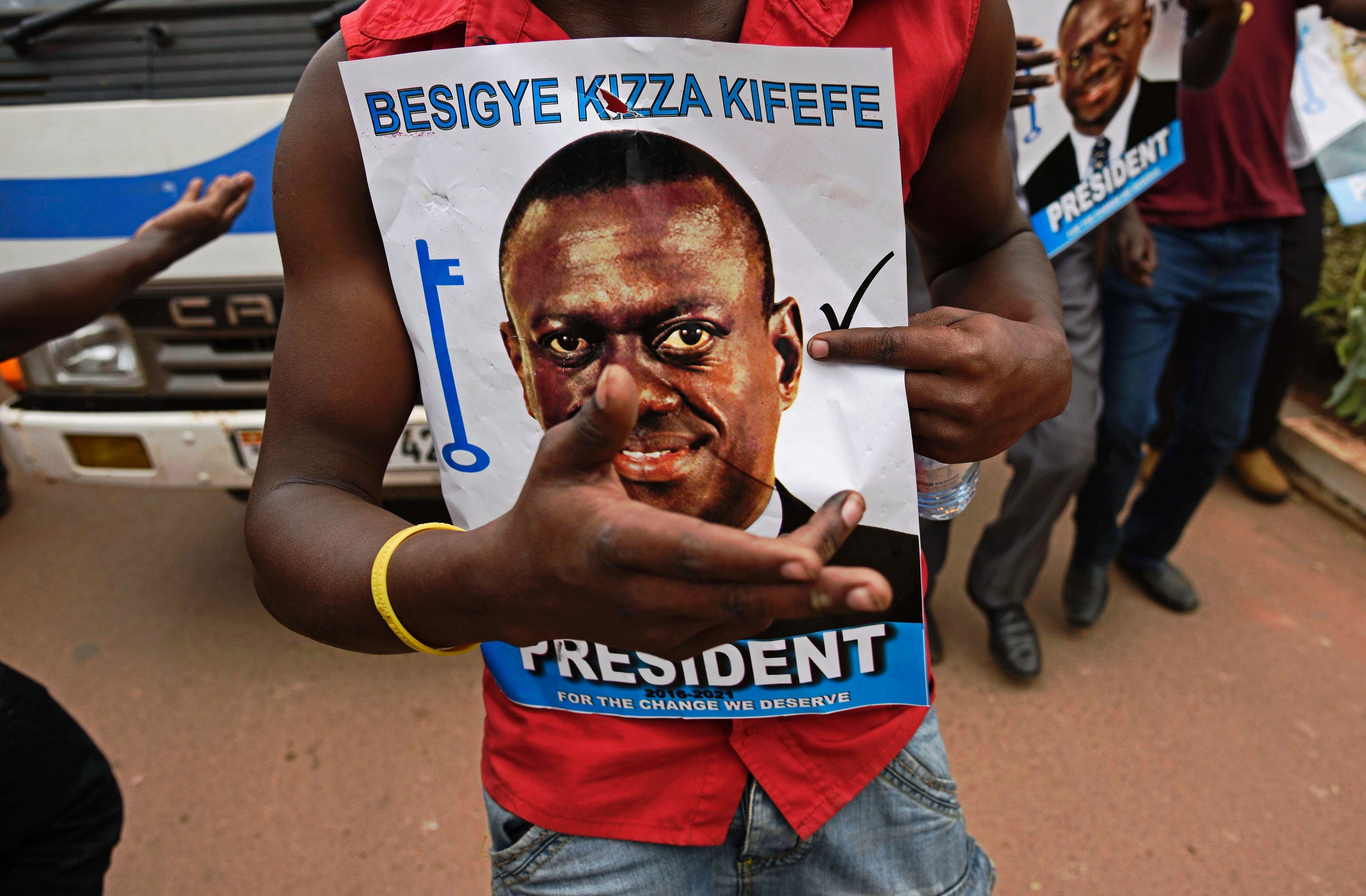 At least one person has died during clashes between Ugandan police and supporters of opposition candidate Kizza Besigye, days before the country votes in elections.
Kampala police spokesman Patrick Onyango confirmed to AFP on Monday that one person was killed during the clashes that saw Besigye briefly detained by police for reportedly disobeying orders not to disrupt traffic. Besigye, the candidate for the opposition Forum for Democratic Change (FDC), was released after several hours.
Mubarak Munyagwa, the FDC candidate for mayor of the capital Kampala, claimed that three FDC supporters were shot dead, but the claims have not been independently verified. Police fired tear gas and rubber bullets at protesters during ongoing clashes in the Wandegeya suburb of Kampala.
Besigye is the main opponent to President Yoweri Museveni, who is seeking to extend his 30-year rule in Thursday's vote. Both Besigye and Amama Mbabazi, another presidential candidate and former prime minister under Museveni, have complained of having their rallies shut down in the build-up to the elections.
Human rights groups have also complained of a crackdown on freedom of expression. A December 2015 report by Amnesty International accused the Ugandan police of engaging in arbitrary arrests and torture of opposition activists. The Ugandan police criticized the report as biased.