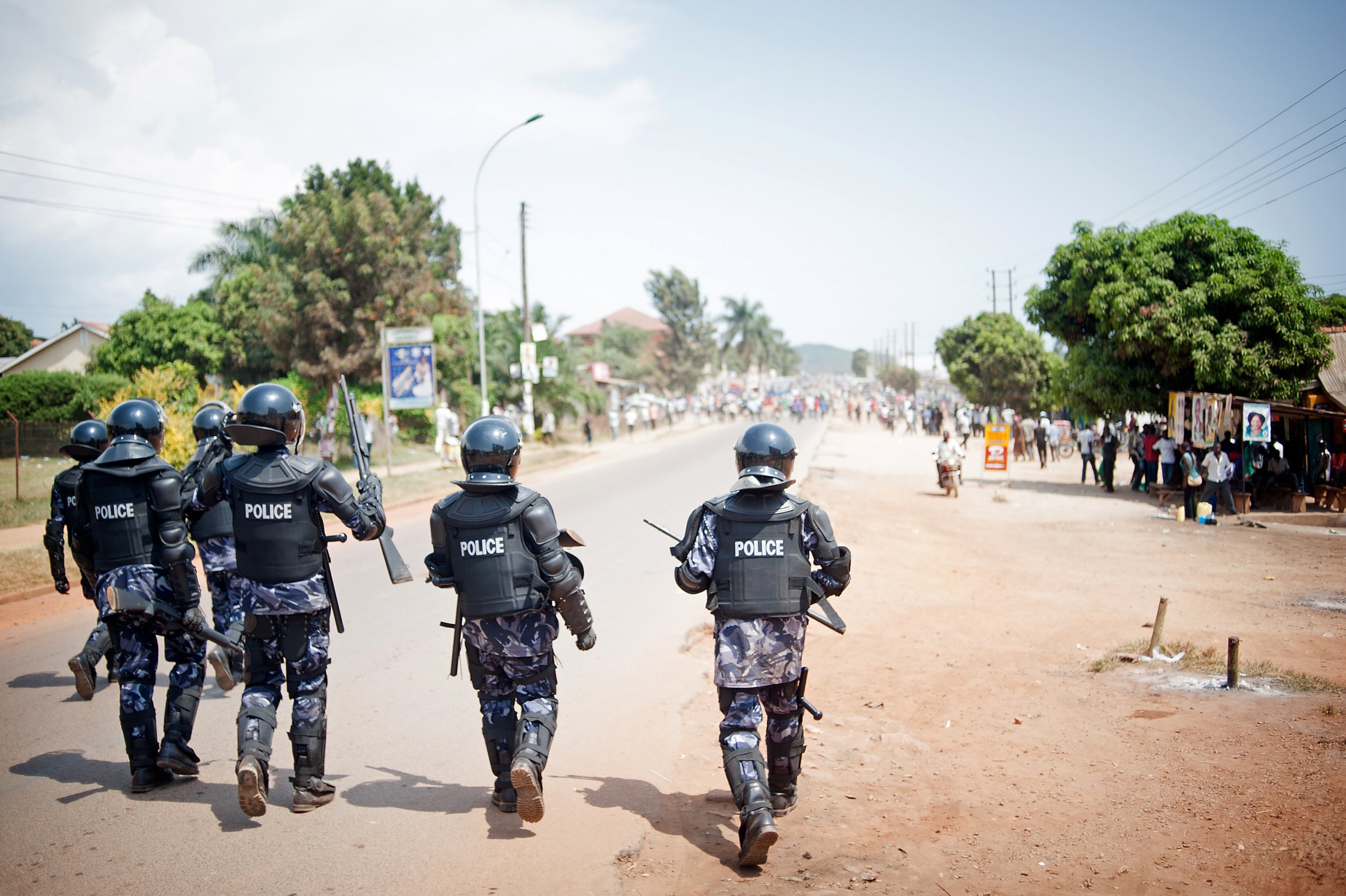 Ugandan police have raided the offices of the main opposition party and have fired tear gas at supporters, a day after the country held controversial elections.
The Forum for Democratic Change (FDC), to which main opposition candidate Kizza Besigye belongs, tweeted on Friday morning that Ugandan police had entered the party's headquarters in Najjanankumbi in the capital Kampala. The reason for the raid is not clear, but the FDC has been conducting its own tally of votes and announcing alternative results via social media. The BBC reports that Besigye was driven away from the FDC headquarters in a police vehicle.
A freelance journalist based in Kampala shared a video showing Ugandan police attempting to blockade supporters in the FDC headquarters, while a BBC journalist claimed that armored vehicles and water canon have also been deployed.
Newsweek attempted to contact the Ugandan police for a comment but no one was available to respond immediately.
Another presidential candidate, Amama Mbabazi, tweeted a video of military police allegedly circling his property:
Elections on Thursday were marred by long delays in voting, with some polling stations not receiving ballot papers until seven hours after voting was due to start. Access to social media was also restricted, though Ugandans used virtual private networks to work around the restrictions. Besigye was reportedly arrested on Thursday for allegedly trespassing on a military installation, though the FDC claimed Besigye was exposing a vote-rigging center. Besigye is attempting to replace President Yoweri Museveni after his 30 years in power.
One Besigye supporter was killed in clashes with Ugandan police on Monday, in which Besigye was also briefly detained. Human rights organizations have accused security forces of intimidation in the run-up to elections, with a December 2015 report by Amnesty International alleging that police had engaged in arbitrary arrests and torture of opposition activists. Ugandan police criticized the report as biased.
This is a developing story and will be updated as more information becomes available.