Uganda 2016: Polls Open Amid Delays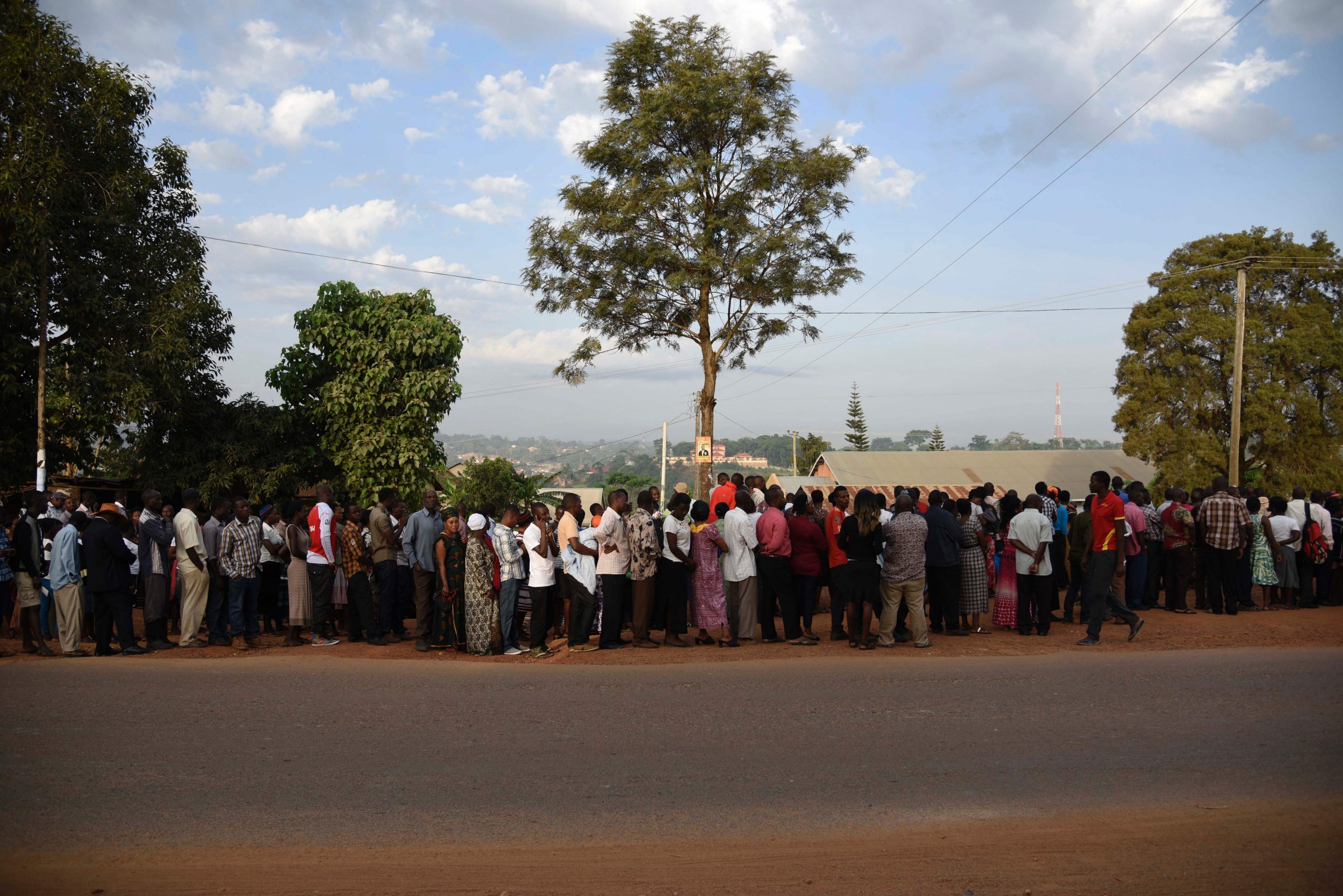 Polls have opened in Uganda's presidential and parliamentary elections, but some voters are being forced to wait as late ballot deliveries delay polling in some areas.
President Yoweri Museveni is seeking to extend his 30-year rule in Thursday's vote but faces stiff competition from Kizza Besigye, the opposition Forum for Democratic Change candidate, and former Ugandan Prime Minister Amama Mbabazi. The run-up to elections was marred by violence, with one Besigye supporter being killed in clashes with Ugandan police on Monday. Besigye was also briefly detained.
Polls were due to open at 7 a.m. local time but Voice of America reported that the opening of many stations in and around the capital Kampala were delayed by several hours. The chairperson of Uganda's Electoral Commission, Badru Kiggundu, took to Twitter to apologize for the delays and plead with voters to remain calm:
More than 15 million people are registered to vote in Uganda and polls are open until 4 p.m. local time. Anyone in line at a polling station at that time will be allowed to vote. Presidential candidates require more than 50 percent of the vote in order to win outright and avoid a run-off vote with the second-placed candidate.
The campaign trail has been a fraught one for opposition candidates, with both Besigye and Mbabazi complaining of having their rallies shut down and supporters targeted by pro-government security forces. A December 2015 report by Amnesty International alleged that Ugandan police were engaging in arbitrary arrests and torture of opposition activists, although the police criticized the report as biased.
Museveni, 71, has campaigned on a platform of stability and economic development. Uganda's economy was one of the fastest growing in Africa during the 1990s and 2000s, though growth has slowed in recent years. Besigye has lost to Museveni in the past three elections and has said his supporters may engage in street protests if Museveni declined to leave office should he lose the election. Mbabazi, who served as Museveni's prime minister between 2011 and 2014, has drawn large crowds to his rallies after disowning Museveni's National Resistance Movement and campaigning as an independent.