Uganda Arrests Chinese Immigrants Without Work Permits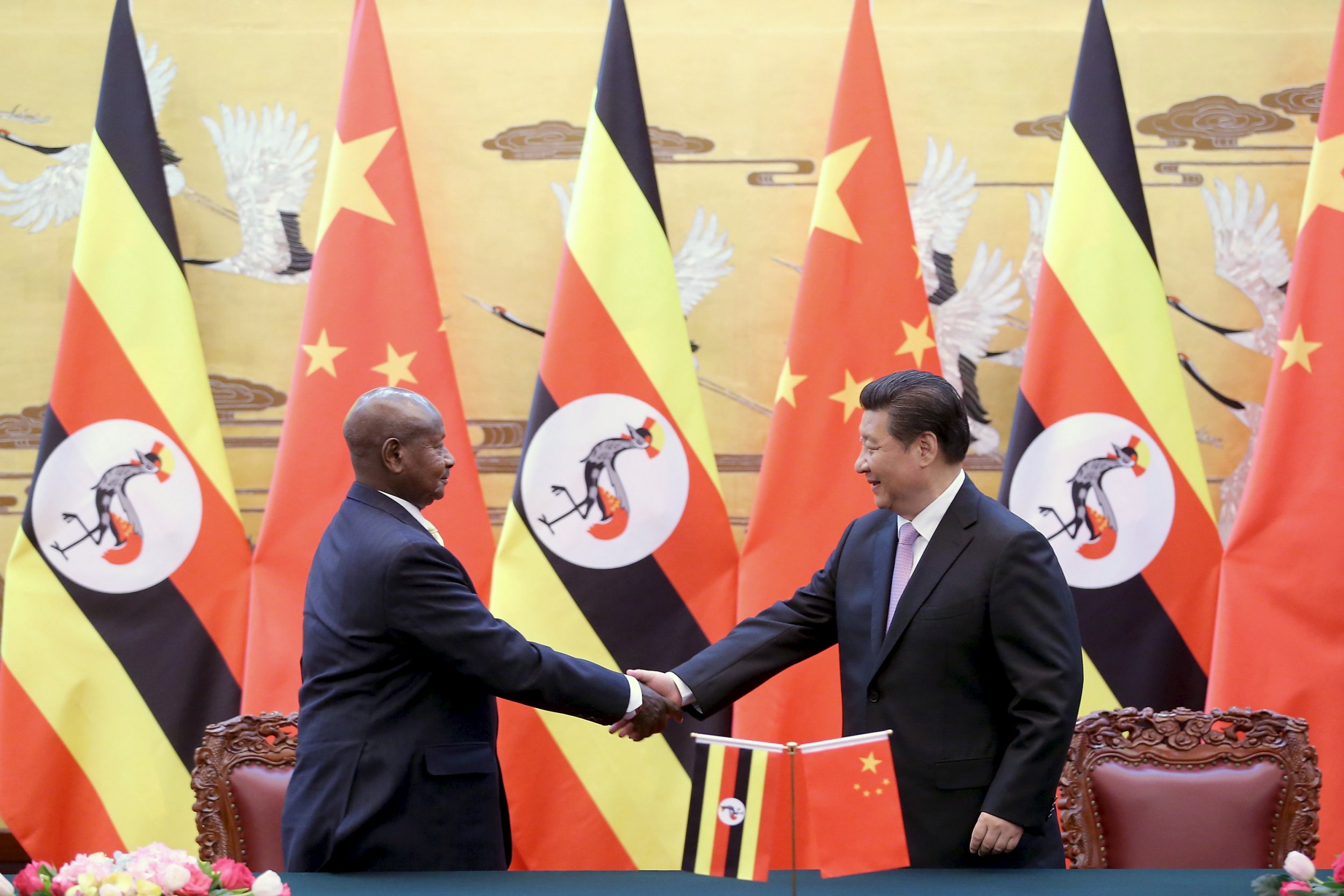 Ugandan immigration officials have arrested dozens of Chinese immigrants allegedly working illegally for a construction company building a 60-mile road in the east of the country.
The raids took place Thursday morning at a Chinese company—the China Railway 18th Bureau Group—which has been contracted to build a road linking various towns in eastern Uganda, according to Uganda's New Vision newspaper.
Sixteen workers, all Chinese nationals without passports or work permits, were arrested at the company's main camp in the town of Mayuge, while a further 22 were arrested at a local quarry. Some of them locked themselves in their rooms at first in a bid to avoid arrest, New Vision reported.
China is a significant trade partner for Uganda and has invested billions in the east African country; in 2014-15, investment from Beijing accounted for 56 percent of total foreign direct investment in Uganda.
The Uganda National Roads Authority said earlier in March it had asked China for a $500 million loan to enable it to build 360 miles of road in the west of the country so it can extract oil from reserves along the country's border with Congo.
Between 10,000 and 50,000 Chinese nationals are living in Uganda, according to Singaporean newspaper The Straits Times, but tensions have mounted in recent months between Chinese and Ugandan officials.
In November 2016, Ugandan immigration officials told a parliamentary committee that they were seeing a rise in sham marriages between Ugandan women and male Chinese workers, who can obtain residency through marriage.
Ugandan authorities have also stepped up raids to arrest Chinese nationals working illegally in the country.