Uganda: 7 Convicted of 2010 Al-Shabab World Cup Bombing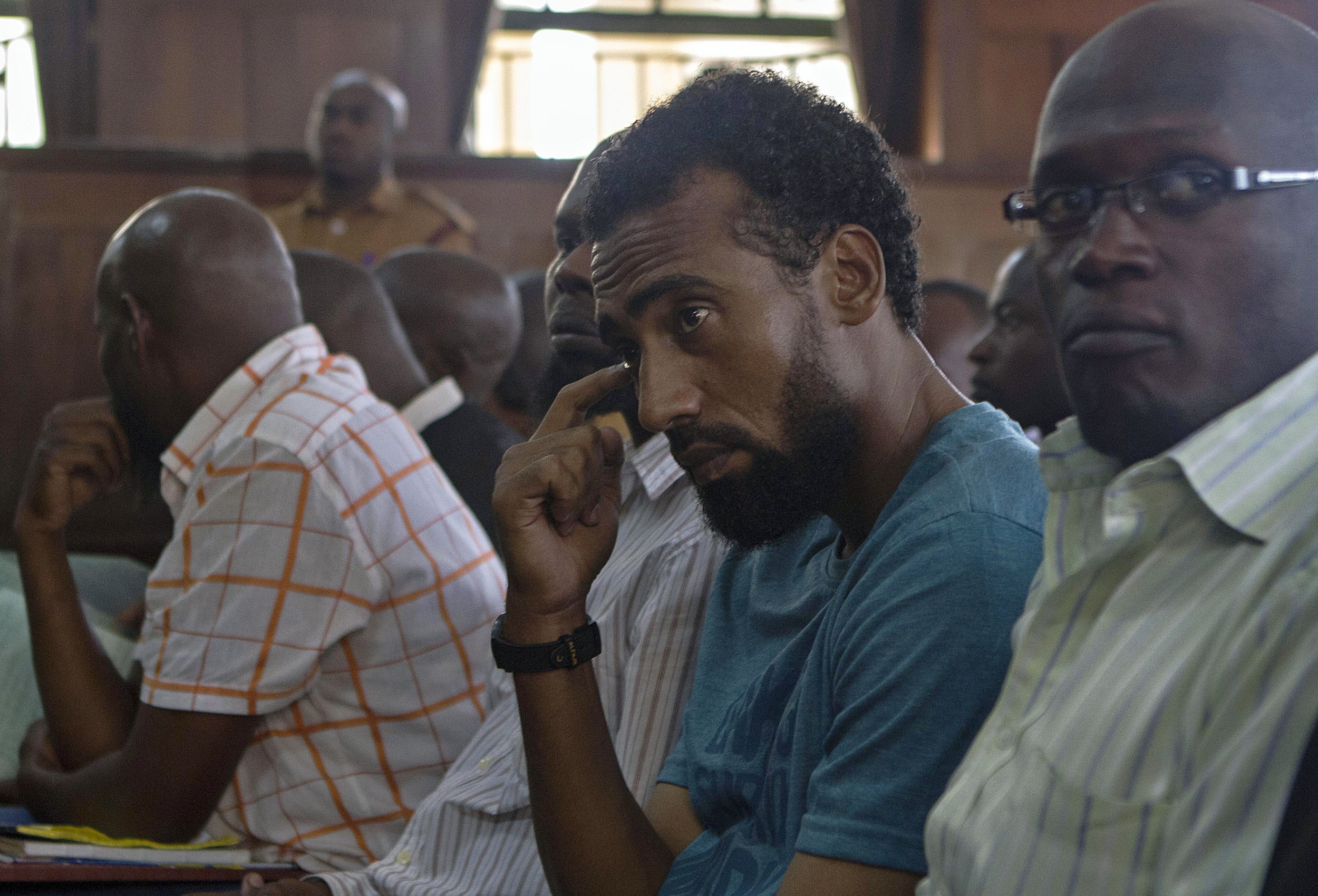 Updated | A Ugandan court convicted seven men on terrorism charges for their involvement in an Al-Shabab bombing in 2010 that killed 74 people.
The double bombing targeted two venues in the Ugandan capital Kampala—an Ethiopian restaurant and a rugby club—that were screening the World Cup Final between Spain and the Netherlands on July 11, 2010. Somali militant group Al-Shabab, which has ties to Al-Qaeda, claimed responsibility for the attacks, saying it was in retaliation for Uganda joining AMISOM, an African Union force that is fighting the militant group in Somalia.
The Ugandan high court in Kampala tried 13 men from Uganda, Kenya and Tanzania in relation to the attack, and six were acquitted of terrorism and murder. An eighth man was convicted of aiding the attackers. One of those convicted on the main charge of terrorism was Isa Ahmed Luyima, a Ugandan who is thought to have orchestrated the attacks, according to the BBC.
Justice Alfonse Owiny-Dollo sentenced Luyima and four others to life imprisonment on Friday, with the other two convicted of terrorism receiving sentences of 50 years in jail. The men could have faced the death penalty, but Owiny-Dollo said he did not believe it would act as a deterrent.
Luyima was arrested in August 2010 but numerous petitions by defendants slowed down the trial, including allegations that they were tortured by East African, U.S. and British security forces, claims which Ugandan courts rejected. The suspects were tracked down based on information in a mobile phone that was found next to a device that failed to detonate.
Uganda contributes more than 6,000 personnel to the 22,000-strong AMISOM force. Al-Shabab has conducted attacks on other troop contributing countries, including Kenya. The group has been launching almost daily suicide bombings and other attacks in recent months in Somalia, where it opposes the Western-backed federal government and foreign intervention in the Horn of Africa state.
This article has been updated with details of the sentences handed down.