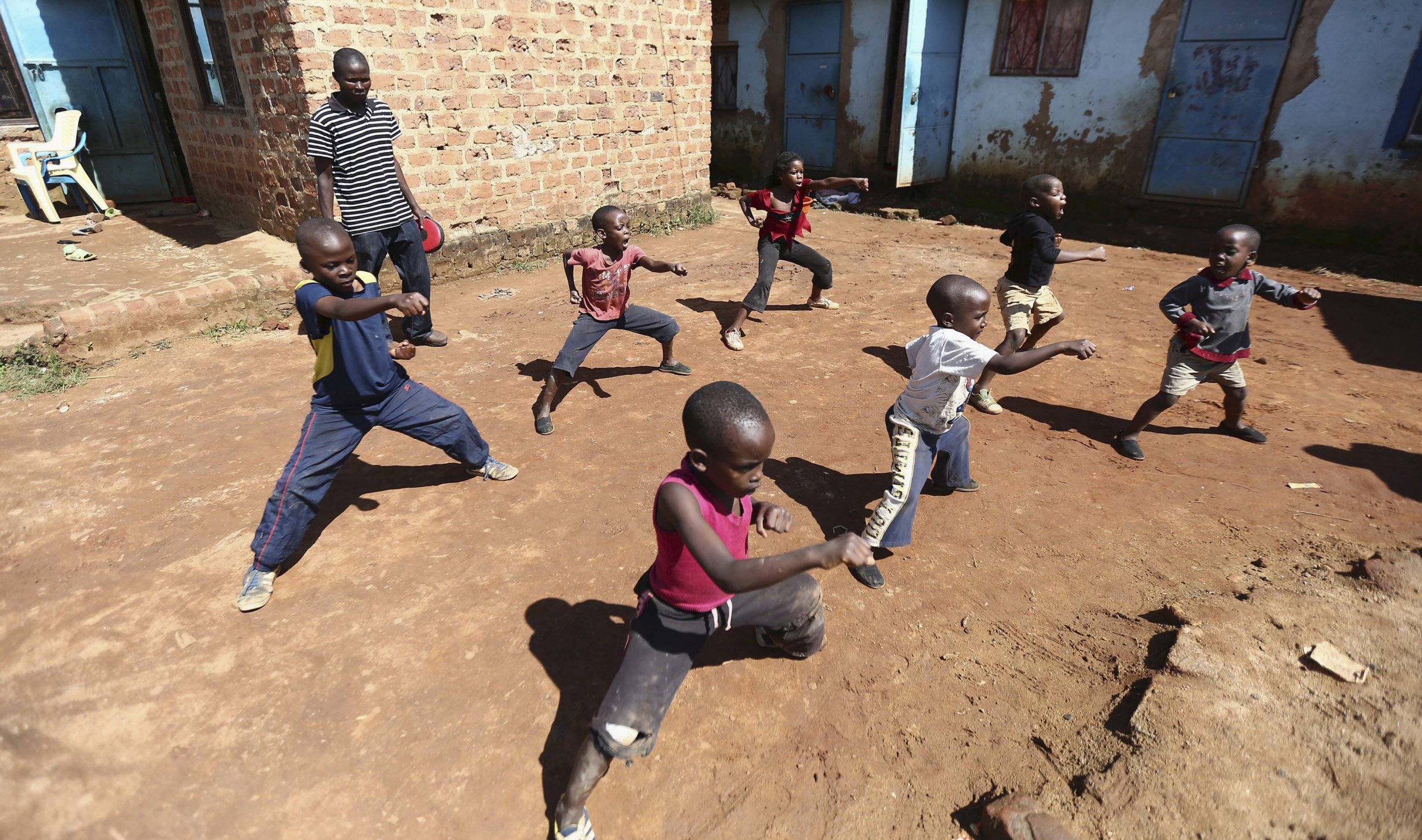 Six children were reportedly mutilated and murdered as part of rituals to bring good fortune in the run-up to the Ugandan elections in February, according to a charity in the country. The the use of children's blood and body parts in sacrificial rituals has been previously reported in the African nation.
Uganda held presidential and parliamentary elections on February 18, which led to the incumbent President Yoweri Museveni being returned to power. The results of the parliamentary elections have not been finally announced but Museveni's National Resistance Movement (NRM) are expected to win more than two-thirds of the 427 seats. The presidential elections were hotly contested between Museveni and main rival Kizza Besigye, who was arrested multiple times in the weeks preceding and following the vote.
Between October 2015 and February, six incidents were reported according to Shelin Kasozi a worker with Kyampisi Childcare Ministries (KCM)—which works with survivors of attempted child sacrifice. "Child sacrifice cases are common during election time as some people believe blood sacrifices bring wealth and power," Kasozi told the Thomson Reuters Foundation. She added that the cases were recorded in Ssembabule, Mukono, Buikwe and Mubende districts in Central Uganda and that while suspects had been apprehended, the cases had yet to go to court.
A 2011 report by KCM and U.K.-based charity Jubilee Campaign claimed that hundreds of cases go unreported and uninvestigated by Ugandan authorities and that the practice is recommended as a remedy for illness, protection from evil spirits or as a means of ensuring commerical success. A 2011 BBC investigation showed a so-called witch doctor advocating that a child should be sacrificed—either by being buried alive or by cutting the child and draining their blood—in order to ensure the success of a construction project.
The coordinator of Uganda's anti-trafficking force in the interior ministry, Moses Binoga, said that children had been reported missing during the election period but that he could not confirm KCM's claims. Binoga added that seven child and six adult sacrifice cases were reported in the East African country in 2015, and that in some cases mutilated bodies were found with hearts ripped out and heads missing.