Uganda: Museveni Promotes Son to Major-General in Army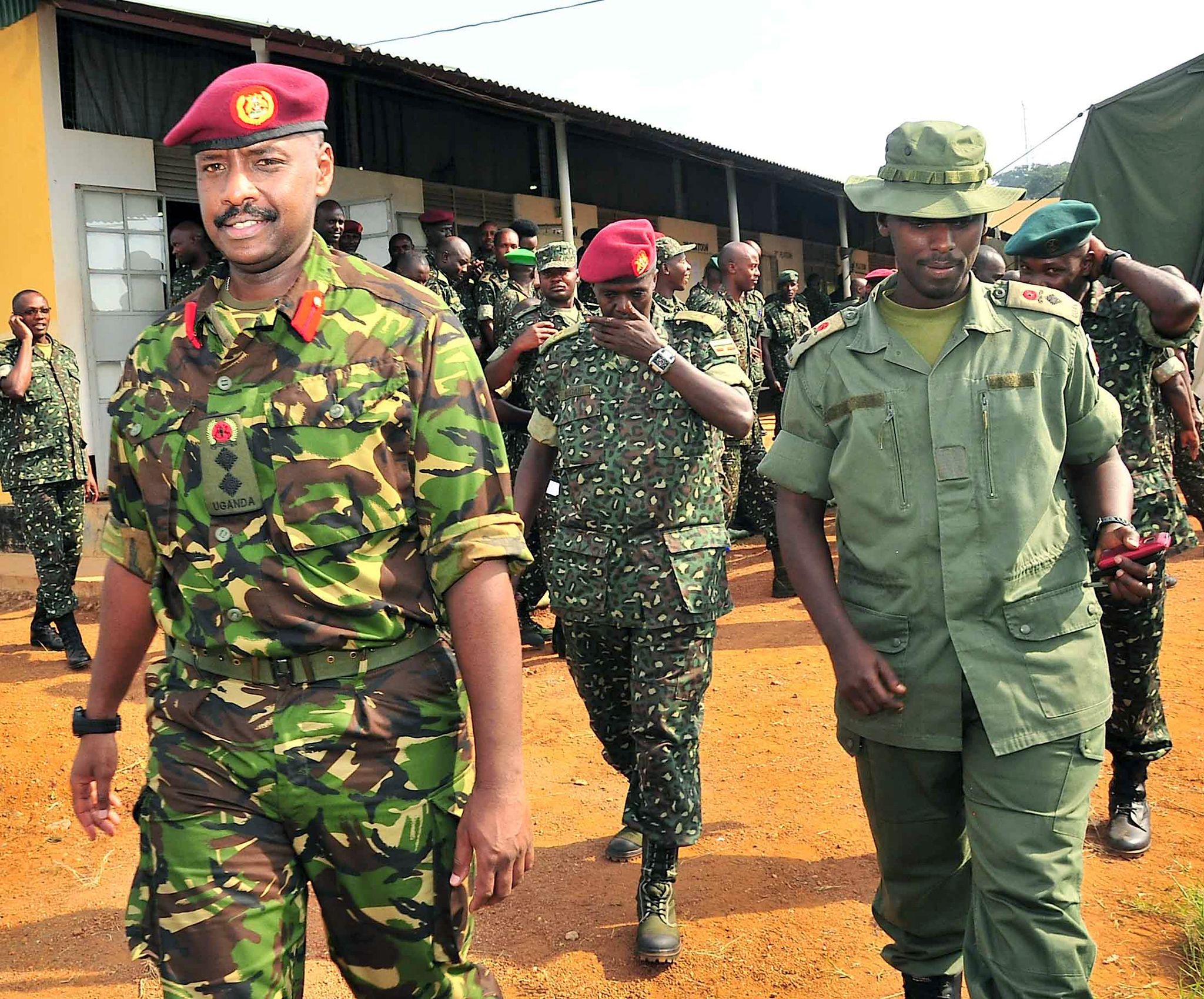 Ugandan President Yoweri Museveni has promoted his son to the rank of Major-General in the country's military.
Muhoozi Kainerugaba, 42, is the first child of the Ugandan leader, who has been in power in the East African country since 1986. He heads up the Special Forces Command, which maintains the president's security, and is considered to be one of the most powerful figures in the Ugandan military, which is one of the country's most dominant institutions.
Muhoozi has been in the army since 1999 and trained at esteemed military centers including Sandhurst, the British Army's primary military college, and the U.S. Army Command and General Staff College in Fort Leavenworth, Kansas. He was only made brigadier in 2012 and has enjoyed a rapid ascent through the military's ranks.
A spokesperson for the Ugandan People's Defense Force, Lieutenant Colonel Paddy Akunda, dismissed suggestions that Muhoozi had received favorable treatment due to the position of his father, who also fulfils the role of Commander-in-Chief of Uganda's armed forces. "I do not see any problem with that. He has attended all the requisite courses, he has experience in command, and therefore there should be no qualms about his promotion," Akunda told NTV Uganda.
Museveni won his fifth term in power after triumphing in controversial elections held in February and was inaugurated on Thursday. Museveni's main opponent, Kizza Besigye of the Forum for Democratic Change, rejects the result and was arrested on Wednesday after taking part in an alternative presidential inauguration ceremony in the capital Kampala. Besigye has been charged with treason and is being held in Uganda's only maximum security prison.
The Ugandan president has three daughters besides Muhoozi.