American Pastor Arrested in Uganda on Charges of Assault in the Name of Jesus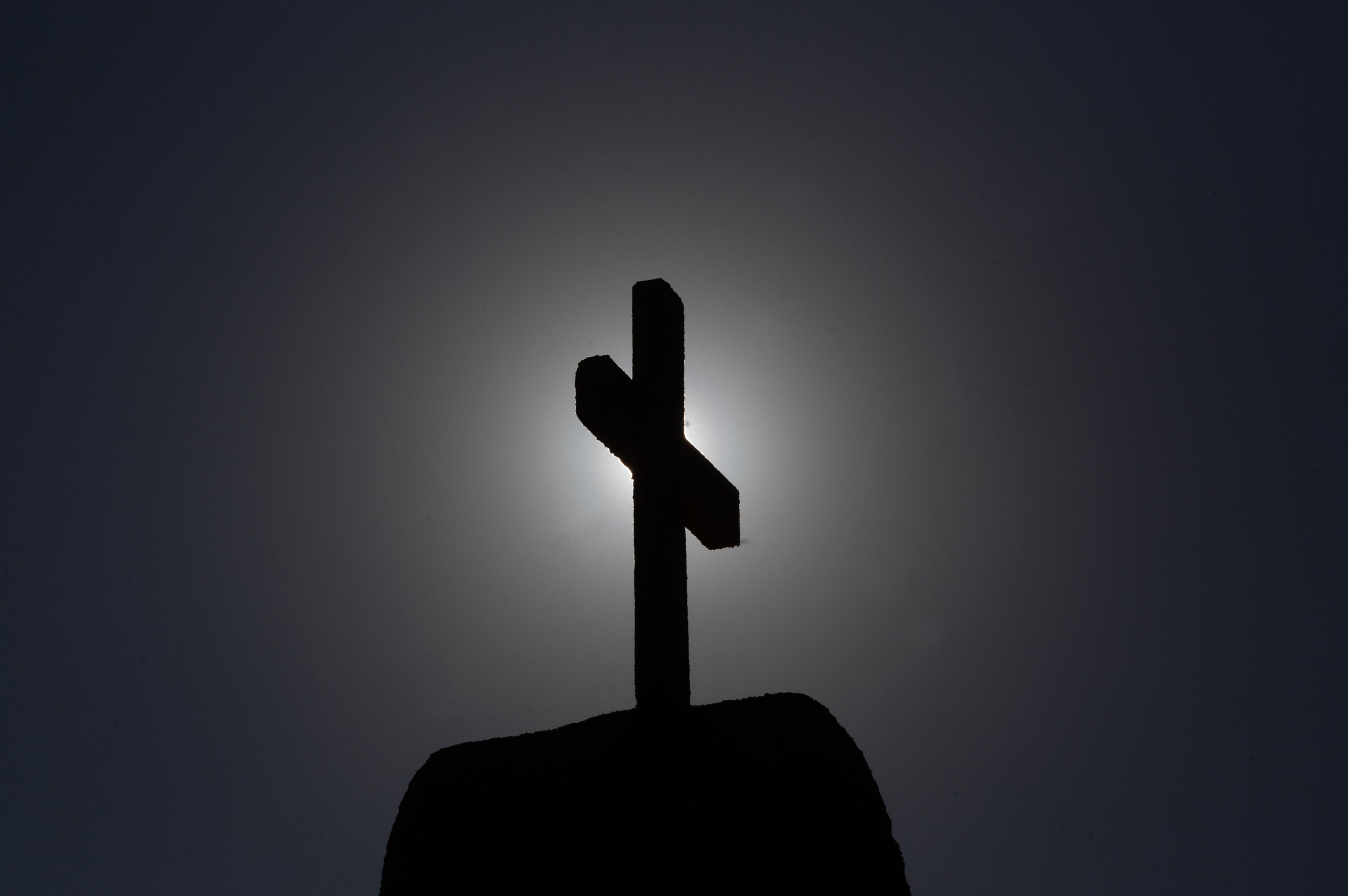 An American pastor was arrested by Ugandan police for allegedly attacking a hotel employee in the name of Jesus on Friday, according to local reports.
Jimmy Taylor, a missionary, was seen hitting, slapping, pushing, cursing and chasing down a staff member of the Grand Imperial Hotel in Kampala named Francis on Thursday night. He jumped over the front desk and followed Francis into the lobby area.
Francis is then seen sidestepping and defending himself from multiple attempts by Taylor to hit him and refusing to engage in violent behavior. A man in blue that intervened was later caught in attempts by Taylor to hit Francis again after being escorted to a distant area in the room, the Uganda Dispatch reported. A third person that was not identified to the public filmed the entire incident, who Ugandan police personally thanked in a Tweet featuring photos of Taylor being arrested.
"Film me. Fuck Uganda, I've come to love Uganda, I've come to help Uganda, but Uganda hates Jesus through this son of a bitch," he declares to the camera and the man in blue establishing a physical barrier between Taylor and Francis. Police have since also recovered CCTV recordings of the incident. When his effort to embrace the employee mid-insult was turned away, Taylor demands to be obeyed and approaches Francis a second time. He used the n-word and continued to cuss as Francis tried to leave the room, reaching out to hit him in the back of the head.
"No! No! You obey what I say. I don't obey you. Open my f****** room now! You b****! Look at me! Look at Christ who died for you," Taylor shouts at Francis. No information has yet been made public detailing the cost of potential damages Taylor made to merchandise at the hotel, and the identities of those involved have been kept sealed due to the pending investigation.
Taylor, during a line of questioning, confessed to having assaulted the hotel staff and claimed to have a medical condition that cause the violent outburst. The suspect will be subjected to a medical examination to ascertain the validity of the claim and the nature of the disease, as well as the intended effect of its medication before proceeding with legal action.
Ugandans have reacted to the incident citing the actions of Taylor as an instance of white supremacy and racism, as well as religious harassment. One Tweet urged authorities to find out which mission Taylor represented, and kick them out of the country, according to an Africa News report.