Uganda: Manhunt for Rogue Police Officers Underway after Girl, 3, Killed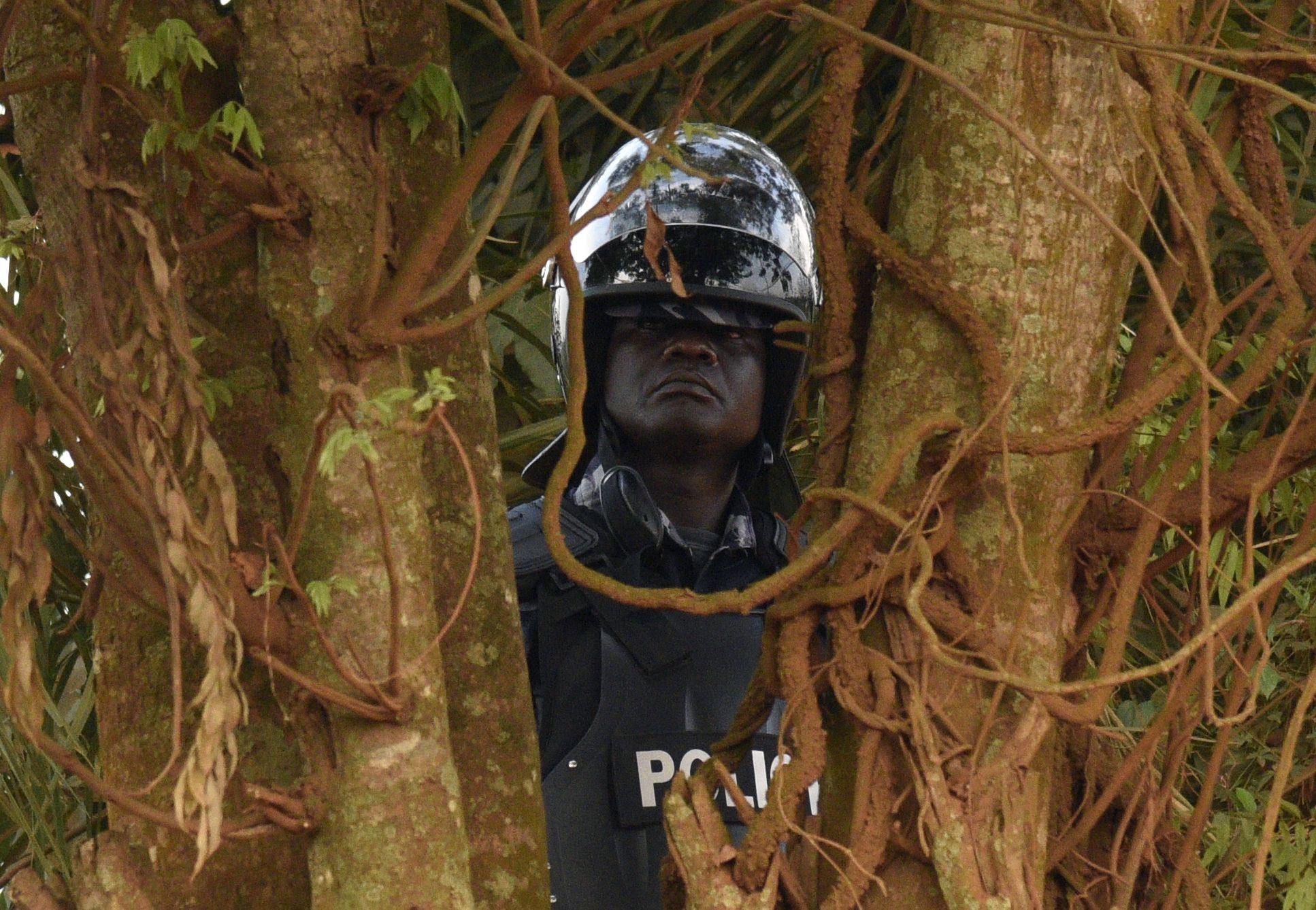 Uganda's police force has launched a manhunt after four suspected officers shot dead a three-year-old girl.
Kale Kayihura, the Ugandan inspector general of police, has sent a senior official to investigate the incident in Mityana, Uganda, and to "hunt down the officers who went into hiding after the incident," according to a police statement circulated on Wednesday.
The four suspect—named as Patrick Ewang, Hassan Mityaba, Mandela Richard and Ivan Chamutai—were thought to be members of the Flying Squad, an elite police unit. According to the police statement, the suspects shot dead Viola Nakuwuka and injured her mother, Diana Nabakooza, and another resident, Ivan Kito, 23, on Monday.
Nabakooza and Kito were taken to a local hospital to receive treatment and the police have offered to cover the costs, according to the statement. The mother was reportedly carrying her child on her back while walking home when they were shot, according to Uganda's Daily Monitor.
The police statement said that all four officers had been withdrawn from Mityana and were acting unofficially. "We want to assure the public that all the officers and other suspects who took part in this heinous crime will be held accountable for their actions," the statement said.
Human rights organizations have previously accused Uganda's police of abuses and misconduct. Kayihura himself was summoned to court in 2016 in connection with allegations that police officers brutalized supporters of Ugandan opposition leader Kizza Besigye, though he has not been convicted.
The spokesman for Uganda's police, Andrew Felix Kaweesi, was shot dead along with his driver and a bodyguard in the capital Kampala on Friday by unknown assassins. Ugandan President Yoweri Museveni condemned the killing and ordered the installation of security cameras in all major towns and highways in Uganda.