Ugandan General in Maximum-Security Prison After Criticizing Museveni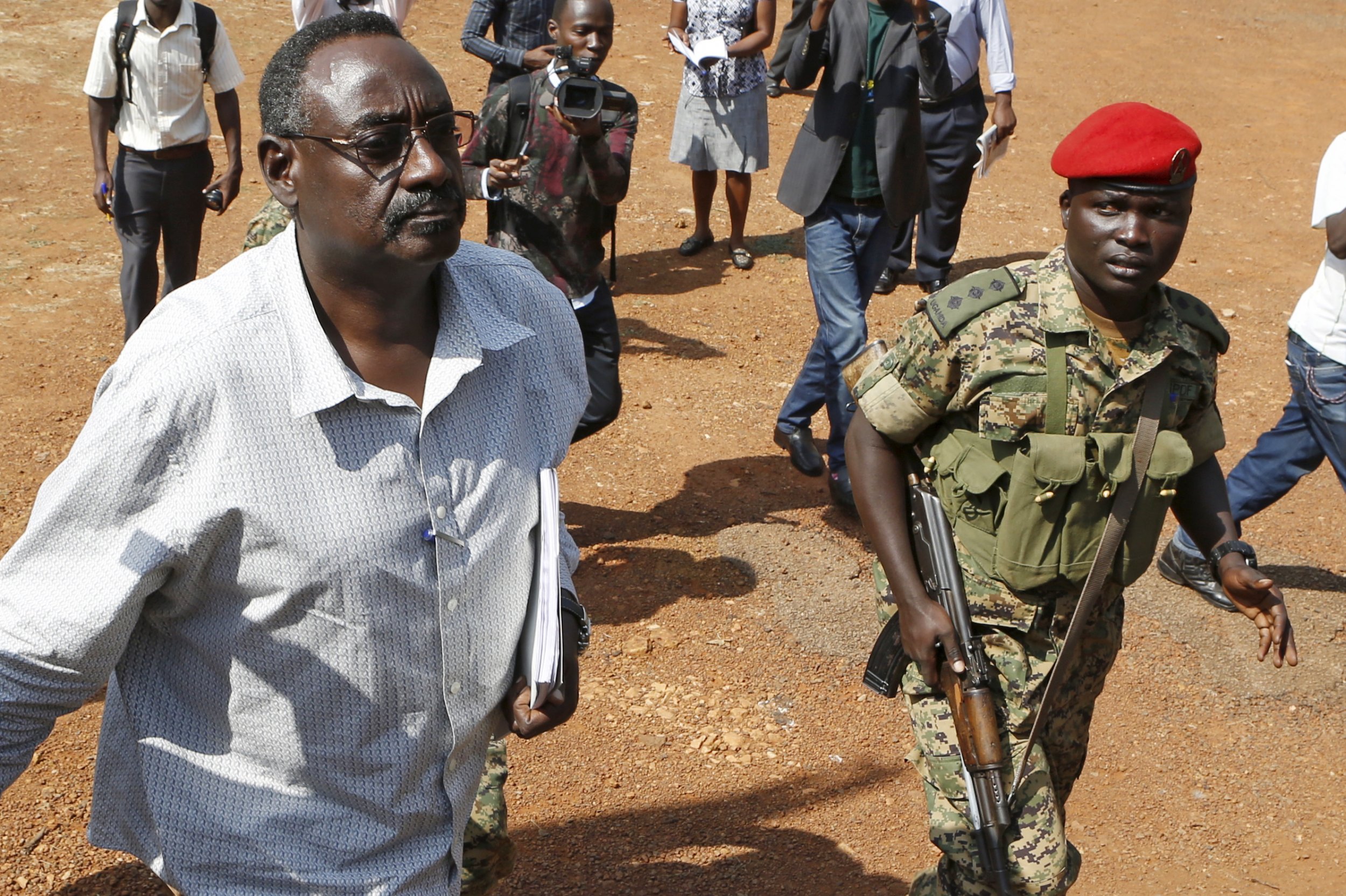 A Ugandan military general and vocal critic of President Yoweri Museveni was charged in a military court and detained in a maximum-security prison on Tuesday, his lawyer told Reuters.
General David Sejusa, 61, was charged with being absent without leave from the army and participating in politics, in violation of army laws, according to one of his lawyers, Ladislas Rwakafuzi. Sejusa, who has previously accused Museveni of rigging elections, pleaded not guilty to all the charges against him. He was sent to Luzira maximum-security prison on the outskirts of the capital Kampala after being charged and will be brought back to court on February 9.
Museveni is looking to extend his 30-year rule of Uganda when the country holds presidential and parliamentary elections on February 18. The long-term leader faces challenges from two main opponents: Kizza Besigye, the candidate for the main opposition Forum for Democratic Change, and Amama Mbabazi, who served as prime minister under Museveni between 2011 and 2014 before leaving the ruling National Resistance Movement in 2015 and deciding to run as an independent candidate.
Human rights groups have criticized the government for cracking down on the political opposition in the run-up to the elections. A December 2015 report by Amnesty International accused the Ugandan police of arbitrarily arresting and torturing opposition activists, while Human Rights Watch said in January that security forces were limiting freedom of speech by closing down media outlets and intimidating journalists.
Sejusa was arrested on Sunday and detained at a military facility, though the charges against him were not initially clear. In 2013, Sejusa fled to the U.K. after alleging that the government was plotting to kill officials opposed to a plan by Museveni to hand power to his son Kainerugaba Muhoozi. While in the U.K., Sejusa alleged that Uganda's 2006 elections were rigged in favor of the president.
Pro-democracy group Free Uganda said that Sejusa had been arrested ahead of February's elections "so as to forestall possible mass uprising that is seen as inevitable should Museveni refuse to hand over power to the victorious political opposition," AP reported.