Uganda's Top Police Official Summoned Over Torture Allegations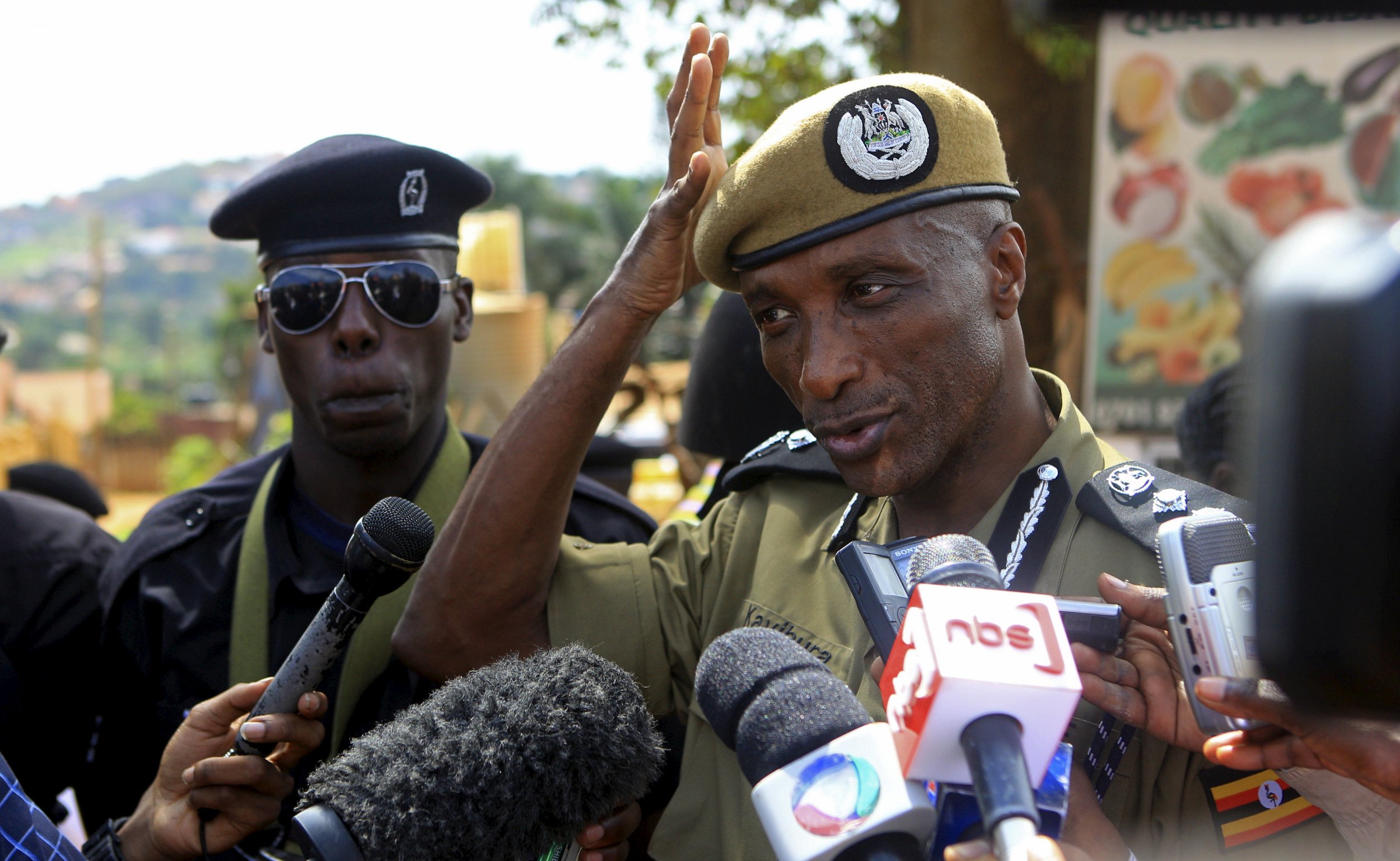 A Ugandan court has summoned the country's top police official to answer charges of torture in connection with alleged brutality against supporters of opposition leader Kizza Besigye.
Kale Kayihura, the inspector general of police in the East African country, will be required to appear in court on August 10 along with seven other senior police officials, according to a summons issued by the Makindye Chief Magistrate's Court and reported by private newspaper the Daily Monitor Tuesday. Makindye is a region in the country's capital, Kampala. Kayihura has not publicly responded to the summons.
Criminal proceedings were started against the eight senior police chiefs by private lawyers working as part of a civil rights group taking on cases in the public interest. Proceedings begun under a private prosecution process, but usually in Uganda, the director of public prosecutions takes charge of privately-instituted proceedings.
The lawyers accused Kayihura and the other officers of violating Uganda's torture laws by surrounding and beating several supporters of Besigye and his Forum for Democratic Change (FDC). The incidents allegedly took place on July 13 and July 14 while Besigye was traveling to the FDC headquarters having answered treason charges in court in Nakawa, a district of Kampala. Four of the officers involved have already been charged by a police court for applying excessive force in their line of duty.
Besigye has been detained by police virtually non-stop since Uganda held elections on February 18, when long-time President Yoweri Museveni was returned to power. The FDC candidate rejected the result of the elections and appeared in court Monday to hear charges of disobeying lawful orders. The charges were dismissed, but Besigye was detained again just hours later and fresh counts of the same charges were leveled against him. Besigye is also facing charges of treason.
The run-up to the February elections was marred by violence, with human rights organizations including Amnesty International accusing Ugandan police of torture and excessive use of force against opposition supporters. The Ugandan police denied Amnesty's allegations. At least one Besigye supporter died in clashes with security forces prior to the elections.