Ugandan Police Seize Explosives, Suicide Vests from Suspected al Shabaab Cell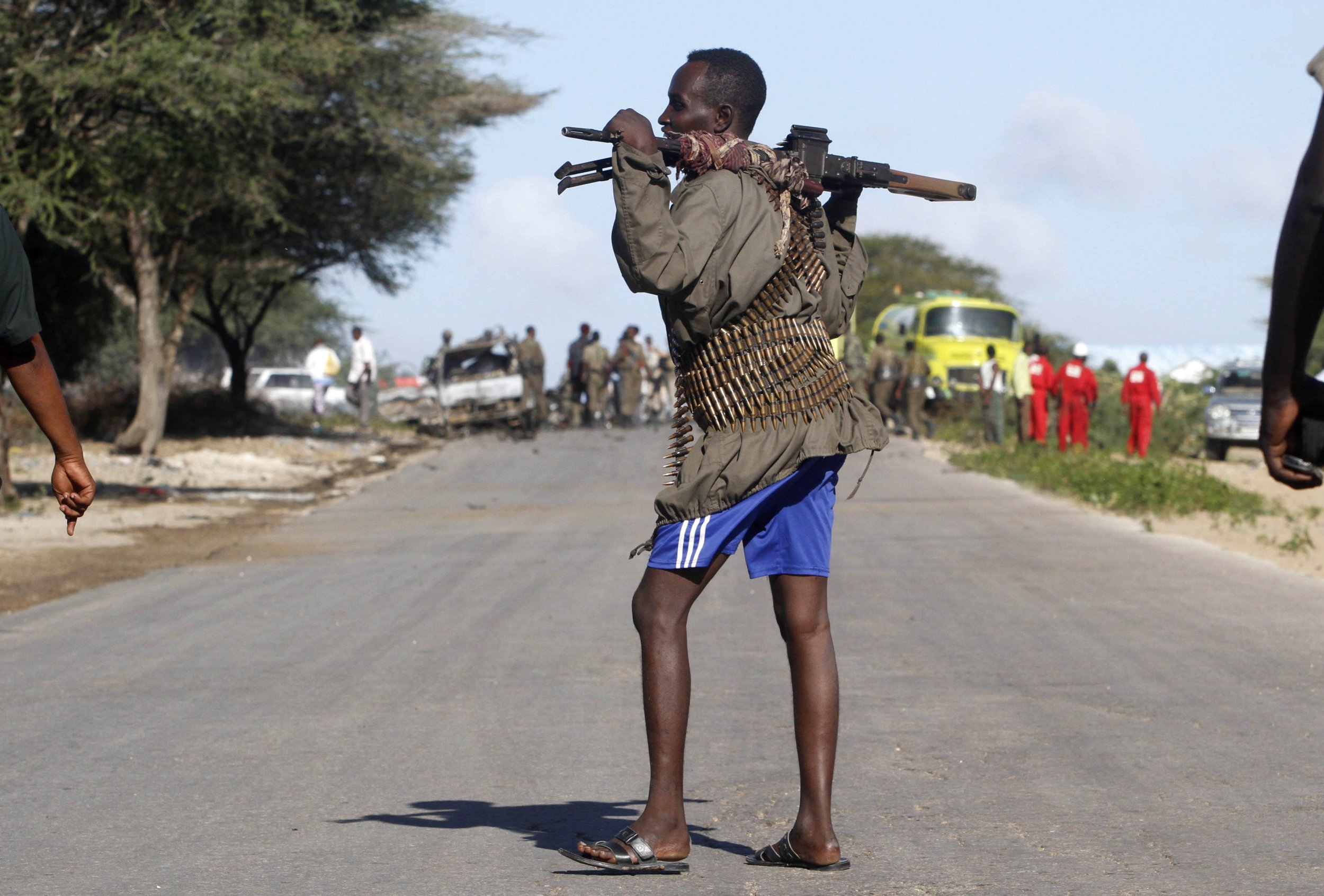 Police in the Ugandan capital Kampala seized "substantial amounts of explosives" and suicide vests in raids on a suspected al Shabaab cell that was planning an imminent attack, a Ugandan official said in an interview on Sunday.
Police arrested 19 people in the operation on Saturday, and Information Minister Rose Namayanjaurged the public to "remain vigilant" as Uganda continues its investigation into the planned attack.
"The operation is still going on," Namayanja said. "We just want to ensure that we exhaust all the leads so that there are no more terrorist cells."
Ugandan authorities say they have increased security at hotels and other key sites, including Entebbe International Airport, since making the arrests.
Last week a senior al Shabaab official said the Somali militant Islamist group would target Americans in New York and Washington and "capture Kenya and Uganda."
"Anything could have happened," if the plot had not been foiled, Namayanja said.
She said the government believes the Kampala cell had links to al Shabaab but did not provide evidence linking the two, saying only that al Shabaab has attacked Uganda before.
The discovery of the alleged cell came as Kenya prepared to mark the first anniversary of an al Shabaabattack on Nairobi's Westgate shopping mall in which 67 people were killed.
In 2010, al Shabaab bombed sports bars in Uganda where people were watching soccer's World Cup on television.
Both Kenya and Uganda contribute troops as part of the African Union peacekeeping force battling al Shabaab in Somalia.
The militant group has threatened more attacks since the killing of their leader Ahmed Godane in a U.S. strike earlier this month.
Al Shabaab has been reasserting itself in recent days following the death of Godane and the appointment of his successor, little-known Ahmad Umar.
Last week, the group targeted two military convoys near the Somali capital, Mogadishu, and on Saturday militants gunned down a senior Somali national security officer in his car, according to local police and an al Shabaab spokesman.