Uganda's President Gives Engaged Couple 10 Cows, Urges Young People to Marry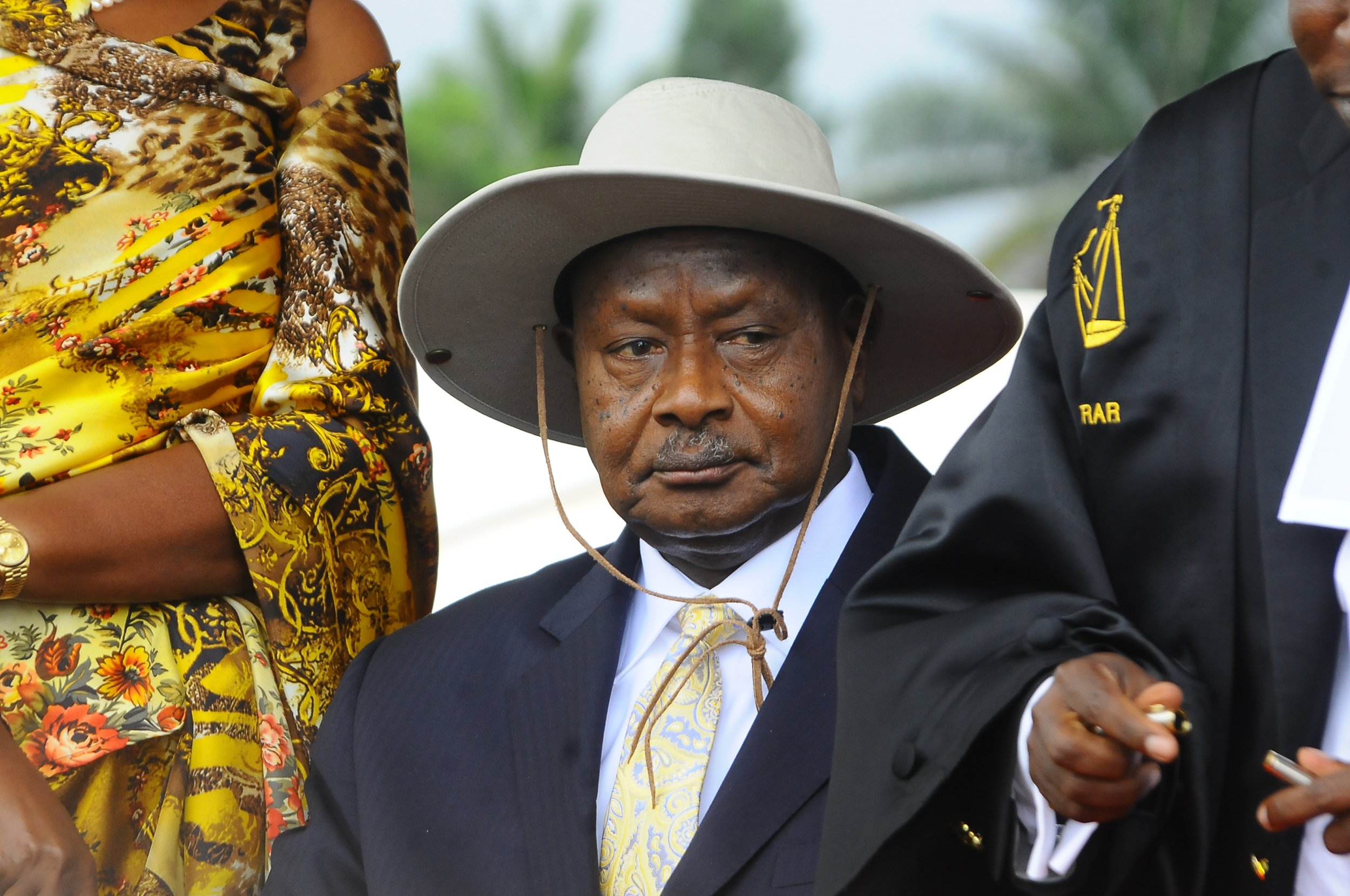 One loved-up Ugandan couple had a rather eminent guest over the weekend.
President Yoweri Museveni— who was elected for a fifth consecutive term in February —came out to support the happy couple, Annet Twebaze and Bright Kamuhanda, at the former's giveaway ceremony, a precursor to marriage.
And the president spared no expense with his gift for the betrothed couple, giving them a herd of 10 cows.
The ex-military ruler tweeted about his visitation of the couple, describing Twebaze's parents as "good NRM supporters," the NRM being his National Resistance Movement, Uganda's ruling party since 1986. Museveni, a devout Anglican, also used the occasion to urge other Ugandan youngsters to emulate the couple's example and get hitched.
"When children marry, it's evidence that parents have done a good job raising them. Marriage is good for procreation," the president tweeted on Sunday. "To the young people, I urge you to make your parents proud by marrying."
Museveni is a father of four children—three daughters and a son. The president, one of whose roles is Commander-in-Chief of the Ugandan military, recently promoted his son Kainerugaba Muhoozi to the rank of major-general following a rapid rise through the ranks. Museveni has been married to his wife Janet since 1973, and the president recently gave her the lucrative position of Minister of Education and Sports in his cabinet. Janet Museveni previously served as the Minister for Karamoja Affairs, a sub-region in northeast Uganda.