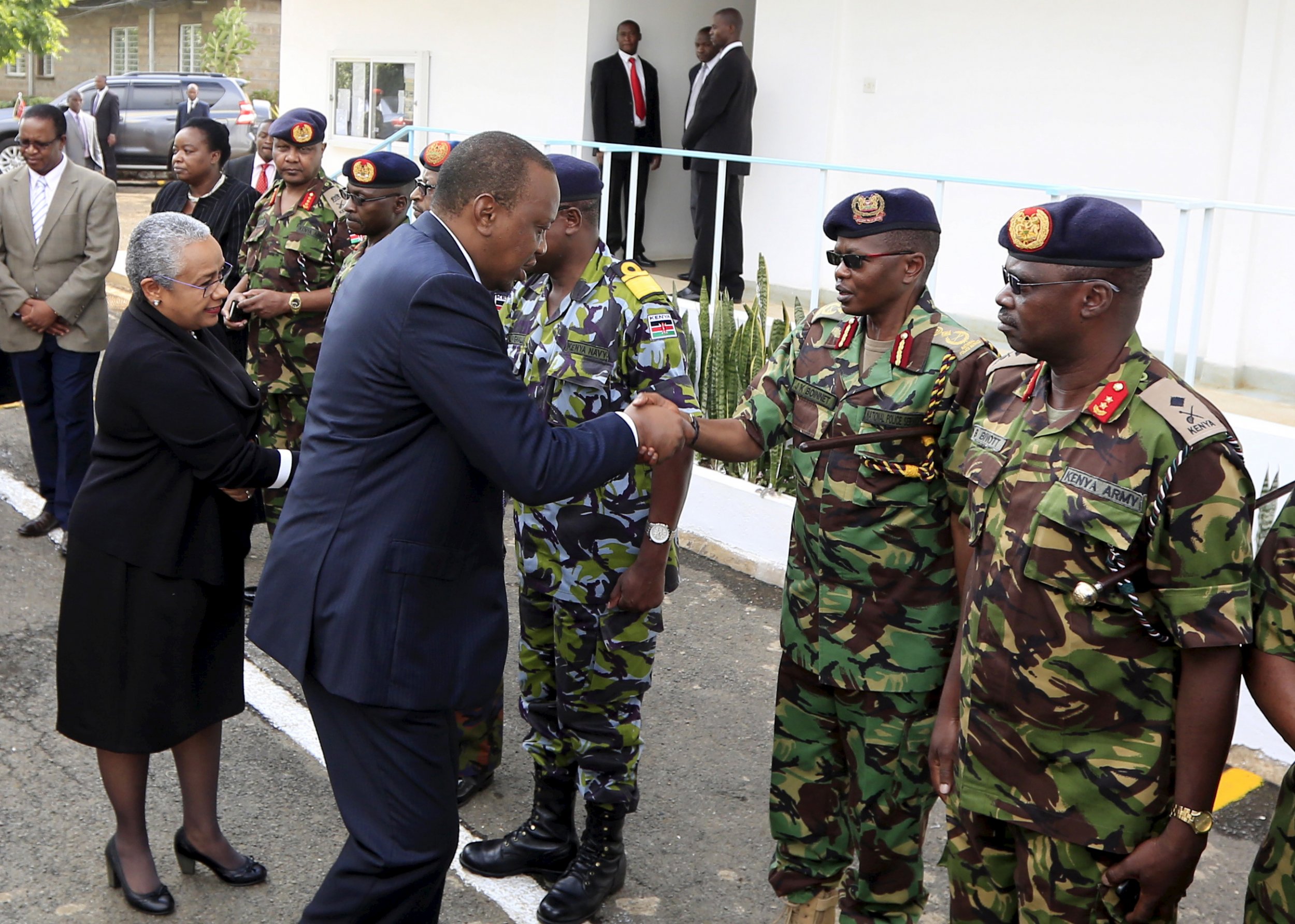 Kenyan President Uhuru Kenyatta says a new prison for violent extremists will be built in the East African country.
Kenya and its interests have been the subject of regular attacks by Somali militant group Al-Shabab. Gunmen killed 148 students and staff at Garissa University College in Kenya in April 2015 in an attack claimed by Al-Shabab, while 67 people died when fighters from the Somali militant group stormed the Westgate shopping mall in the Kenyan capital Nairobi in September 2013. In January, Al-Shabab claimed it had killed more than 100 Kenyan soldiers in an attack on an African Union base in El Adde, in the Gedo region of Somalia near to the Kenyan border.
Kenyatta said that a new facility specifically for extremists would stop them radicalizing other prisoners. "We will establish a new prison to hold violent, extremist offenders—the truth of the matter is that we cannot allow them to spread their poison to vulnerable Kenyans," said Kenyatta at a graduation ceremony for prison guards on Tuesday, according to Reuters. The president did not give specific details of when or where the facility would be set up. Currently, only death row prisoners are housed separately in Kenyan jails, the BBC reports.
Analysts have estimated that Kenyans make up as much as 25 percent of the fighters in Al-Shabab, which is based in neighboring Somalia but reportedly recruits in Kenya. In January, police in the north of the port city of Mobasa killed four militants who were suspected of having links to Al-Shabab and were believed to be plotting attacks. Among the dead was Suleiman Mohamed Awadh, a Kenyan national who had a bounty of 2 million Kenyan shillings ($20,000) placed on his head following the Garissa attacks.
Kenya introduced tough new anti-terrorism laws in December 2014 in a bid to tackle the threat of homegrown extremism. They included capping the number of refugees and asylum seekers at 150,000 and allowing the police to detain terrorism suspects beyond 24 hours, provided they were first brought to court. Some of the measures, including the refugee cap, were overturned by Kenya's High Court in February 2015.