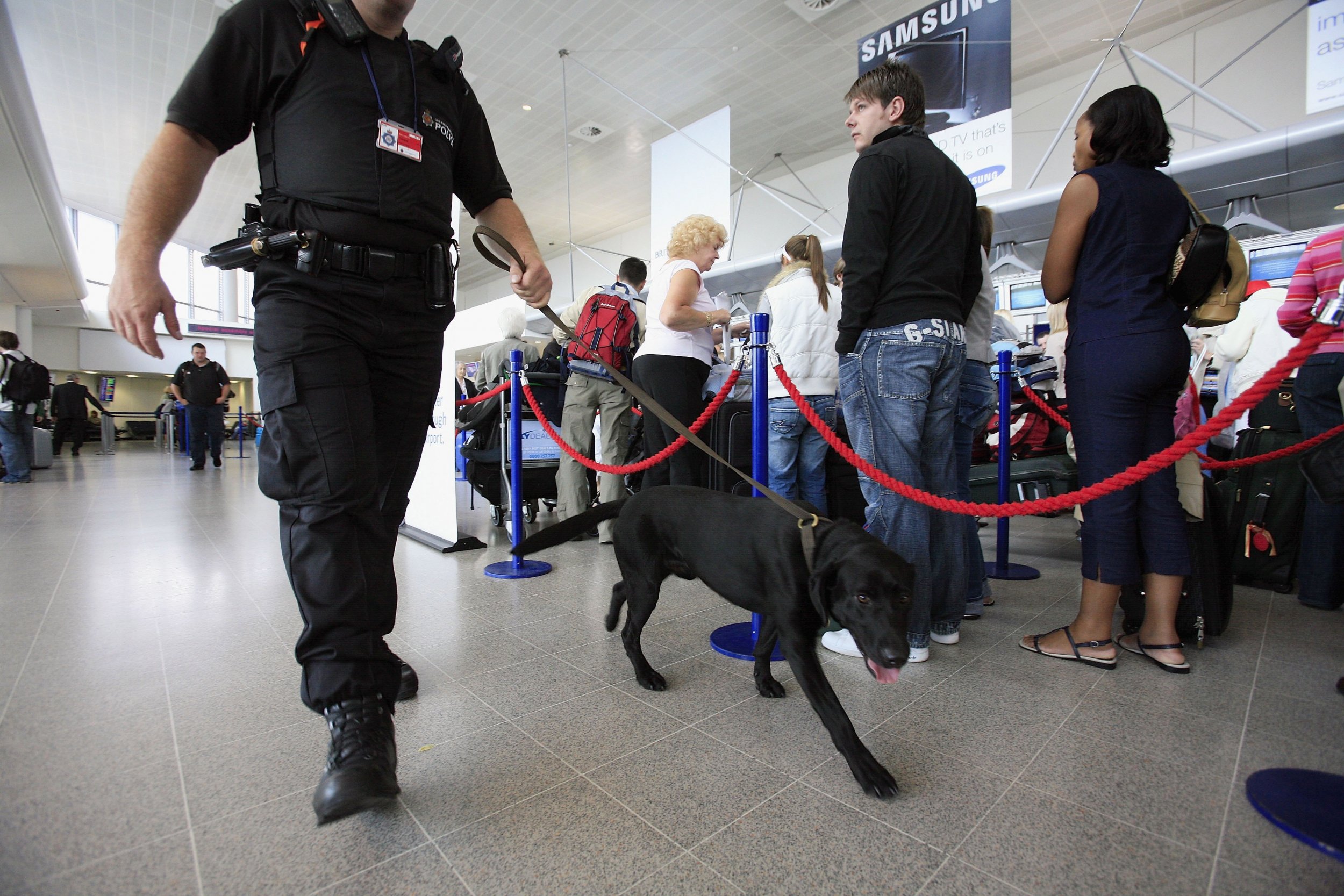 The use of sniffer dogs at a U.K. airport has been heavily criticized after the canine detectors failed to discover any Class A hard drugs in a seven-month period—but did manage to sniff out some cheese.
Despite being trained to search for illegal drugs, tobacco, cash and "bush meat," Manchester Airport's six dogs—who cost £1.25 million to house and operate—did not find any heroin or cocaine on passengers between November 2014 to July 2015.
But one dog, trained to detect illegal animal products, often found "small amounts of cheese or sausages" carried by holidaymakers, the report said.
The Home Office, which oversees border checks, said improvements must be made.
The review, by the Independent Chief Inspector of Borders and Immigration, assessed border checks at the airport.
"A senior manager agreed that there was a lack of innovation in the use of the dogs, and told us that a new management structure was being put into place to take a fresh look at their deployment," the report said.
"Heroin and cocaine were assessed as 'very high' priority within both air passengers and freight. Yet, according to the data provided by Border Force, the dogs had made no Class A drugs detections in the period November 2014 to June 2015.
"When deployed, the POAO [Products of Animal Origin] dog made multiple accurate detections, but most were of small amounts of cheese or sausages, wrongly brought back by returning British holidaymakers and posing minimal risk to U.K. public health."
Over the seven-month period, the dogs did help to seize more than 46,000 cigarettes, 60kg of tobacco, 181 kilograms of illegal meat and £28,000 in cash.