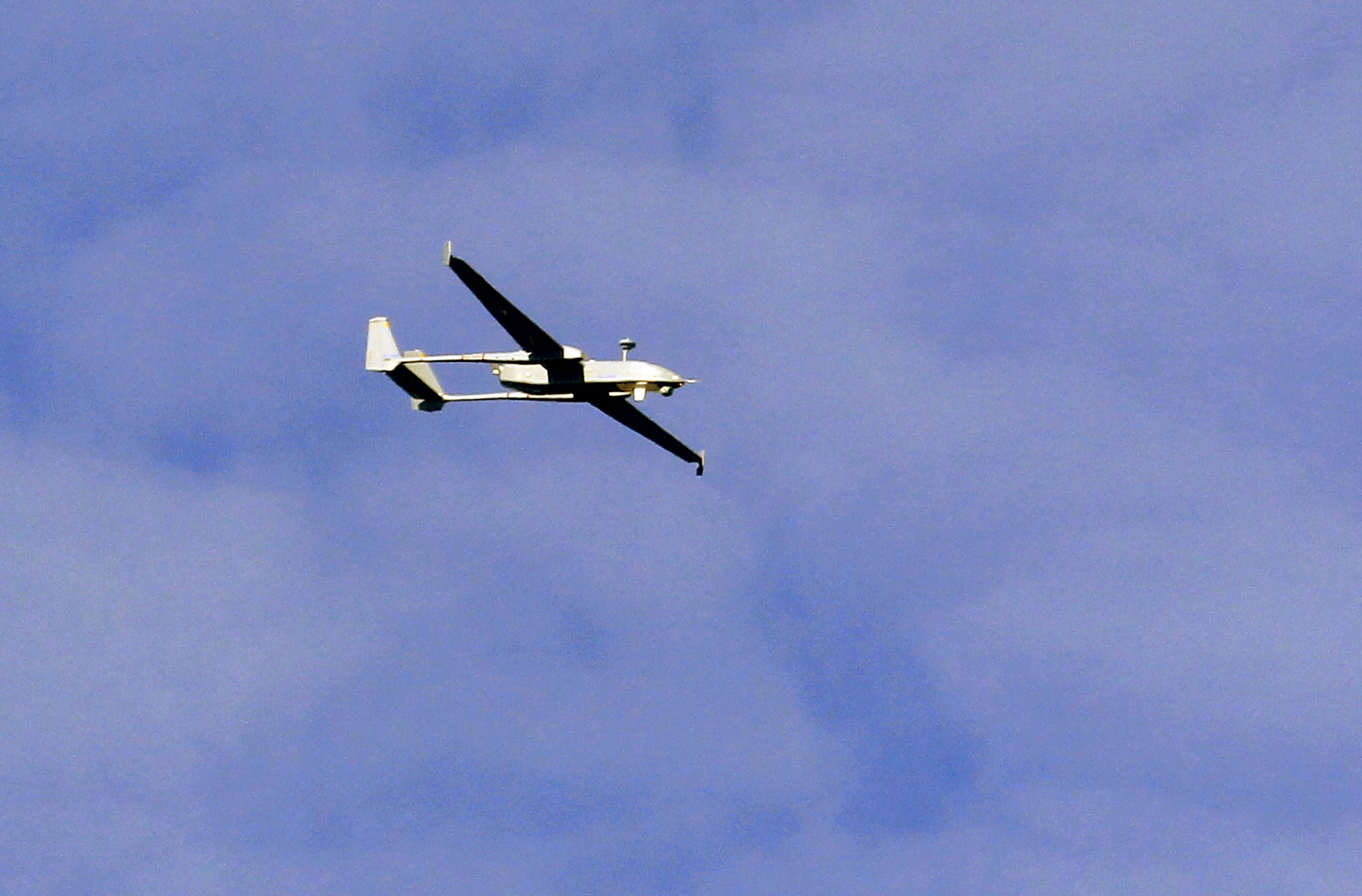 British and Americans spies, under a program code-named Anarchist, secretly hacked into the video feeds of Israeli drones to monitor strikes on the Gaza Strip and watch for a potential strike on an Iranian target, newly leaked files from whistleblower Edward Snowden showed on Friday.
According to a report by investigative website The Intercept, led by prominent journalist Glenn Greenwald, Britain's Government Communications Headquarters (GCHQ) and the U.S. National Security Agency (NSA) operated the classified program from a mountaintop listening post in Cyprus. This allowed them a bird's-eye view from the Israeli military's drone fleet for more than a decade.
British intelligence services ordered analysts to monitor Israel's drones over the Golan Heights, an area the Israeli military captured from Syria in the 1967 Six Day War, the West Bank and the Gaza Strip, as well as Israel's borders with Lebanon and Syria.
A GCHQ report from 2008 allegedly said: "This access is indispensable for maintaining an understanding of Israeli military training and operations and thus an insight to possible future developments in the region.
"In times of crisis this access is critical and one of the only avenues to provide up-to-the-minute information and support to U.S. and Allied operations in the area."
The NSA managed to collect "video for the first time from the cockpit of an Israeli Air Force F-16 fighter jet" that "showed a target on the ground being tracked."
A number of images published by the website, dating from 2009 and 2010, show Israeli drones carrying missiles. The Israeli government has never admitted to having attack drones in its possession, although their drone strikes in Syria and Lebanon are widely reported.
"There's a good chance that we are looking at the first images of an armed Israeli drone in the public domain," Chris Woods, author of Sudden Justice, a history of drone warfare, told The Intercept. "They've gone to extraordinary lengths to suppress information on weaponized drones."
The report says that the program began collecting sensitive video footage from 1998 onwards, in what would be an 18-year intelligence operation. It also collected information on the drones of the Syrian regime and the Lebanese Shiite militant group Hezbollah.
The Israeli military, NSA and GCHQ all declined to respond to the new information but a senior Israeli intelligence official, speaking to the right-wing Israeli news site Arutz Sheva, called the revelation the "most serious leak in the history of Israeli intelligence."
Snowden, a former NSA contractor, has worked closely with Greenwald and several other investigative journalists on the cache of classified NSA documents in his possession. His publication of such information led to him seeking residency in Cuba, then Hong Kong, before arriving in Moscow, where he now resides and continues to advocate for freedom of information.