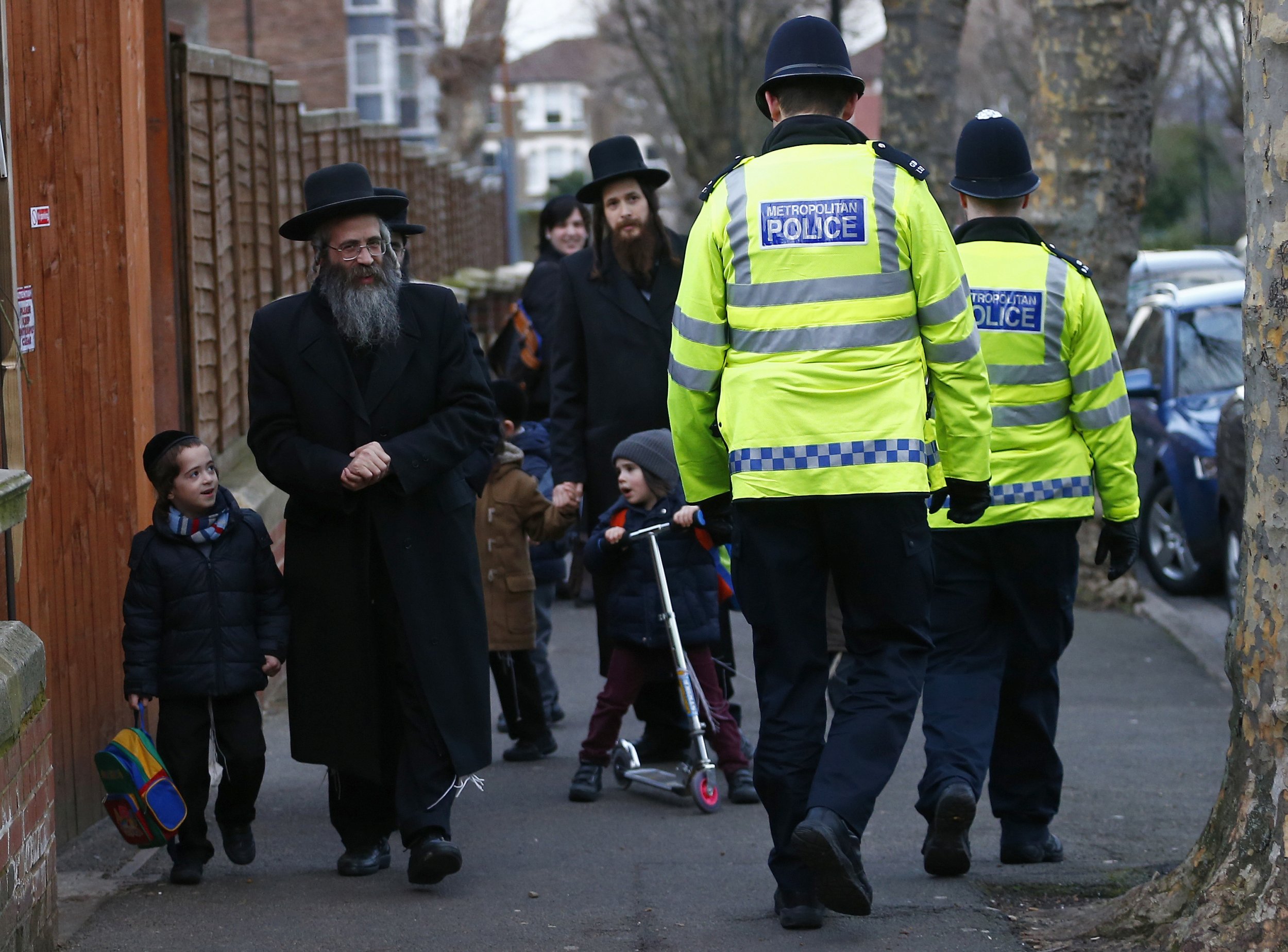 The number of anti-Semitic incidents reported in the U.K last year dropped by more than a fifth, but remains the third-highest toll ever recorded in the country, a Jewish protection group said on Thursday.
Figures released by Community Security Trust (CST), a body that monitors anti-Semitism in the U.K., show that there were 924 anti-Semitic incidents across the country in 2015, representing a 22 percent fall on 2014's record high of 1,179 incidents.
The high total for that year came after the summer conflict between the Israeli military and Palestinian militant groups in the Gaza Strip. In July 2014, during the conflict, there were 316 anti-Semitic incidents and 228 in August.
David Delew, chief executive of CST, said that the latest figures show that anti-Semitism is still prevalent in the U.K. and incidents remain at an "unacceptable" level.
"The fall in anti-Semitic incidents is welcome and expected, although the reduction is less than we had hoped for," he said.
"We welcome the possibility that more people are reporting incidents to CST and the police, but the number of anti-Semitic incidents remains unacceptably high," he added. "The Jewish community has a right to expect anti-Semitism to be opposed wherever it occurs. It should have no place in our society."
The CST figures contrast with those of Britain's Campaign Against Anti-Semitism group, which said in a report on anti-Semitic incidents in 2015 that they had risen by 18 percent.
Moshe Kantor, president of the European Jewish Congress, said that British authorities must do more to ensure that Jewish communities do not fear for their livelihoods in their home country.
"As this report shows, security is still a serious concern for Jews in the U.K....and more must be done to ensure that the Jewish community can live without fear of abuse or attack," he tells Newsweek in an email statement. "2015 had the third-highest annual total of incidents ever reported, and a 6 percent increase on violent crime since 2014. These figures demand action from our leaders."
While Jewish leaders say that the figures remain too high in Britain, Jews from France have been moving to London in greater numbers because of rising anti-Semitism in France and a number of deadly Islamist attacks. Record numbers of European Jews are also emigrating to Israel, with more than 7,000 French Jews making aliyah in 2015 because of similar concerns.