UK Autumn Statement: The Initial Response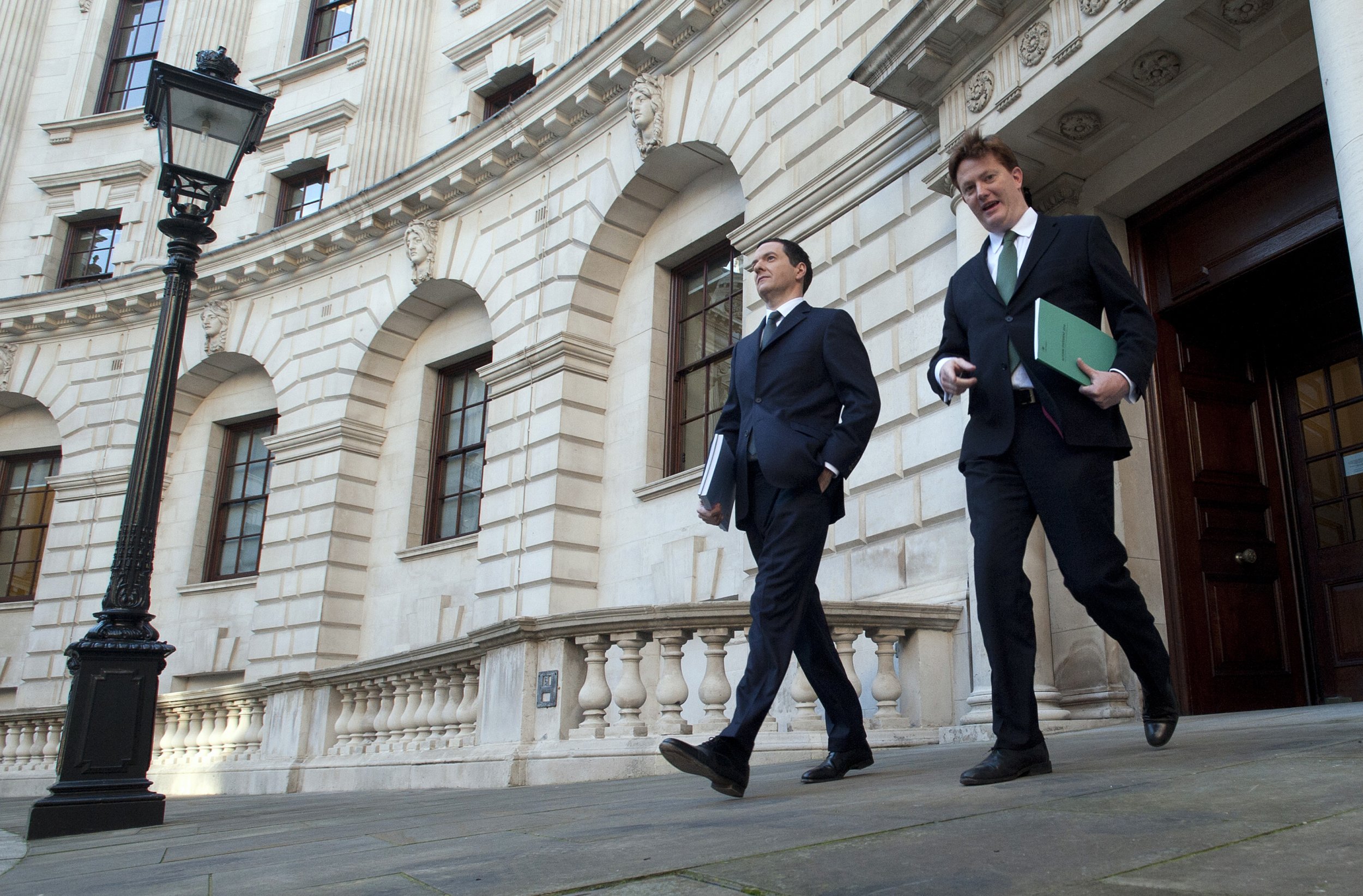 George Osborne delivered his final Autumn Statement before next year's election on Wednesday.
Among the most notable announcements was the fact stamp duty will be cut for 98% of people, the tax-free personal allowance has been raised by £100, and confirmation that the NHS will receive £2 billion additional funding.
However, despite Osborne's insistence that the UK has the highest growth in the G7, the deficit is still higher than previous predictions and the Treasury acknowledges that there are still "difficult decisions" to be made.
Here are the initial responses from the political parties and other groups to hear how they think the UK will be affected by the economic changes:
Labour shadow chancellor, Ed Balls MP:
I've got to say for all his strutting, all his preening and all his claims to have fixed the economy.
He promised to make people better off – and working people are worse off. He promised we were all in this together – and then cut taxes for millionaires. He promised to balance the books in this parliament – and today that pledge lies in tatters.
Every target missed. Every test failed. Every promise broken. We need a recovery for the many, not just a few. We need to balance the books in a fair way. And a long-term plan to save our NHS. That is the Autumn Statement we needed."
Ukip economic spokesman, Patrick O'Flynn:
"The one thing we learned today is that the current year's deficit is going to come in at more than £90bn. That is a disgrace and very far away from what Mr Osborne promised back in 2010.
"It is also frankly foolish for the Chancellor to claim that he has halved the deficit based on an optimistic forecast about what might happen to it in the next financial year. Mr Osborne should by now have learned the lesson that trust can be easily lost but is much harder to regain.
"The brutal truth is that the Government has comprehensively failed in its central mission to wipe out the deficit. In my view the most important cause of its failure is that it has lacked the appetite to restrain spending on politically correct expenditure programmes which are designed to detoxify the public image of the Conservative Party.
"Mr Osborne should spend less time fretting about whether he and his party are perceived as nasty, as most sensible people know it is both very easy and morally reprehensible to be generous with other people's money. Instead when it comes to getting rid of the deficit by making radical savings he should, to coin a phrase, Just Do It."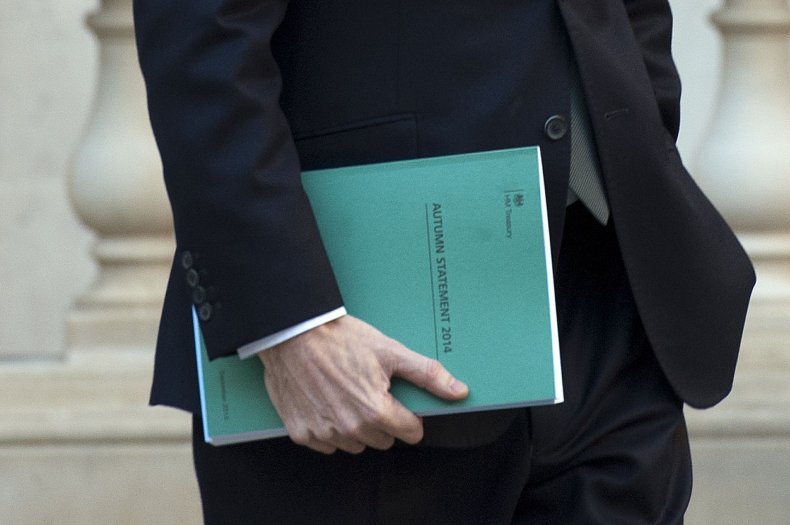 SNP deputy commons leader, Stewart Hosie MP:
"The Autumn Statement delivered by George Osborne today confirmed why the SNP are right to call for more powers for Scotland.
"We saw today the consequences of London taking economic decisions for Scotland. Today's statement was merely a continuation of a failed austerity programme from an austerity Government which has failed to deliver the growth the economy needs and which has set out to balance the books on the back of the poor.
"Tory policy has strangled the recovery and with £75 billion of cuts to come we are on track for a decade of austerity. Austerity has failed.That is why we must have full economic decision making power in Scotland to deliver prosperity with a purpose – to grow the economy and deliver real social justice."
Liberal Democrat chief secretary to the Treasury, Danny Alexander
"This Autumn Statement shows that the Liberal Democrats are building a stronger economy and a fairer society where everyone is given the opportunity to get on in life.
"Help for the low paid, investing in apprenticeships and prioritising mental health funding have been Liberal Democrat priorities throughout this parliament, and our economic success has allowed us to invest in our priorities.
"It is because there are Liberal Democrats in Government that we have an economic recovery. And it because there are Liberal Democrats in Government that the recovery will be sustainable and that the repair job will be done fairly."
Green Party leader, Natalie Bennett:
"Chancellor George Osborne is continuing with his clearly false diagnosis of the source of Britain's economic problems, so unsurprisingly his prescription is not going to cure the patient.
"Osborne's suggestion that 'disastrous decisions on spending and borrowing and welfare that got us into this mess' are demonstrably false. What got us into 'this mess' is the fraud, errors and mismanagement of the financial sector.
"What the Coalition government needs to do is stop making the poor, the disadvantaged and the young pay for those bankers' errors, and rebalance the economy so that it starts to provide jobs that workers can build a life on, while paying decent benefits to everyone who needs them."
National Union of Students vice president, Megan Dunn:
"NUS and students' unions have been persistent in calling for financial barriers to be removed from access to postgraduate study, and today's announcement is a major step in the right direction.
"Creating a government-backed postgraduate loans scheme will make a fundamental difference to the lives and opportunities of students. Many postgraduates are currently funding their study through potentially disastrous measures such as credit cards, overdrafts and personal loans. We are looking forward to inputting into the upcoming consultation, so that this much needed postgraduate loans scheme can be introduced as a matter of urgency."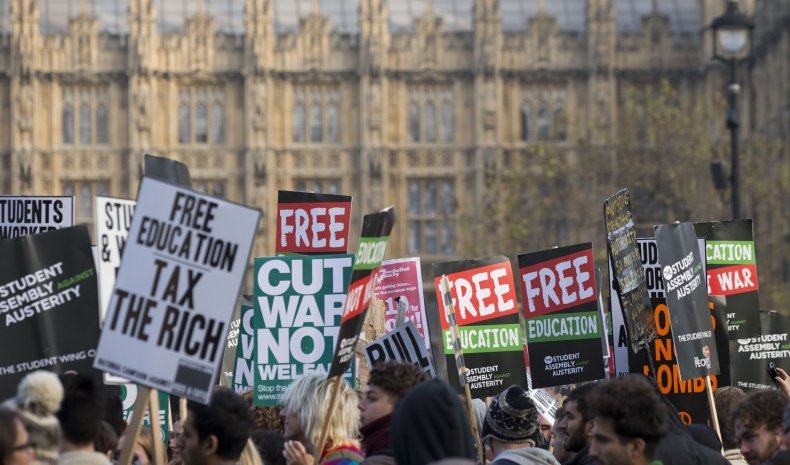 Yorkshire First leader, Richard Carter:
"Regarding the so called Northern Powerhouse and devolution, the investments into the stitch-up known as Manchester City Region are nothing short of a bribe. They are the least the government thinks it can get away with to retain power at the centre. A cosy agreement between the national parties. No discussion with the public, no voice.
"But we have tried and tested examples of devolved government in Scotland and Wales who received further commitments to deliver devolved taxes. Those are the models that we aspire to for the whole of Yorkshire. No second rate devolution. We were pleased to see that there was no decision yet on Leeds and Sheffield city regions, that have cunningly been renamed 'West' and 'South' Yorkshire. Our council leaders need to hold firm and call for more. An elected regional government, with the powers of Scotland."
CBI director-general, John Cridland:
"These major changes on stamp duty and business rates will be a shot in the arm for families and growing firms as they look towards 2015.
"International tax rules are in urgent need of updating, but the decision for the UK to go it alone, outside the OECD process, will be a concern for global businesses, and moving the goalposts on offsetting losses risks creating a worrying precedent. We welcome the continued commitment to deficit reduction, but real challenges lie ahead to reduce future public spending, and fresh thinking on public services will be essential.
"In the long term, growth is about people, science and infrastructure, and we warmly welcome the financial support for postgraduate students."
Trade Unions Council general secretary, Frances O'Grady:
"The living standards crisis has wrecked the Chancellor's strategy. He has failed his deficit reduction pledge as low paid Britain is paying much less tax than expected. And businesses won't find the customers they need if consumers do not have money in their pockets.
"Nothing in today's Autumn Statement will give Britain a pay rise, and Conservative plans to effectively outlaw strikes will help make Britain permanently low-paid. Wrapping up last year's infrastructure presents and giving them to us again will not give the economy the extra boost it now needs.
"The Chancellor has boxed himself in with a rigid and artificial deficit reduction timetable. If he continues in office that will mean eye-watering spending cuts straight after the election. These would knock the recovery sideways, deter investment and lead to great damage to our social fabric.
"This is economic self-harm, threatening a vicious circle of further decline. That would be Groundhog Day all over again – the same mistake that the coalition made in its first two years."
Fawcett Society deputy CEO, Dr Eva Neitzert:
"Today's Statement has failed to deliver for women and those on low incomes. The Chancellor's assertion that the Coalition is presiding over an 'economy that works for all', will not ring true for the one in four female employees now in low paid work.
"The recovery is not only bad for those entering work who often simply end up in a different kind of poverty, but also for the economy as a whole, impacting tax receipts and leaving the state topping-up poverty wages with in-work benefits.
"We are concerned that today's announcements risk increasing hardship for those on the lowest income – 66% of whom are women – and will do little to ensure that the recovery delivers quality jobs that pay a living wage."