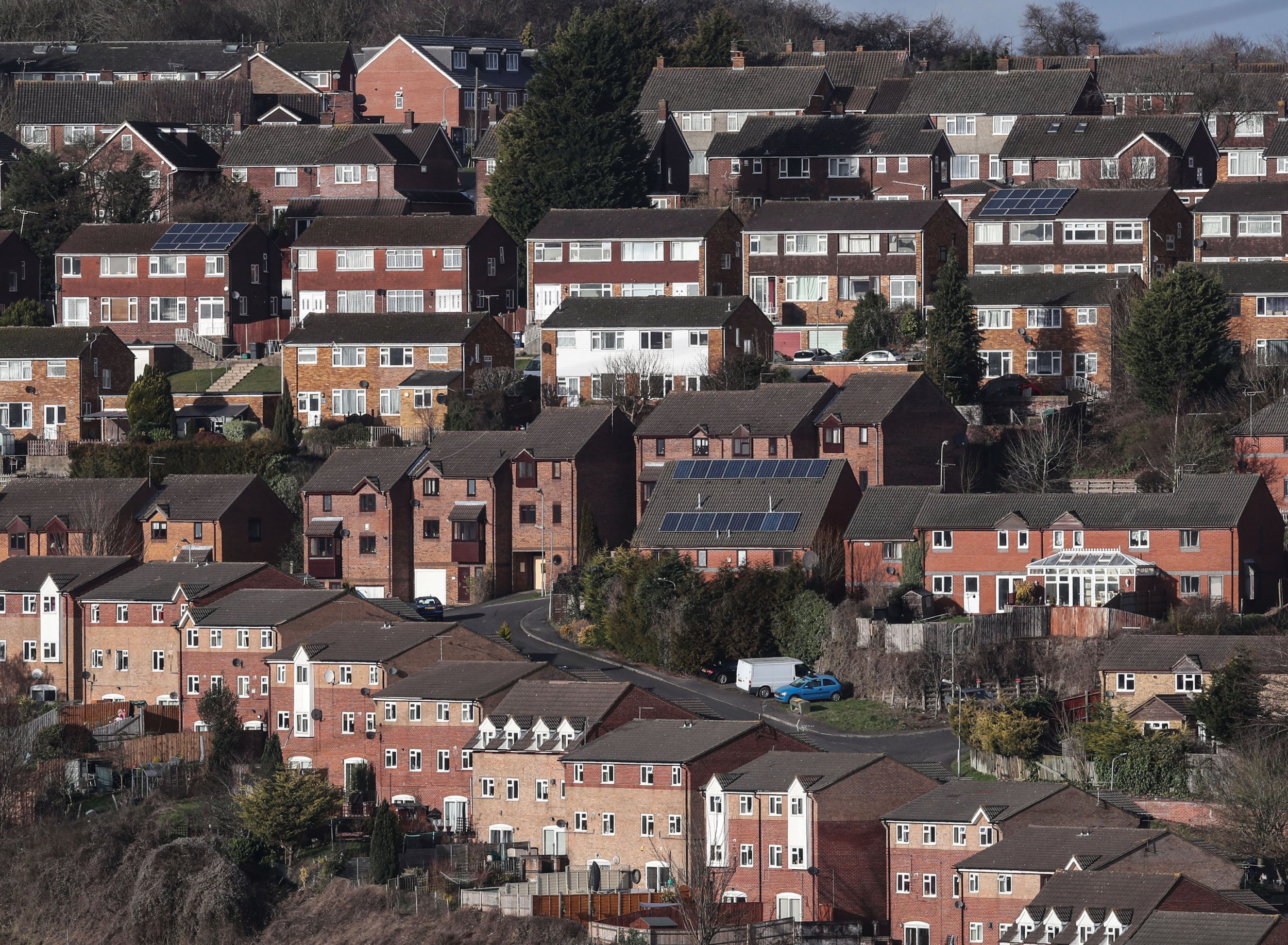 Back in July, Theresa May put housing front and center of her domestic agenda when she became prime minister, as part of her focus on spreading prosperity and helping families who are, as she put it, "just about managing." Part of her plan became clear on Tuesday with the launch of the government's much-anticipated and frequently delayed plan for housing.
It's not hard to see why the prime minister decided to prioritize housing. The vote for Brexit that led to her ascent to 10 Downing Street revealed significant divisions in Britain, not least the great inequalities in wealth that have grown as falling home ownership has divided Britain into a country of haves and have nots.
House prices in Britain are at record highs while household income growth has slowed; home ownership is at a 30-year low; and while fewer young families are able to buy a home, more people are renting privately. Demand for rented homes, particularly in cities such as London, Bristol and Oxford, means rents have reached record highs. But renting in Britain is not like renting in the U.S. or continental Europe—instead of renting from experienced institutions, in Britain you are more likely to rent from an amateur landlord on a short-term tenancy.
A continued failure to build enough homes has in large part caused this crisis. The Economic Affairs Committee in the House of Lords estimates that we need to build 300,000 new homes a year to solve it, and the government's own target is to build one million by 2020—equivalent to 200,000 per year. Given the number of homes built over the last two decades stands at an average of 150,000 per year, meeting that target was always going to be a challenge.
But a downturn in the market, which has only increased due to the uncertainty surrounding Brexit, has put a spanner in the works and made this a much bigger challenge. The uncertainty caused by Britain's vote to leave the European Union has affected all sectors, but for housebuilding the knock-on effects have been significant—research we are currently undertaking at ResPublica suggests that housebuilders will not create tens of thousands of homes in the years ahead. Just before the referendum in June, 50 percent of housebuilders expected to increase their output.
The key to understanding why is to look at the way the U.K.'s housebuilding market works. The majority of homes are built speculatively by the private sector. To put that another way, a developer has to identify a plot of land to build on, reach an agreement to buy it from the landowner and secure planning permission from the local council to build on it. Then, finally, they can build the homes. But this is a risky and often long process—the application for planning permission might be turned down, or there may be unexpected problems on the site when you start digging. It's a difficult business, which is why we have seen the number of small developers shrink from 12,000 to roughly 3,000 in the last 25 years.
On top of that, a developer has to judge how many homes they will be able to sell at the price they need to cover their costs. They should then build the homes at the pace at which they believe they will be able to sell them. If you are building 50 homes in a small town, it's unlikely you will sell them all straightaway—so you build them gradually. When market conditions take a turn for the worse, as we are seeing now partly because of Brexit, the developers will slow down further.
That's why ResPublica has developed proposals for a National Housing Fund. Backed by government money, the Fund would give small developers and housing associations the certainty they need to speed up building. It would do this by agreeing to buy the homes built at the beginning of the process, rather than relying on market conditions at the end. Acting as a guaranteed buyer in this way, our modeling suggests the fund could build up to 75,000 homes for rent a year to meet and exceed the government's target and buck any Brexit slowdown.
In the housing plan, the government has addressed some of the key problems. Importantly, there is a welcome commitment to grow the number and types of organization building homes so that we become less dependent on speculative development. New measures include bringing more land into use for housing, speeding up the planning process, providing more funding for the infrastructure, such as roads, that new homes need, and supporting those building homes for rent rather than sale.
These positive changes will help, but the housebuilding downturn likely to see the number of new homes fall by tens of thousands next year. If the U.K. is to meet its housing needs in the years to come, and begin to address the deep divisions Brexit has uncovered, the time is right to start thinking about new ways of funding and investing in housing.
Edward Douglas is policy and projects manager at the ResPublica think tank.