U.K. Budget 2016: Osborne Will Miss Target to Bring Down Debt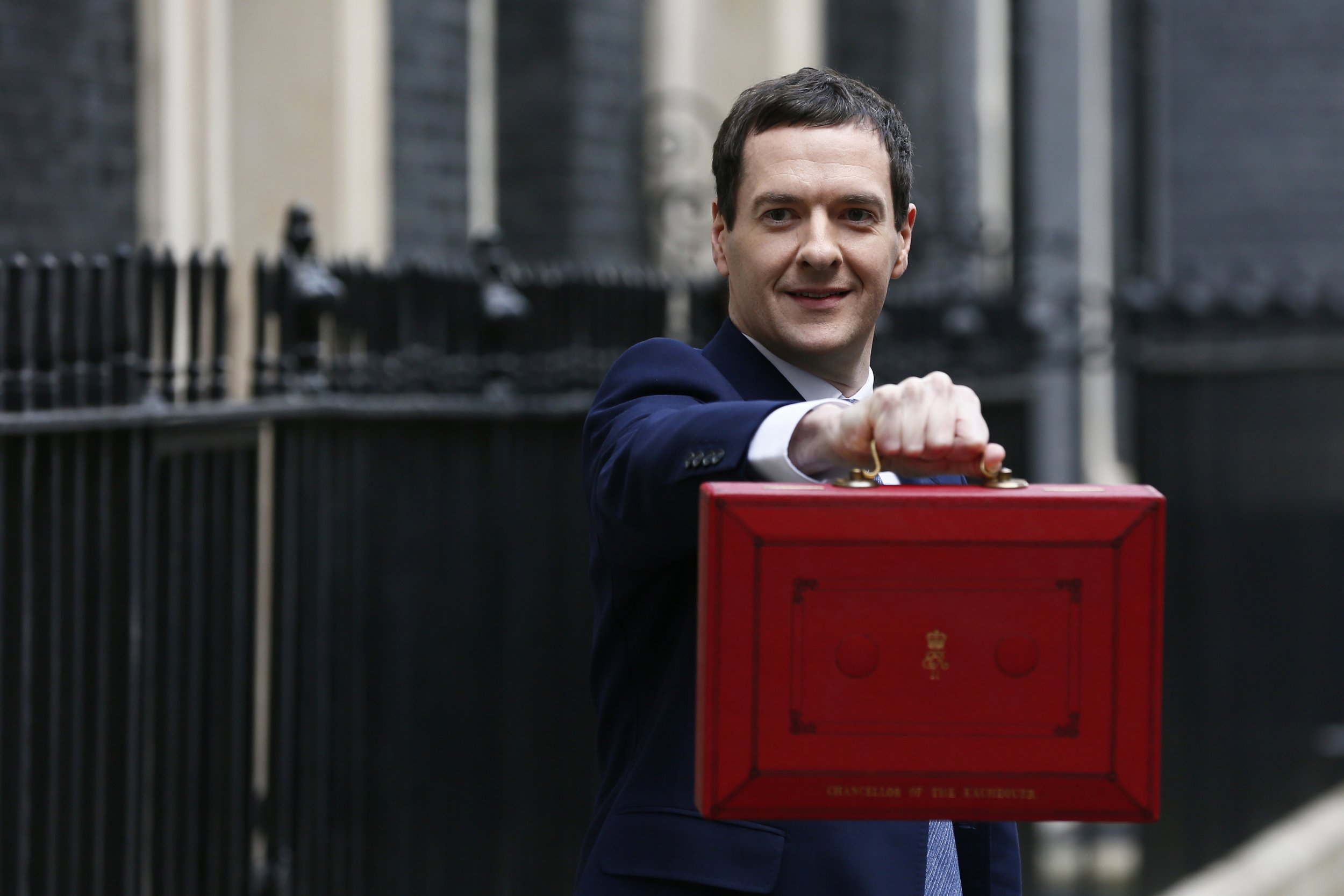 Chancellor George Osborne said on Wednesday he would miss a target for bringing down public debt this year, but stuck to his plan to get the public finances back into the black by the end of the decade.
Osborne, whose chances of becoming prime minister are tied to the fortunes of the economy, also announced sharply lower growth forecasts, blaming the slowdown in the global economy and weak productivity growth at home.
Delivering an annual budget statement to parliament, Osborne said the outlook for the economy would be worse if Britons voted to leave the European Union in a referendum in June.
The country's official budget forecasters had said a "Brexit" could have "negative implications for activity via business and consumer confidence and might result in greater volatility in financial and other asset markets", he said.
Britain's economy was on track to grow by only 2 percent this year, much slower than the 2.4 percent forecast in November, and by 2.2 percent in 2017, down from November's 2.5 percent estimate.
Osborne conceded he would miss a target he set for himself as the budget forecasters said public debt would rise this year as a share of gross domestic product.
Before last year's national election, Osborne announced a new fiscal charter which committed the government to bringing down the debt ratio each year and to turning the budget deficit into a surplus by the 2019/20 financial year.
Osborne said his latest plans still foresaw a budget surplus by the end of the decade equivalent to 0.5 percent of gross domestic product, despite the slower economic growth outlook.
To hit that target, he would seek a further 3.5 billion pounds of savings in public spending by the 2019/20 financial year, he said.
U.K. Budget 2016: Osborne Will Miss Target to Bring Down Debt | World