Jihadi John: UK Campaigner With Links to Emwazi Called for Jihad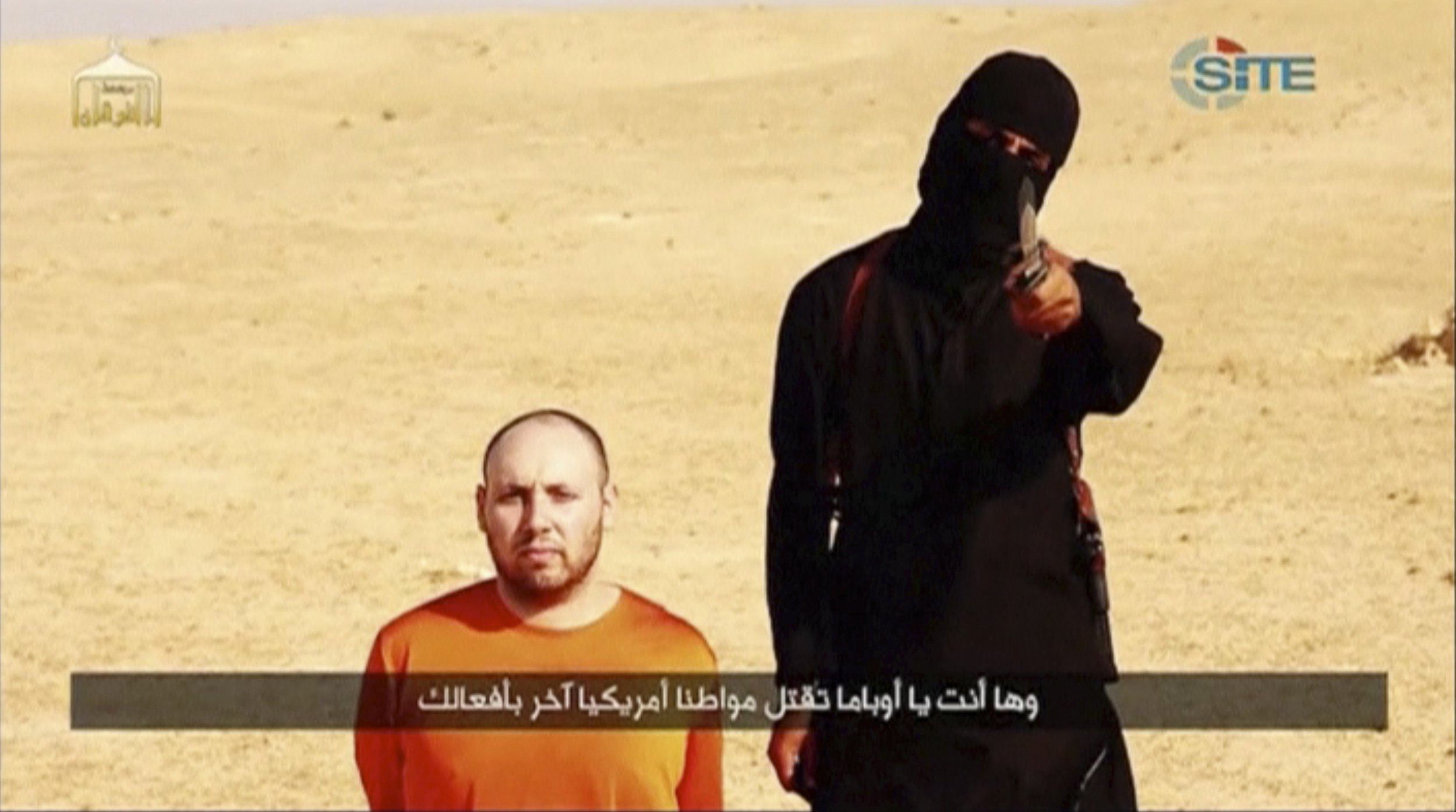 Serious questions have been raised over the British campaigner who was in touch with ISIS executioner 'Jihadi John' in the years before he left for Syria, after a video of him calling for followers to support jihad in Iraq and Afghanistan emerged today, and a top anti-radicalisation expert called his organisation's sympathies into question.
It was revealed this morning that Asim Qureshi, research director of an advocacy group for those affected by the war on terror, CAGE, had exchanged emails with Mohammed Emwazi, the Londoner revealed to be Jihadi John by the Washington Post, in the years before he travelled to join ISIS in Syria, where he went on to appear in the execution videos of Western hostages.
In a CAGE press release following the unmasking of the ISIS militant today, entitled 'Jihadi John: 'Radicalised' By Britain', Qureshi says that Emwazi "desperately wanted to use the system to change his situation, but the system ultimately rejected him". He proceeds to criticise the British security services for ruining the lives of a number of young people, turning them to violence because of counter-terror measures.
"We now have evidence that there are several young Britons whose lives were not only ruined by security agencies, but who became disenfranchised and turned to violence because of British counter-terrorism policies coupled with long standing grievances over Western foreign policy," he added.
But in a video sent to Newsweek, Qureshi himself is seen outside the U.S. embassy in London calling for protesters to "support the jihad of our brothers and sisters" in Iraq, Afghanistan, Palestine and Chechnya.
In the 2006 video, Qureshi is speaking at an anti-U.S. rally for the pan-Islamic Hizb ut-Tahrir movement at the height of the Iraq and Afghanistan wars. "When we see the example of our brothers and sisters fighting in Chechnya, Iraq, Palestine, Kashmir, Afghanistan, then we know where the example lies," he says in the footage. "When we see Hezbollah defeating the armies of Israel, we know where the solution is and where the victory lies."
"We know that it is incumbent upon all of us, to support the jihad of our brothers and sisters in these countries when they are facing the oppression of the West. Allahu Akhbar! Allahu Akhbar!"
Qureshi worked for CAGE, then known as CAGE Prisoners, at the time the video was shot.
The British secular campaigning organisation The National Secular Society has also noted that Qureshi has previously said he disagrees with the term 'suicide bombings' and believes they should be referred to as "martyrdom operations".
Haras Rafiq, managing director of the anti-radicalisation think-tank the Quilliam Foundation, called CAGE's accusation that the British authorities had radicalised Emwazi through their treatment of him "rubbish" and questioned Qureshi's motives for blaming everyone apart from Emwazi himself.
"It is not anybody else's fault. It is not the British or Kuwaitis fault," says Rafiq. "It is his fault and the people who radicalised him. He is a cold-hearted killer."
"If you look at [CAGE's] raison d'être, they are there to defend these kind of people. There has been evidence that these guys are sympathetic to this type of ideology."
Rafiq speaks of CAGE's sympathies towards those with radical Islamic leanings, with a number of controversial figures among its ranks such as the group's outreach director, Moazzam Begg, a former Guantanamo detainee who was most recently charged with training for terrorism and funding terrorism in Syria but had the charges against him dropped last October.
But it is the sympathies of Qureshi that concern Rafiq. "There are quotes in the past of Asim Qureshi where he calls for jihad. While he was at CAGE, he called for it."
Rafiq concludes by saying that CAGE have "purely spun" the blame directed against the British security services and suggests that others may have been able to intervene in his radicalisation and departure to Syria. "If they knew him [Emwazi] why didn't they stop him?"
In a video address released today by Qureshi, he says Emwazi "faced non-stop harassment" as a terrorist suspect on British soil and therefore sought to find some recourse to "live his life outside the UK" and "away from harassment" so he could marry in Kuwait, the country of his birth where he had worked at a tech company between 2009-2010.
"The questions shouldn't be about Jihadi John but they should be about what role our security services have played in alienating people in this society and turning them away from being able to find solutions to the problems they have," Qureshi says.
A representative from CAGE was not immediately available for comment when requested.