U.K. Churches Should Be 'Alert but Not Alarmed' After Attack on French Priest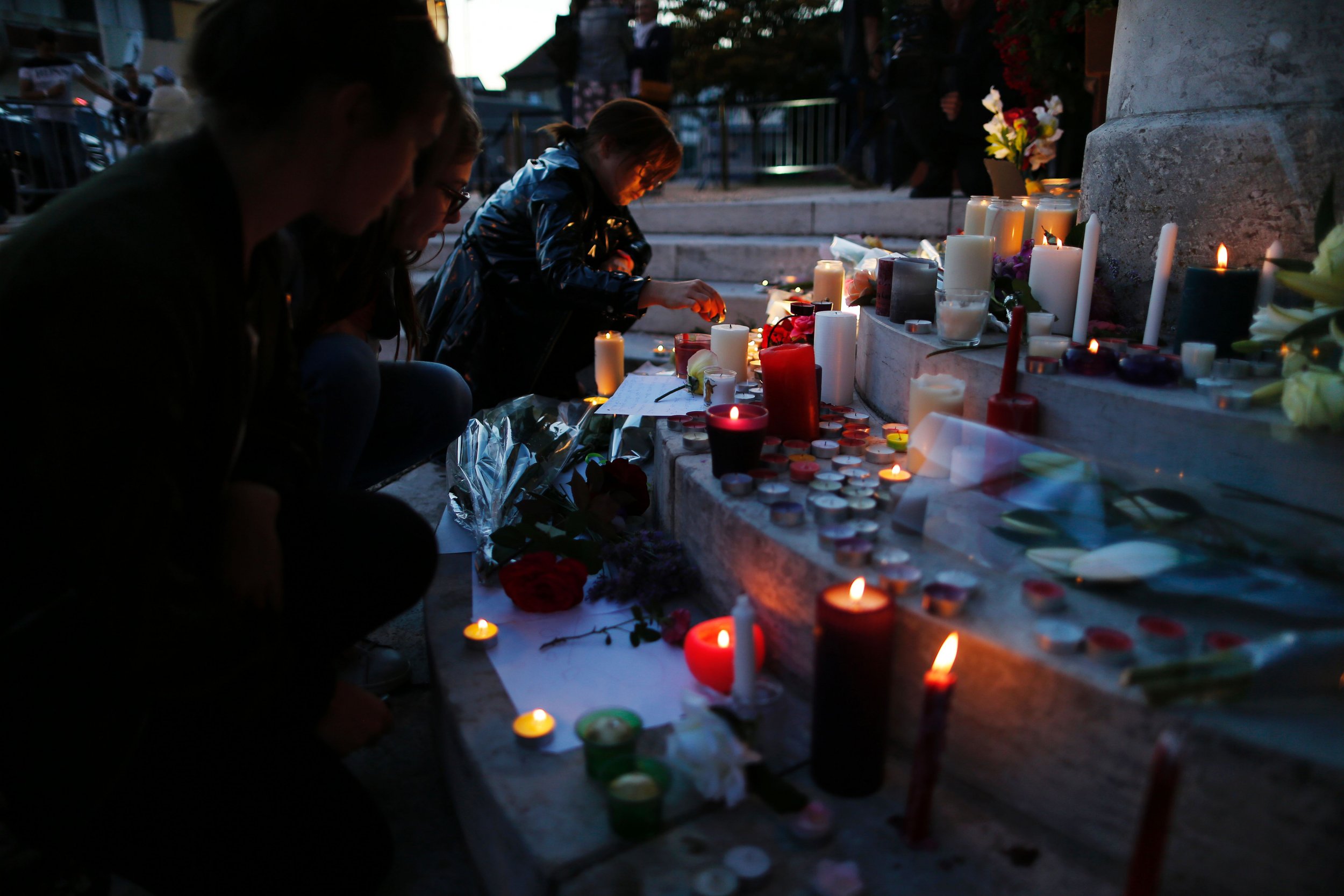 An extremist attack on the U.K. is "very likely," British intelligence officials warned, after a recent string of attacks across Europe. The Christian community in particular has been urged to take extra security measures after a young Islamist murdered a Catholic priest on Tuesday in northern France. Father Jacques Hamel, 85, was killed by 19-year-old Adel Kermiche, during a morning mass service at a church in Saint-Etienne-du-Rouvray, a suburbs of the town of Rouen.
Kermiche, who pledged allegiance to the Islamic State militant group (ISIS), left the church shouting "Allahu akbar" ("God is Greatest") before being shot by French police. The teenage killer had tried to wage jihad in Syria on two occasions in 2015, but was stopped by anti-terrorism officials before he reached the war-torn country. Detained until late March this year in France, he was then released on bail but fitted with an electronic tag for monitoring purposes.
The first ISIS attack carried out on a place of worship in Europe has led to fears that other religious buildings could be future targets. Images suggesting that attacks in London and other major world capitals are imminent were posted on Telegram, a messaging app used by jihadis, The Telegraph reported.
The Church of England maintains that churches should be vigilant, but should not close to the public in response to the attack on the French priest.
"Church buildings are public buildings that are open to all. Where there are known risks, churches take measures to ensure the safety and security of worshippers and visitors," the Church of England said in a statement, and applauded the Home Office's announcement last week of a £2.4m funding boost to improve security at places of worship across the country on. "All public ministry involves being vulnerable to others, so security measures are good sense in uncertain times."
Colonel Richard Kemp, a former chair of Cobra, which plans government responses in times of emergency and a commander of British troops in Afghanistan in 2003, is adamant that religious leaders take the necessary steps to ensure the safety of their worshippers.
"Both the police in the U.K. and church authorities should review the security of churches. The reality is not that a church has suddenly become a new target and nothing else—there is virtually nothing else in the U.K. that is not a target, with the possible exception of mosques," he said in an interview with The Independent.
There are an estimated 47,000 churches, chapels and meeting houses in the U.K; all have been advised to remain open to the public.
"Church leaders and their congregations here in the U.K. should remain alert, not alarmed. There is no current intelligence to suggest any attack planning of this nature in this country," said the Metropolitan police's deputy assistant commissioner, Neil Basu, in a letter to U.K. churches.
"However, I know these are troubling times and it makes sense for all church leaders to review their security plans and to encourage their flock to be vigilant."