U.K. Government Commits to Increase in Defense Spending Over Next Five Years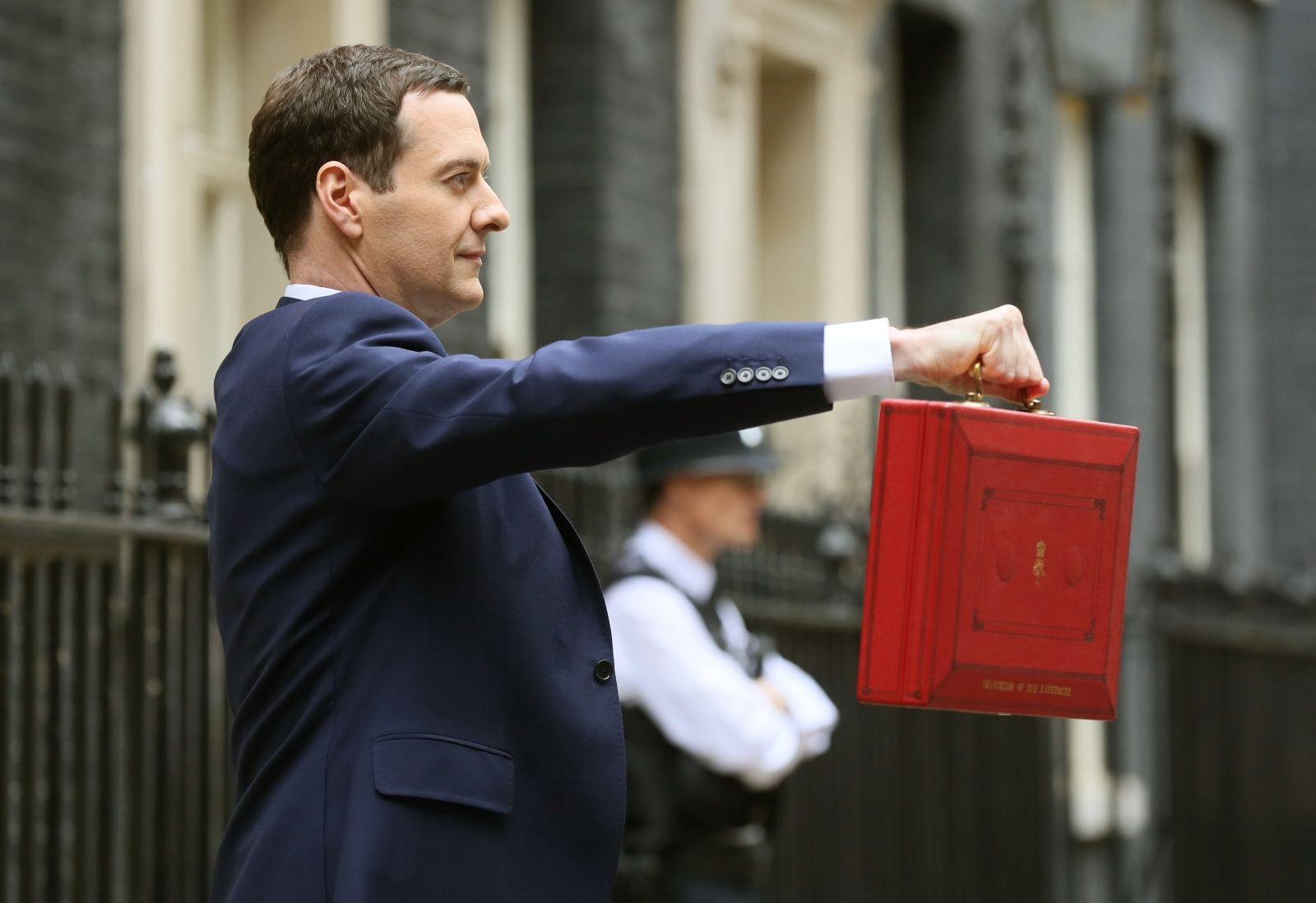 British Chancellor of the Exchequer George Osborne today pledged to meet the 2 percent NATO defense spending target and has guaranteed in real terms to increase defense spending in the U.K. over the next five years.
Making the announcement today as part of his first post-election budget - the first purely Conservative budget since 1996 - the chancellor, promised to maintaining the 2 percent spending every year until 2020. The pledge will likely be welcomed both by NATO and the U.S., who have both voiced concerns about the importance of meeting this target.
Osborne also announced a new £1.5 billion (€2.1 billion) joint security fund to be shared between the military and intelligence services by 2020.
The U.K. is just one of four of NATO's 28 member states who currently meet the 2 percent target and last month the U.S. called for billions more to be spent citing the situation in the Balkans. "I think it's clearly the view at NATO that the Ukraine situation has been a game-changer," said Robert Bell, the U.S. secretary of defense representative in Europe told the Guardian newspaper in June.
Nato announced in mid-June that it would be 'naming and shaming' the Western European countries which failed to spend more than 2 percent of their gross domestic product on defense, at the same time that U.S. President Barack Obama expressed his concerns at the G7 summit that UK spending would fall.
Speaking to parliament, the chancellor said: "Today I commit additional resources to the defense and security of the realm. Committing today to meet the Nato pledge to spend 2 percent of our national income on defense. Not just this year, but every year of this decade."
Other notable points from today's budget announcements include the introduction of a new national living wage of £9 (€12.47) per hour by 2020, the raising of the inheritance tax threshold and the abolition of permanent non-domiciled status.
Osborne also pledged to save £37bn (€51.3bn) over the next five years, £12bn (€16.6bn) of which will come from the welfare cuts announced before the election, while £5bn (€6.9) is to be found by clamping down on tax evasion.
Osborne also lauded the U.K.'s economic performance. The Office for Budget Responsibility (OBR) forecast puts GDP growth at 2.4 precent, which the chancellor pointed out is "faster than America."
The 2015 Strategic Defense and Security Review which is taking place this year will review the threats facing Britain and its ability to tackle them. Writing in the Telegraph newspaper last month, defense secretary Michael Fallon said that the review will "be positive and assertive about Britain's place in the world: ready, willing and able to act to defend our values as we always have done."