U.K. Condemns Trump Supporter Who Attacked BBC Cameraman: 'Never Acceptable'
The United Kingdom's Foreign Secretary condemned a supporter of Donald Trump who lashed out and attacked a cameraman for the BBC during the president's Monday evening rally in El Paso, Texas.
"It is never acceptable when journalists and cameramen are attacked just for doing their job," Hunt said during a Tuesday interview with Sky News, Reuters reported. Pointing to violence toward journalists around the world, Hunt argued there was a bigger problem beyond this single incident.
"There is a broader issue here which is that last year 80 journalists were killed across the world just for doing their job," Hunt said. "We are very worried about this."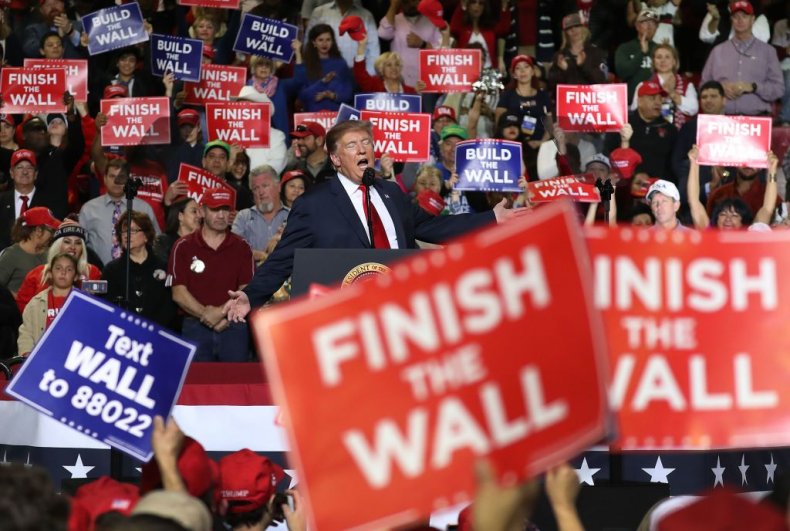 The BBC's Ron Skeans was attacked on Monday evening, telling the BBC that he was shoved "very hard" from his blindside. "I didn't know what was going on," he explained. The attacker was attending Trump's rally and was sporting an iconic "Make America Great Again" (or MAGA) hat. He also cursed angrily at the journalist during the incident.
The BBC's Washington correspondent Gary O'Donoghue describe the attack as "incredibly violent" in a radio interview, according to USA Today. "Fortunately, our cameraman is fine. He is made of stern stuff," he said.
To his credit, Trump took notice of the incident and checked on Skeans, confirming he was alright with a thumbs up. "Everything OK?" the president asked. But many were quick to point out that Trump has been one of the harshest critics of the media and has previously promoted violence during his rallies.
"It's outrageous that a journalist was attacked while covering a presidential speech," Alexandra Ellerbeck, the North America program coordinator for the Committee to Protect Journalists, said in a statement, according to Reuters. "We call on President Trump to moderate his rhetoric against the press and to state clearly that physically attacking media personnel is not acceptable."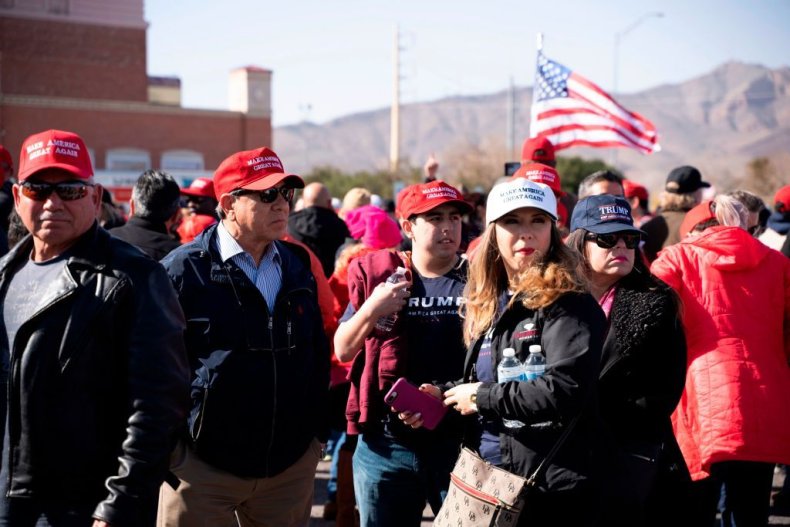 Trump has repeatedly referred to the media broadly as "fake news" and the "enemy of the people" whenever he has grown frustrated with reports he views as negative. According to footage of the Monday evening attack, the crowd at the rally began chanting "CNN sucks!" as the perpetrator was dragged away by security. CNN has become on of Trump's most popular targets.
In October of last year, 56-year-old Cesar Sayoc was arrested and charged after he allegedly sent mail bombs to numerous critics of Trump, including one to CNN that was addressed to former CIA Director John Brennan. Sayoc was reportedly a supporter of the president and had attended Trump rallies in the past.