U.K. Constituency Boundary Review Could Threaten Corbyn, Osborne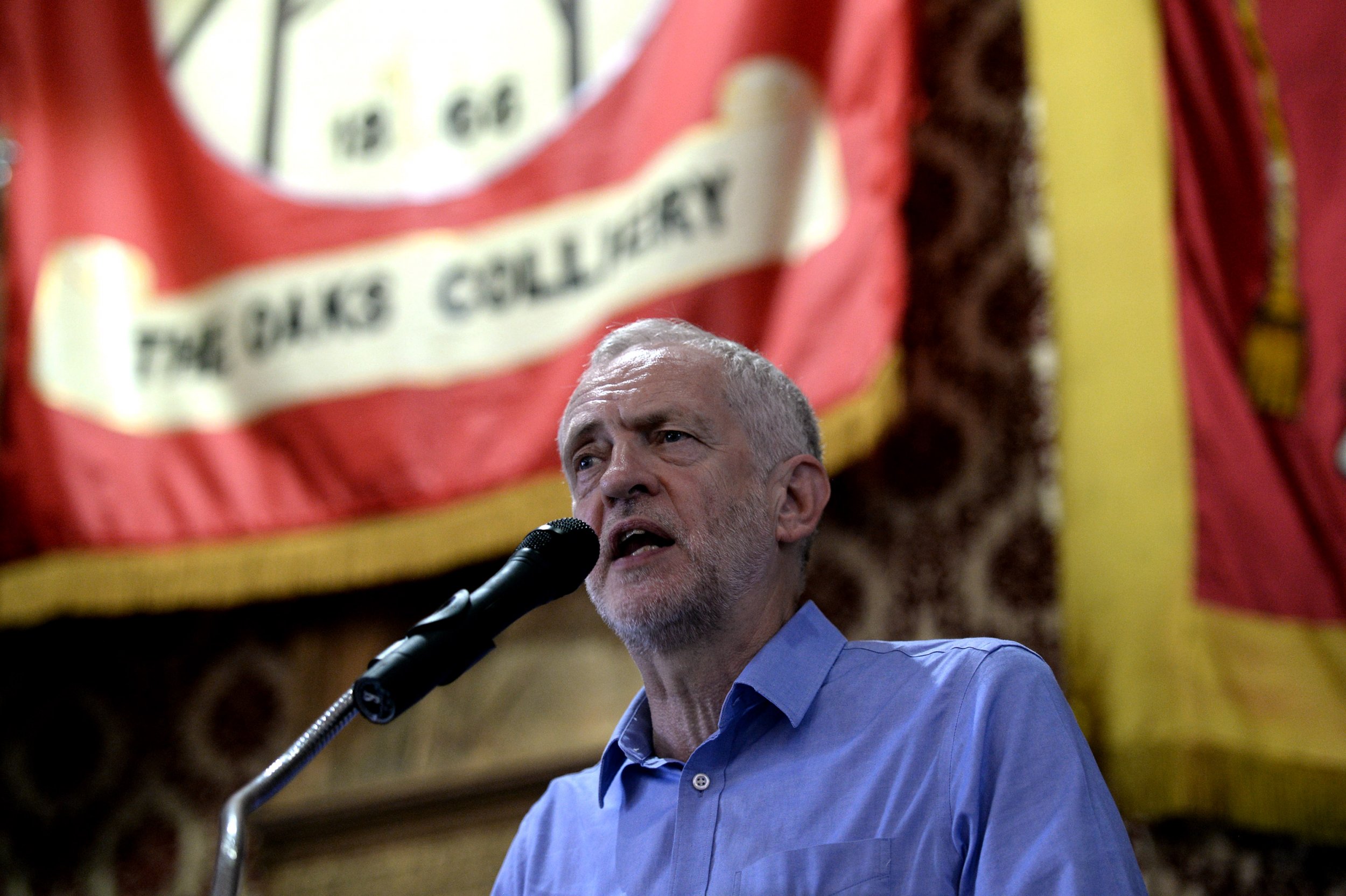 Labour leader Jeremy Corbyn and former Chancellor George Osborne could face a battle to hold onto their parliamentary seats under proposals to redraw the boundaries of constituencies in England and Wales.
The draft proposals, put forward by the Boundary Commission, reduce the number of MPs in England from 533 to 501 and in Wales from 40 to 29. Similar proposals were published for Northern Ireland on September 6, cutting the number of seats from 18 to 17, and proposals for Scotland are expected on October 20 and would reduce the current 59 MPs to 53.
Among the highest-profile potential casualties include Corbyn, whose Islington North constituency in London would be merged into a new Finsbury Park and Stoke Newington seat, and Osborne, whose Tatton seat in Cheshire, northern England, would be abolished,
Major changes are also set to affect seats held by ex-Liberal Democrat leader Nick Clegg, Brexit secretary David Davis, and Corbyn's challenger for the Labour leadership, Owen Smith.
The Conservative government attempted to reform constituency boundaries after being elected in 2010 but were prevented from doing so by their coalition partners, the Liberal Democrats. A public consultation is now underway into the proposals and final plans are due in October 2018. If agreed to by parliament, the new boundaries would be in place for the 2020 general election.
Secretary for the Boundary Commission in England Sam Hartley said that the review was an attempt to standardize the number of voters in each constituency. Currently, the number of constituents to a seat ranges from around 55,000 to 95,000, whereas, under the proposals every constituency in the U.K. would have between 71,031 and 78,507 voters.
Labour have criticized the proposal as "undemocratic," however, and Labour shadow minister without portfolio Jon Ashworth told the Today program on BBC Radio 4 that the proposals were based on out-of-date data from the 2015 general election, which did not include the two million extra voters who registered ahead of the European Union referendum in June. The Boundary Commission said it was bound by legislation to use the 2015 data.