U.K. Coronavirus Lockdown Extended For Three Weeks But Could Be Two Years Before Return To Normal
Dominic Raab has announced that lockdown measures in the U.K. will continue for at least another three weeks.
He told the country that to end the lockdown now would "undo the progress we have made".
Raab said: "Step by step, our action plan aims to slow the spread of the coronaviorus so fewer people need hospital treatment at any one time."
He added: "Now is not the moment to give the coronavirus a second chance."
However, Raab did set out some criteria for when the lockdown could be eased, saying it included a "sustained and consistent fall in deaths" and confidence that the NHS could cope with a second peak.
He also said there would need to be reliable data showing that the rate of infection was falling to manageable levels and ensuring that a range of operational challenges, like testing and the right amount of PPE were in hand.
Raab also added that the government needed to be sure that any adjustments to the lockdown would not lead to a second peak in infections.
So when exactly will the lockdown measures in the U.K. be lifted and how long could they last?
One expert predicts that it could be one to two years before the U.K. returns to "fully normal" and warned against drawing too many comparisons with other countries and looking for quick and easy solutions.
Dr. Adam Kucharski, associate professor in infectious disease epidemiology at the London School of Hygiene and Tropical Medicine, said: "In terms of the lockdown, it takes time to see any evidence of a reduction in the transmission of cases.
"In countries like China, we've seen that delayed effect from the lockdown."
However, Kucharski said it would be wrong to think that when lockdown measures are lifted it would be a return to business as usual, given that so many countries are still learning about the virus and the challenges it poses.
He said that releasing the lockdown measures too early, even if the curve flattens, could still prove problematic as the lockdown would be lifted at a time when the transmission of cases was still high.
He added that "cases could grow back exponentially" if the lockdown was lifted too soon.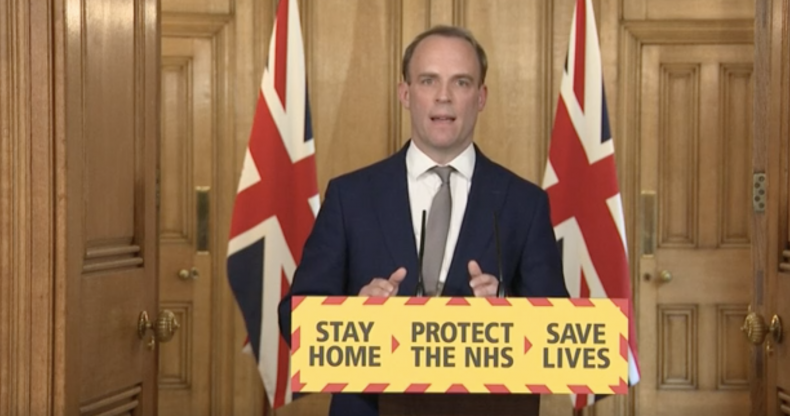 "There is no simple solution to any of this," Kucharski tells Newsweek.
"Even if we look at countries like Singapore, they had to put in place several measures like contact tracing and social distancing measures."
Contact tracing uses location data that allows you to see if you have been near anyone diagnosed with COVID-19 and Dr. Kucharski said that the U.K. could focus more on targeted measures.
But no clear guidance has been set out by ministers for what might happen, or the gradual steps needed, after the lockdown ends.
Why isn't the government setting out a plan?
Kucharski said that one of the reasons we are yet to see a concrete plan on the exit strategy, is because the U.K. like other countries was still gathering information on the virus and is seeking to strike the right balance between competing priorities.
"Some countries have done more than others to reduce transmission but no country is at a point where they are back to normal," he says.
Kucharski also urged caution when it came to pinning hopes on finding a vaccine by the autumn.
"We should be planning a lot further down the line," he says.
"Looking at the current transmission situation, even if the level of cases are flattening, when deciding what measures should be lifted and when, countries should be cautious, even a small change in transmission, that can change everything."