UK Supreme Court Rules Prince Charles Letters to Ministers Can Be Disclosed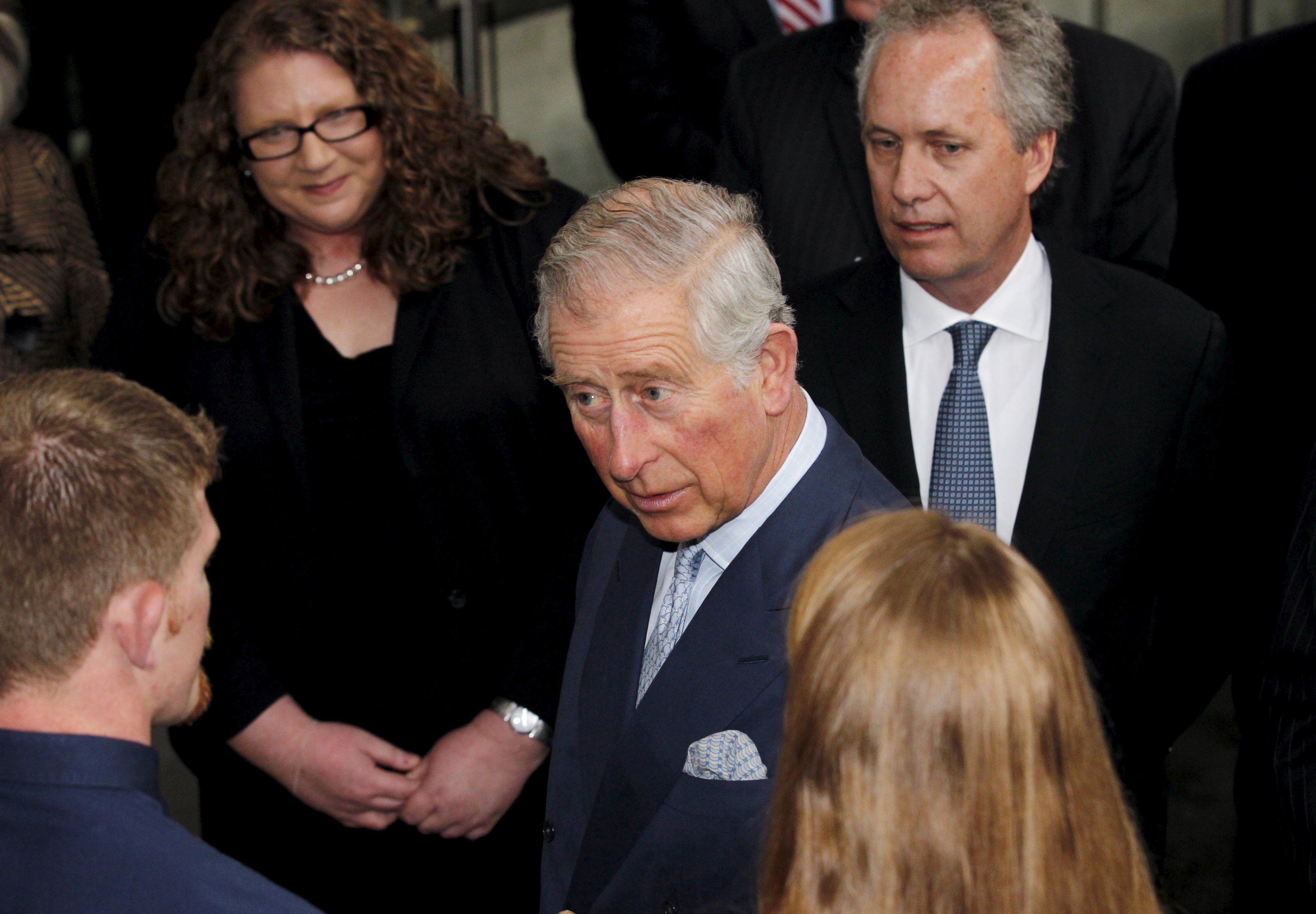 Britain's Supreme Court ruled on Thursday that 27 "frank" letters written by Prince Charles to ministers in 2004-2005 can be disclosed to the media, a step that could cast doubt over the political neutrality of the future king.
The Guardian newspaper has sought for a decade to obtain the letters sent to ministers under then-Prime Minister Tony Blair, but successive governments have acted to prevent publication for fear of undermining the position of the heir to the throne.
Prime Minister David Cameron said the Supreme Court judgment was "disappointing" and the government would now consider how to release the letters.
"This is about the principle that senior members of the royal family are able to express their views to government confidentially. I think most people would agree this is fair enough," Cameron said.
A spokeswoman for Charles at Clarence House, his official London residence, said this was a matter for the government. "Clarence House is disappointed the principle of privacy has not been upheld," she said.
Under Britain's unwritten constitution, the royal family is supposed to remain politically neutral. Queen Elizabeth has steadfastly kept her opinions to herself during her 63-year reign.
Charles, in contrast, has expressed views about subjects close to his heart such as nature conservation, architecture and genetically modified crops.
His letters to ministers, nicknamed "black spider memos" because of his scrawled handwriting, are potentially controversial if they create the perception that he disagreed with the government and attempted to influence policies.
"DEEP FUNK"
Charles is certainly no stranger to controversy.
His turbulent marriage to Diana, Princess of Wales, who died in a Paris car crash in 1997, provided long years of headlines for international media. His later marriage to Camilla Parker Bowles likewise raised questions about her status when he ascends the throne.
After a previous court victory by the Guardian in its campaign to get hold of the 27 letters, then-Attorney General Dominic Grieve used his ministerial veto to block disclosure in 2012, but the veto was declared unlawful by the Court of Appeal last year.
Grieve had argued that disclosure "would be seriously damaging to his role as future monarch because, if he forfeits his position of political neutrality as heir to the throne, he cannot easily recover it when he is king".
In a last-ditch attempt to stop disclosure of the letters, which he described as "particularly frank", Grieve went to the Supreme Court, but it dismissed his appeal.
Alan Rusbridger, editor-in-chief of the Guardian, said he was "delighted".
"The government wasted hundreds of thousands of pounds trying to cover up these letters, admitting their publication would 'seriously damage' perceptions of the prince's political neutrality. Now they must publish them so that the public can make their own judgment," Rusbridger said in a statement.
A source with inside knowledge of the situation said that Prince Charles was relaxed about the content of these particular letters, but felt strongly about the principle of being able to express his views in confidential letters.
Prince Charles biographer Catherine Mayer, who had unusually free access to him while researching her book, told Reuters she thought the letters would cause a media furor when they were initially released but would not harm him in the long term.
"Although I think there will be headlines and there will be embarrassment for him in here and I imagine he's going to be in a deep funk about the whole thing, I don't think this will in the end derail his prospects of ascending the throne," she said.