UK Deputy Prime Minister Could Lose Seat, New Poll Reveals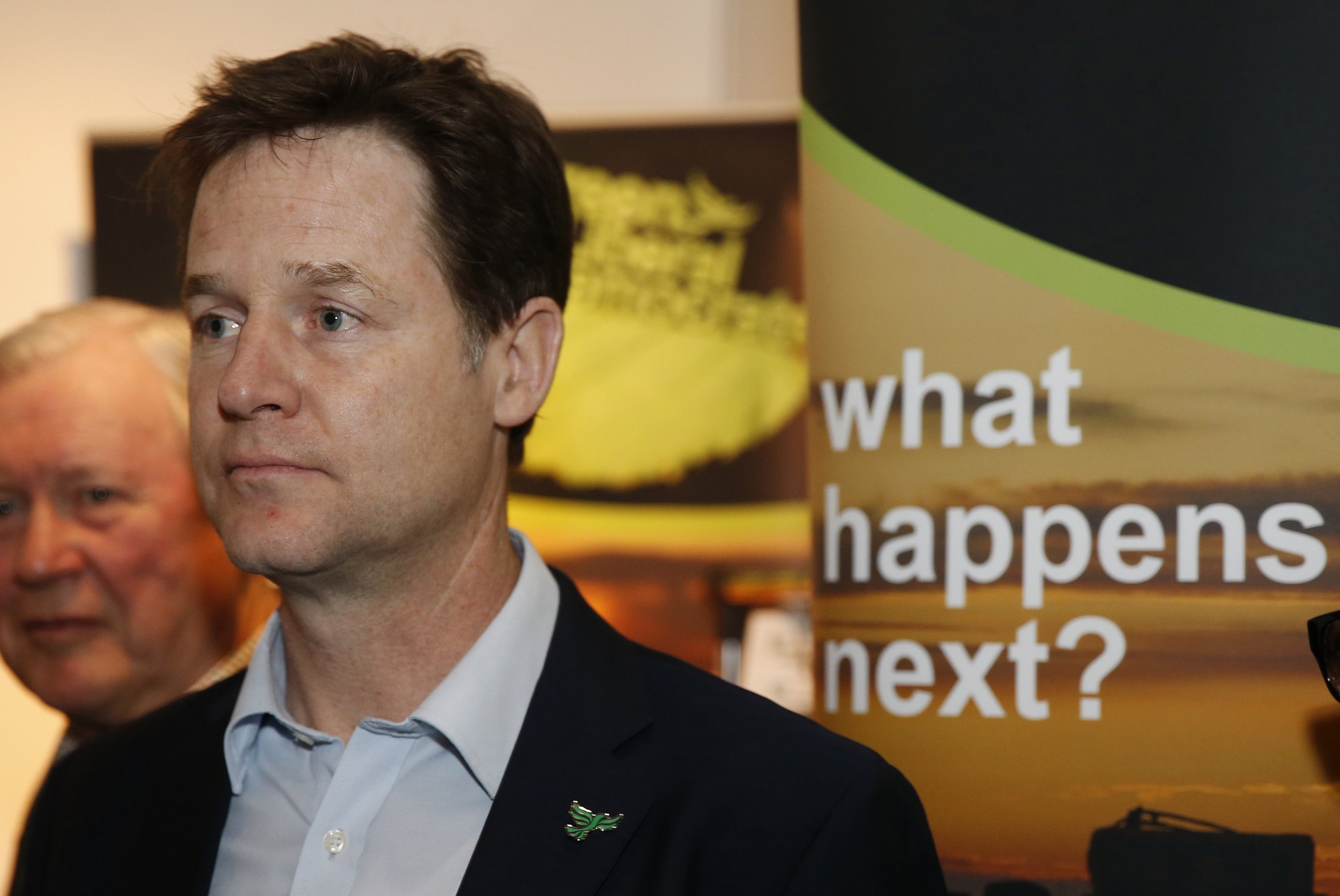 The British deputy prime minister Nick Clegg is in danger of losing his Liberal Democrat seat in Sheffield Hallam in the forthcoming general election in May, according to new poll results.
The polls, commissioned by Lord Ashcroft, show Clegg trailing Labour by two points. The polling was carried out in March and shows Labour with 36% of the vote and the Lib Dems with 34%.
If Clegg was to lose his seat, it could potentially leave the Liberal Democrats without a leader in any post-election coalition negotiations, if no party is able to win a majority.
But Clegg has told reporters he is confident he can win the seat. "Of the 16 local elections we've had since 2010, we've won 14 since 2010, so I'm confident, not complacent, but confident we're going to win," he said.
Polling was also carried out in eight marginal constituencies in total which are thought to be crucial battlegrounds for the Lib Dems. Seven are currently held by the Lib Dems, of which they are expected to hold on to four, and one is held by the Conservatives. Five of the seven Lib Dem seats are contested by the Conservatives, with two being challenged by Labour.
Clegg originally won Sheffield Hallam in 2010 with more than 50% of the vote and a 15,000 majority. Yet his rival, the Labour candidate Oliver Coppard, has gained popularity by exploiting Clegg's broken promise not to increase student tuition fees and his failure to save a local steelworks.
Coppard suggested today's polling was down to Clegg's absence in his constituency. "He's never here," Coppard told the Independent. "He's certainly not been here yet in this election campaign and it's been three days now."
The Lib Dems are the biggest party willing to do a deal with the Conservatives in the event of a hung parliament. On Monday, Clegg refused to rule out backing David Cameron's promise of a 2017 referendum, but in exchange for this support, it has been reported that the Lib Dems would demand that all EU nationals living in the UK would be allowed to vote in the ballot, as well as getting a say in the wording of the referendum question. Foreign citizens are allowed a vote in UK local and European elections but not general elections.
The Lib Dems have traditionally been seen as being pro-Europe. Last year, Clegg claimed that his party was the only "party of in", out of the major UK political parties. In February, YouGov data found support for remaining in the European Union at an all-time high at 45%, up from 42% in January.